The shirt is an essential part of any workplace, and it quickly becomes a stylistic refrain that can be hard to break.
It was not taking into account the rapid pace of trends and fashion's hectic production cycle that led to this season's decision to tackle the basic.
The satiny shirt, a trend of the season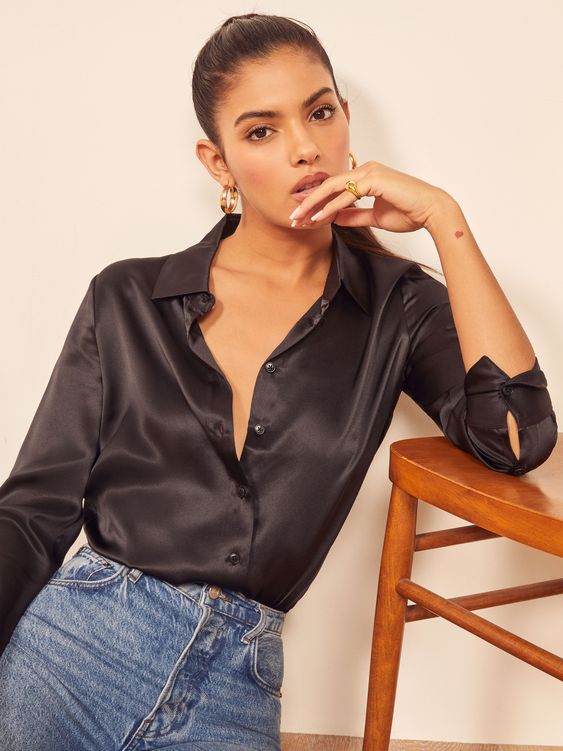 The Casablanca label is known for its impeccable attention to detail. Printed satin shirts are almost like paintings. Other brands also offer satin shirts that are both stylish and practical. For instance, if you're not worried about getting stained, go for the electric blue version of the Massimo Dutti shirt.
We love the idea of a big cashmere sweater during autumn-winter, but we also prefer to wear a different type of garment every day. To keep our look simple and chic, we pair a silk shirt with a warm undershirt from Zara.
Mango also offers a long-sleeved shirt that's ideal for wearing straight pants. To keep warm, pair a vest over your shirt and under your coat.
The models of shirts not to be missed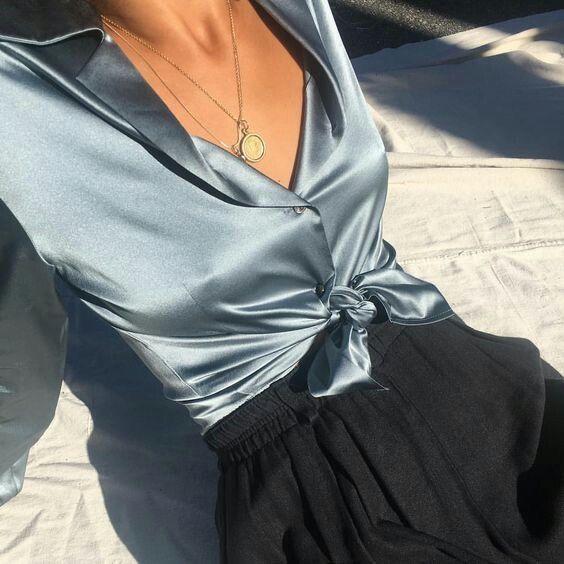 For a more colorful version of the shirt, try the vibrant green one from COS. It can be paired with jeans or a denim skirt for an effortlessly casual look.
A model by French designer Claudie Pierlot caught our attention due to its semi-transparent design, which has various star motifs. This shirt can be worn both in the daytime and at night.
The label Figaret believed that a white shirt was an essential part of one's wardrobe. With that in mind, they added a message of love and light-heartedness near the collar.