Mango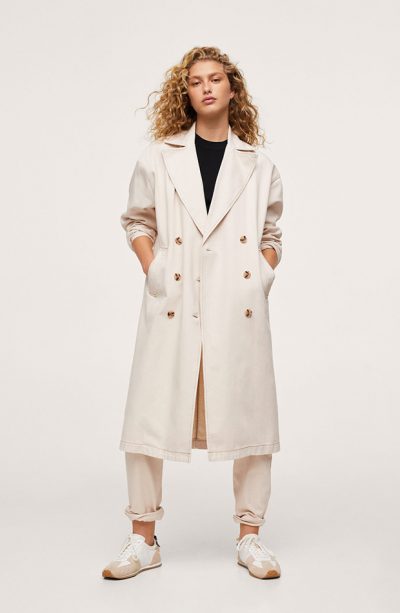 Made of denim fabric, this Mango trench coat has everything you need to complete your everyday looks and make a difference.
Massimo Dutti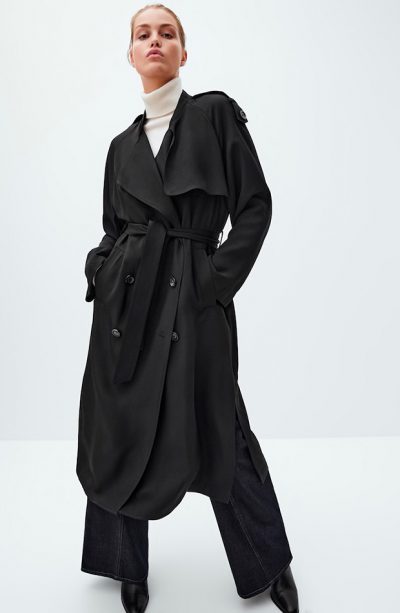 If you prefer a black model, Massimo Dutti has everything you need. Among its novelties of the season is available this basic and fluid design to complete your more formal looks.
Zara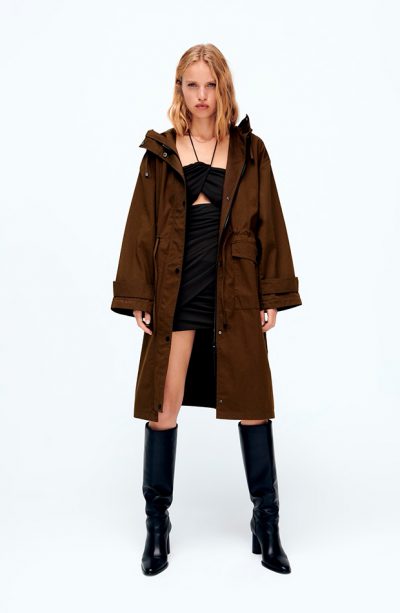 This Zara trench coat has two large, practical side pockets.
Couchel Collection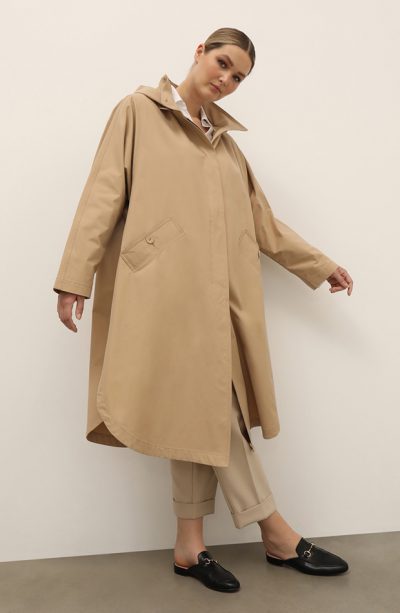 For the rainiest days, this long trench coat from the Couchel Collection will be the key. It has a removable hood and being loose, the coolest ones can complete the look with a coat underneath.
Massimo Dutti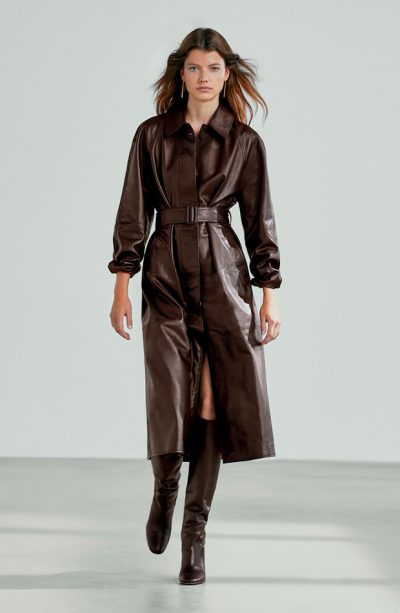 This brown leather model is perfect to give a sophisticated touch to your wardrobe. Attention because it is a limited edition and promises to be one of the favorites of the season.
Loewe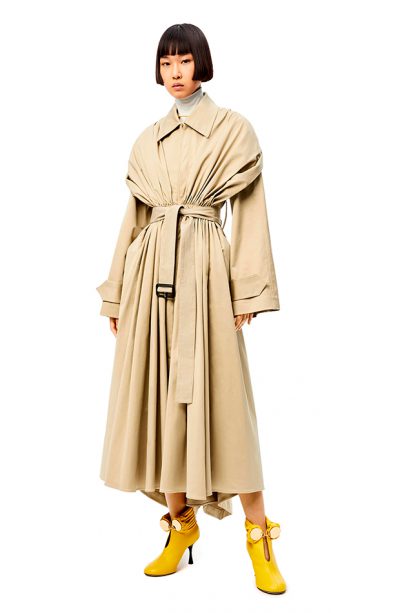 Elegance turned into a gabardine! This Loewe design has all kinds of details. Made of repellent cotton, it has draped shoulders, a pleated skirt, and a matching belt with a calfskin buckle.