The "crab" hair clip, which was a fashionable accessory during the 90s, has made a triumphant return in recent seasons. Unfortunately, despite its popularity, the clip had lost its place in the fashion world. In the past, we only used these to hold our hair while we were coloring or removing makeup.
The crab claw can be used to create different types of hairstyles that are both easy and stylish in a very short time.
Which crab claw for my hair?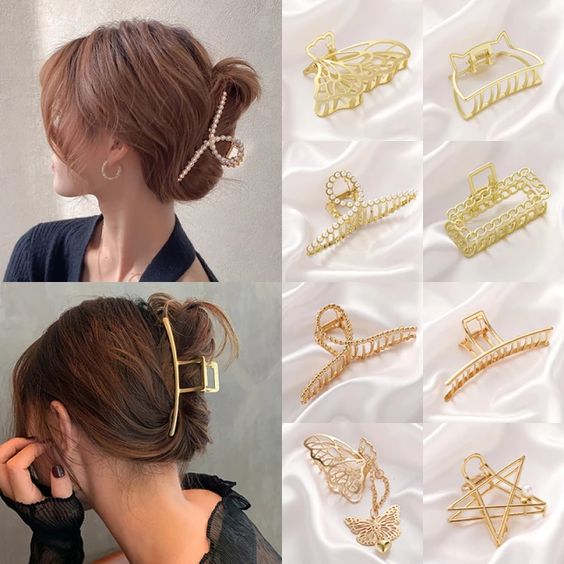 One of the most important factors that women should consider when it comes to choosing a hairstyle is the holding ability of their hair. This can prevent it from falling off as the day wears on.
There are various sizes of the crab claw, such as the mini and the maxi version. For those with fine hair, the choice is usually to use models with tight, fine teeth. If you have thick or voluminous hair, you can go for the larger version.
The styles of the crab claw vary depending on the type of metal used. It can be shiny plastic, matte, or gray. It can also feature a print, pearls, or other designs.
Trendy hairstyles with a crab clip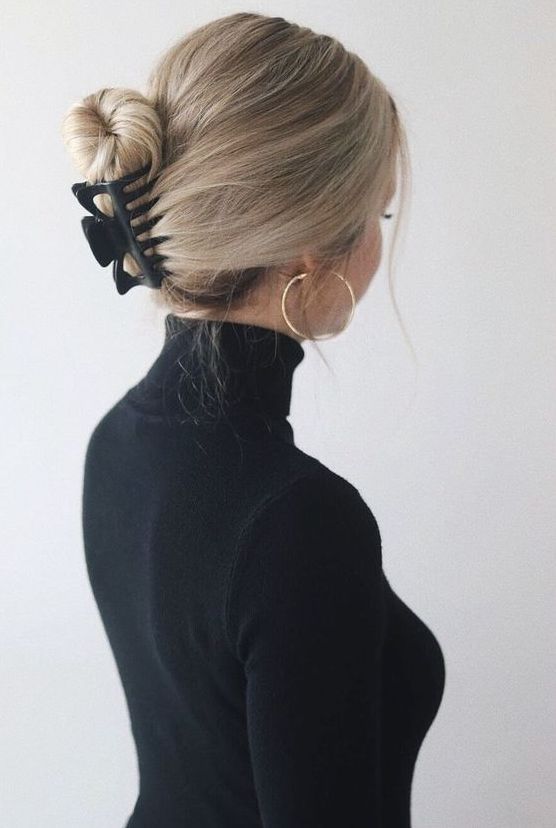 A simple way to create a similar hairstyle is by gathering two strands of hair behind your skull and tying them together with the crab clip. For this variation, you can create a braided style.
One of the most popular hairstyles that require the use of a crab clip is the French twist. This involves gathering all of the model's hair in a pony and then attaching it to the rest using the hair accessory. For a total 90s look, we would also add two small locks of hair on either side of the face.