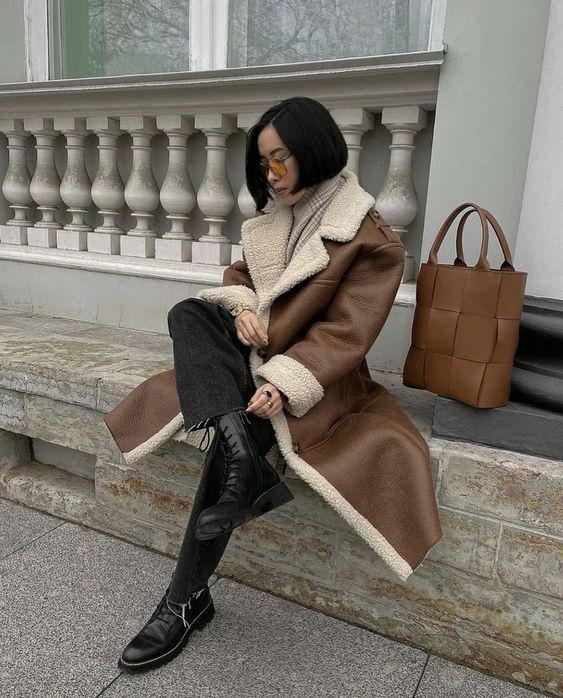 These fashionable sheepskin coats are ideal for making expressive and trendy outfits happen. We'll talk about what to wear with these versatile coats and find inspiration from the photos.
Key trends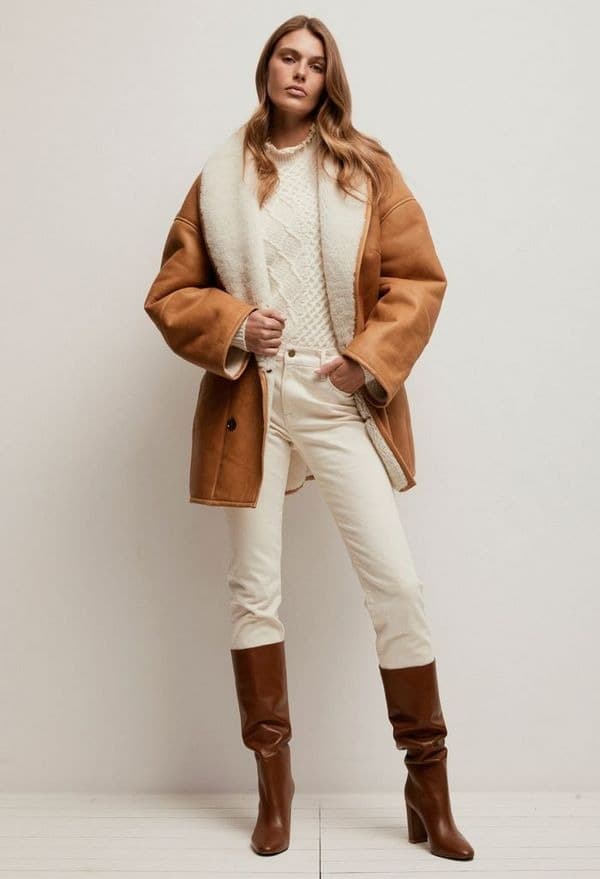 A turn-down collared sheepskin coat is an elegant and stylish addition to any woman's wardrobe. According to stylists, these types of coats are ideal for women who are overweight.
In 2023, the fashionable trend for sheepskin coats includes a variety of colors and tones. Some of these include blue, green, brown, and red. A model wearing a warm caramel coat is also considered to be a part of the trend.
According to designers, these fashionable sheepskin coats are designed to be worn in a shorter style. They have novelty designs that emphasize the figure, as well as knitted dresses and an oversized fit.
The comfort and warmth of oversized sheepskin coats are known to be superior to that of other winter accessories. In 2023, models wearing this type of coat will most likely feature shiny leather, which adds a bit of mystery to the usual images. Other notable features of this type of coat include contrasting fur inserts and patch pockets.