As so often now, it was on Tiktok that the  Sculpt Tape Contour Tarte began to unleash passions. As proof, the hashtag #tartesculpttape already has 8.5 million views at the time of writing these lines.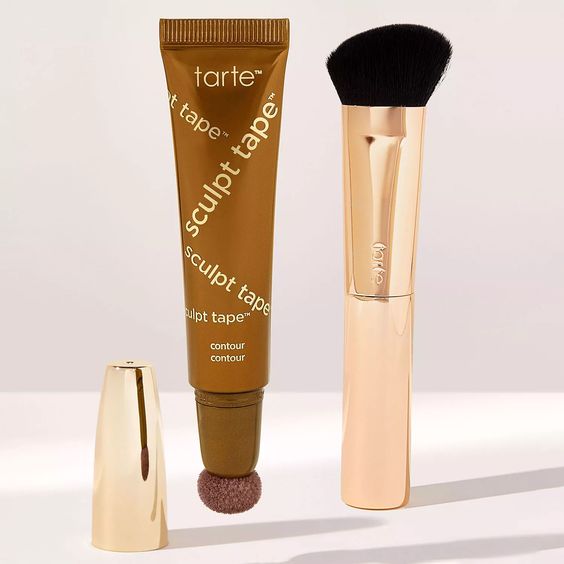 Why You'll Love Tarte Contour Sculpt Tape
Already famous for its iconic concealer, the Shape Tape, Tarte is still on target with its new liquid contouring tube. Ideal for lifting and refining facial features, the Sculpt Tape Contour from Tarte has a formula rich in shea butter which gives it an easy application to control and blend to blend perfectly with the rest of the complexion for a natural result. 
Available in two shades, the Sculpt Tape Contour applies in no time thanks to its foam tip that glides over the skin. 
How to use it well?
Twist the applicator to unlock it and squeeze the tube to soak the applicator. 

Apply it where you want to sculpt your face: under the cheekbones, jawline, chin, nose… 

Tap the material with your fingertips or with a sponge so that it blends into your skin. 
Key ingredients 
Shea butter: moisturizes and revitalizes

Licorice root: brightens and corrects color

Diamond powder: helps blur imperfections

Porcelain flower: illuminates and hydrates

Mineral pigments: soothe and soften the appearance of the skin.
Like all Tarte products, the Sculpt Tape Contour is formulated without parabens, mineral oil, phthalates, triclosan, sodium lauryl sulfate, and gluten.