Summer is the season of all daring. While the first rays of sunshine are appearing and outfits are getting lighter, summer jewellery is also coming out of its boxes to perfect our outfits. Tanned skin, our ankle bracelets, toe rings and other arm bracelets show us even more beautiful.
The jewellery offered by the Mosaik Indian jewellery store will allow you to have fun this summer with the prettiest accessories without breaking your wallet.   
Do not hesitate any longer and try original jewellery that goes with summer moods pushed towards freedom and fun.
The anklet, the Indian summer jewel par excellence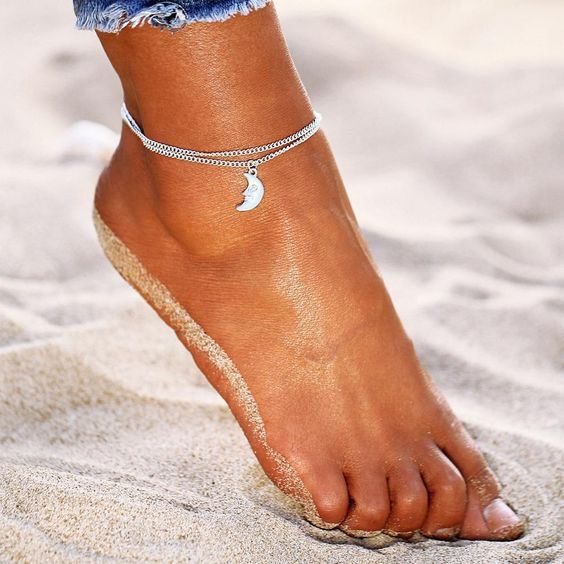 The most famous Indian summer jewel and worn by all Indian women are of course the anklet. This jewel is worn by ancestral tradition and now Western women are also adopting the anklet as fashion jewellery.
Indian women wear them on both ankles, but you can wear them on the ankle that suits you or both.
In India,  anklets are traditionally worn in silver, as silver is said to be beneficial if worn on the lower body. Now there are many fancy models that women around the world love to wear according to their mood and outfit of the moment.
Whether you dare the ankle chain with charms that click with each step or a more discreet chain, by optical illusion, your ankles will appear thinner and more delicate.
Foot rings on our tanned skin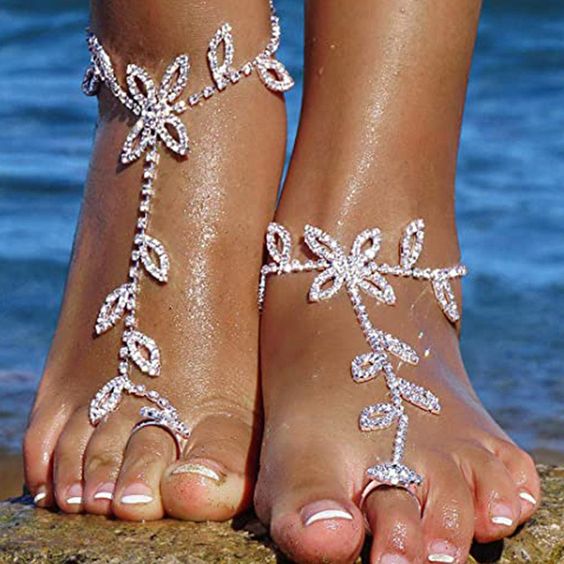 A little more original than the anklet, this summer we find the foot ring in stores. Also summer jewel but also traditional Indian jewel! Worn also imperatively on both toes in the same way, toe rings adorn our western feet more and more in summer.
And what could be more feminine than a pretty golden foot with varnished nails and a little jewel as a bonus? To differentiate yourself from your beach neighbours, try the toe ring!
Very trendy, this costume jewel is much easier to wear than it seems. The ring is usually adjustable and is worn on the second toe next to the thumb.
Arm bracelets for your summer evenings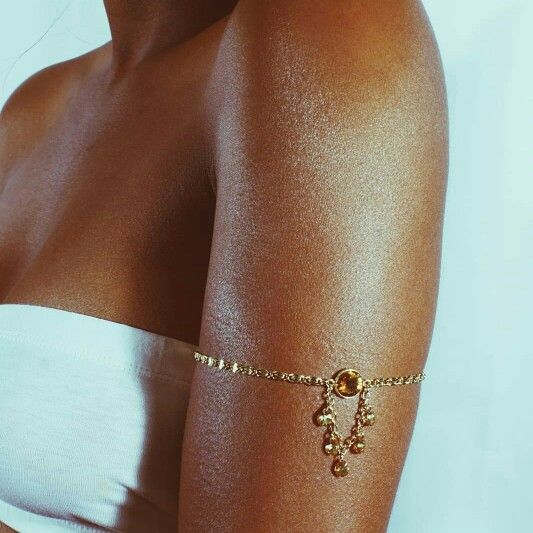 Big comeback this summer for the arm bracelet !! Again, on tanned skin, they look great.
With them, there is no need to overdo it in terms of style, they go beautifully with a simple white t-shirt worn over an Indian petticoat for example.
The arm bracelets available in our shop have been carefully chosen in India, and are all adjustable. They are easy to wear because they remain light. Offered at low prices, you can vary the pleasures and change them regularly according to your desires and your outfits.
Most often in silver or brass, simple or accompanied by coloured stones or beads, arm bracelets are the ideal summer jewel to wear in the evening, for a touch of originality.
Turquoise, the stone of summer+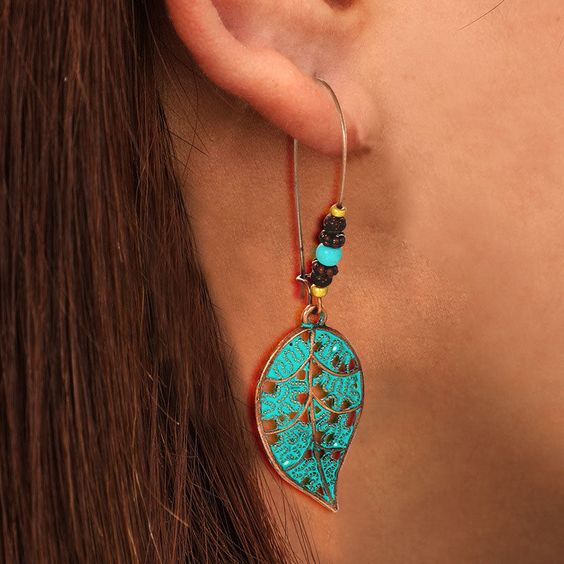 And yes, the stones also have seasons and Turquoise is the real stone acclaimed by women in summer. Its beautiful blue colour goes very well with our summer outfits. The sea, the sun, the light colours…everything pushes us to wear a necklace, a ring or earrings with Turquoise. If you want to know more about this magnificent stone, we have written a short article for you about turquoise rings, a stone for sunny days.
In summer, you can adorn yourself with turquoise rings, but also turquoise earrings or anklets.