You'll probably need to rent a car on your holiday if you plan to travel through any rural areas and want the freedom to go anywhere you like. And along with that need comes the unpleasant work of understanding and being at ease with the many car rental regulations and guidelines in order to avoid making expensive rental car mistakes.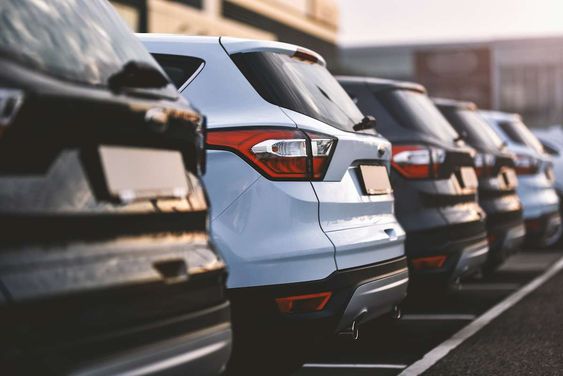 All of us have been there. When you arrive at the rental car desk, the staff hands you the keys to a rusted, subcompact metal box on wheels. When you finally receive your bill at the end of the trip, you discover several costs that you had no idea existed, much to your horror. (Are there taxes and fees? Extra coverage? Mileage restrictions?
Perhaps we might start by going over the missteps since we are still on that topic.
We've listed the most frequent mistakes you should avoid while renting a car to avoid further driving troubles. So all you have to do the next time is fill up the tank and drive.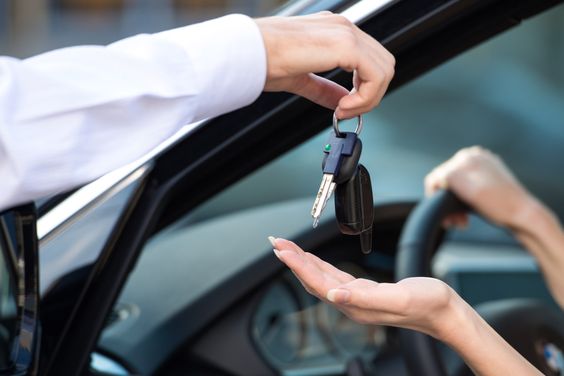 The Most Common Rental Missteps 
Not refilling your own gas tankYou should prepare to spend significantly more on gas than is necessary if you're too lazy or in a hurry to stop at a gas station on your way back to the airport, as we once discovered the hard way. To charge you more per gallon than you would at a petrol station, the car rental company also includes a short notice that you probably didn't read because you took the easy route. If you choose their fuel plan, you can return the car without filling it up, and they will charge you for an entire tank at a lower price per gallon.
Not including a second driver in the arrangement
All of us have done it before. When you grow sleepy, you switch drivers or stop for a drink and give a sober friend the keys. Although it seems innocent, if you didn't add a second driver to the rental car reservation, you may get into many problems. Your insurance won't pay for any damages if you have an accident while someone else is operating the vehicle because they don't have the right to do so. This implies that you will be responsible for paying yourself, which will be far more expensive than the $10 daily extra driver fee.
Bluetooth synchronization
Be aware that private information may be left behind before pairing your phone with the car's Bluetooth. Your personal information is saved in the car when you sync it, and rental businesses are not obliged to remove this information. This might allow the following driver access to GPS data showing where you travelled and any registered home addresses. If you must connect your phone, follow the first search for instructions to erase the data from that vehicle's particular system.
Ignoring Damage to the Current Rental Car
Every time we rent a car, we spend the first five minutes inspecting the vehicle's exterior for any existing damage. Then we record that damage on the given diagram and in time-stamped photographs. The only method to prevent being charged for damage someone else caused to the car before you acquired it is to do this. You may be assured that they won't accept your word for it if you have no supporting evidence.
The issue is that you have no way of demonstrating that any damage was present when you left the car if they discover it after you have dropped it off and driven away from the airport. Even while there won't be a problem 9 out of 10 times, you'll regret you had stayed for an inspection the one time you're charged for damage.
Failing to read the fine print
If you want to purchase renter's insurance, read the fine print and understand what it covers and what it does not. While many things may be clear, driving abroad may put you in some peculiar scenarios you would never experience at home. For instance, you should keep an eye out for keas in New Zealand, a type of wicked parrot that enjoys destroying automobiles by pecking away the rubber window lining. Research the road conditions and confirm that your insurance will cover any unforeseen damage before renting a car in an unknown location.
Not keeping timekeeping record
The rental car agency will request pick-up and drop-off times when you make a reservation. However, the timer for the 24 hours won't start until the agent gives you the keys in person. Let's imagine that despite having a five-hour reservation (from 11 a.m. to 4 p.m.), you didn't pick up the vehicle until 1 p.m. Despite the hours you may have first reserved it online, technically, you have that car until 1 p.m. the next day without incurring any further fees.
How to prevent car rental missteps?
When you need to go farther than you can walk, renting a car is far more convenient than waiting for public transport or paying for a taxi every time. But if you are unaware of them, hidden charges might strain your finances. You can use this list to prepare for the situation and be ready to prevent common mistakes.
–       Each Driver Counts and Costs Money
Even if all of your drivers are older than 25, there may be an extra charge when you rent the automobile for each additional driver. Consider carefully how many drivers you'll require. Choose one or two to avoid paying further expenses.
–       Bring Your Own Extras to Save Money
When it comes to renting a car, the little things really do matter. Do you require a GPS unit or a kid's seat? Need to tune into the radio? Save money and arm yourself. A GPS or kid safety seat might easily cost more than $3 a day, and satellite radio could cost as much as $3 per day. Before you leave the rental car lot, pack your travel extras and have the rental company remove theirs from the vehicle and the bill.
–       Avoid Additional Airport Fees
–       Before returning the vehicle, fill the tank.
–       Travel on Paved Roads
If you are prepared, you can take advantage of the ease of owning cheap rental cars without accruing unforeseen costs. Make sure you do your homework and get all the answers before renting a car to know precisely what you're getting and paying for.
We found cheap rental cars online through constant searches, saving you time and money on your upcoming trip and preventing you from making the same rental mistakes again.