Gone are the days when watches were only used to tell the time, more than a practical accessory, they now function as a fashion accessory. Real jewels that we use to dress our wrists with an ultimate touch of class and elegance. Provided you decide on tasteful models that adapt to your style and complement your look perfectly. We then use the beginning of the school year to buy a new watch that accompanies us on the way to the office.
Men's watch: how to choose it?
While some certainly prefer the connected models and their thousand and one functions, others may stick to the more classic models with beautiful leather or steel bracelet, while the more daring turn to more "fashionable" and more original watches that stand out for their less conventional "fun" spirit. Collectors and lovers of exceptional timepieces will find it difficult not to squint at the designer and luxury references, equipped with innovative mechanisms that justify their often stratospheric prices.
Men's watch: how to wear it well?
If there are not so many intangible rules for wearing a watch, there are still some "good practices" that are better to stick to. For example, it is said that it is advisable to coordinate your watch with the rest of your outfit and accessories. Silver with silver, gold with gold, the colour of the dial harmonises with that of your clothes, and
the leather of the strap harmonises with that of the belt. The best wrist to wear your watch on depends mostly on whether you're right-handed or left-handed. There was a time when it was common to put the bracelet on the non-dominant hand. From now on it is up to everyone to decide which wrist they feel most comfortable on.
Also, make sure your watch's strap is adjusted so that it fits your wrist perfectly without floating. Sometimes you need to go to your watchmaker to have a few links removed or added depending on whether your watch is too big or too narrow. Last but not least, for more class you should avoid models that are too bling-bling or, on the contrary, too sporty models that can work with a chic outfit.
1. Bioceramic Moonwatch "Mission to Mercury",

Swatch x Omega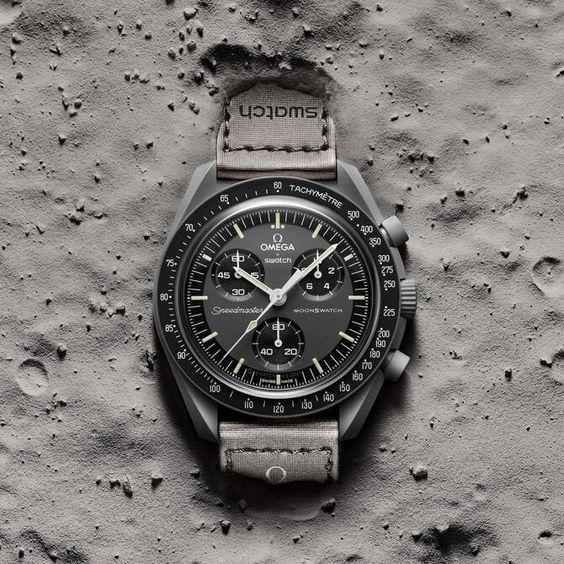 2. Montre Lacoste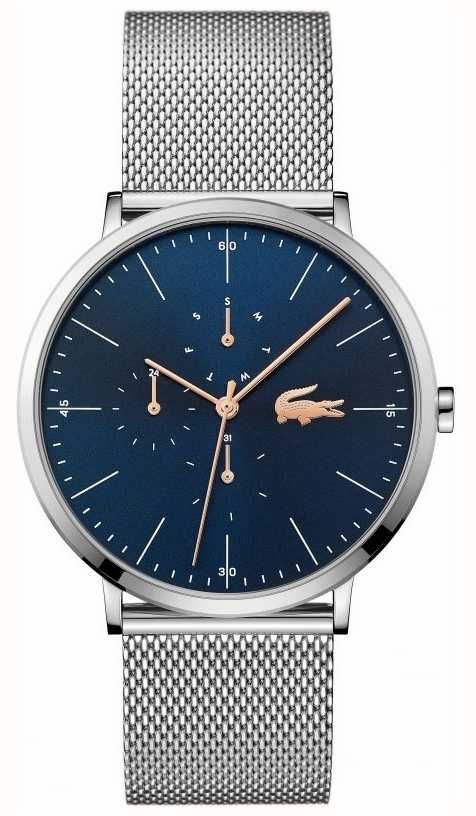 3. Chanel Ceramic and Steel J12 Paradoxe watch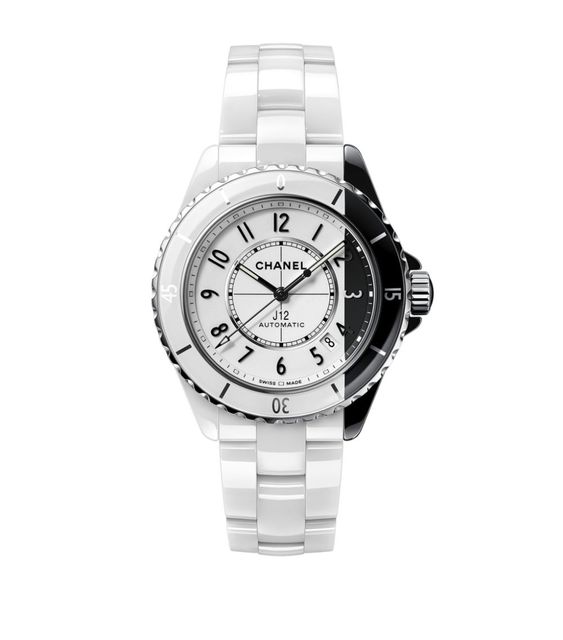 4. Seiko Presage – Cocktail  Edition Blue