If we talk about trends, this Christmas put the burgundy in the first position. A color that brings elegance and sophistication with it and that we will tell you how to combine so that you get the most out of it:
What does the burgundy color convey?
Elegance, sobriety, sensuality, and passion are the sensations conveyed by the color burgundy, also called burgundy. It is a dark and opaque red tone, with a subtle purple hint in its coloration, and is named after the well-known wine from the French region from which it inherits its name: Bordeaux.
Burgundy and gray: simple and elegant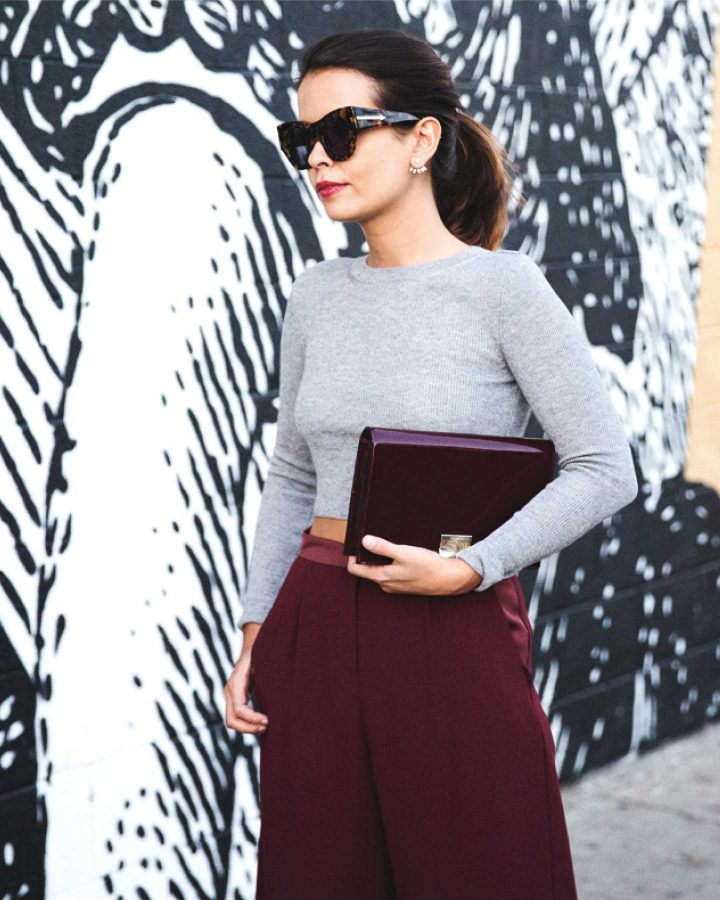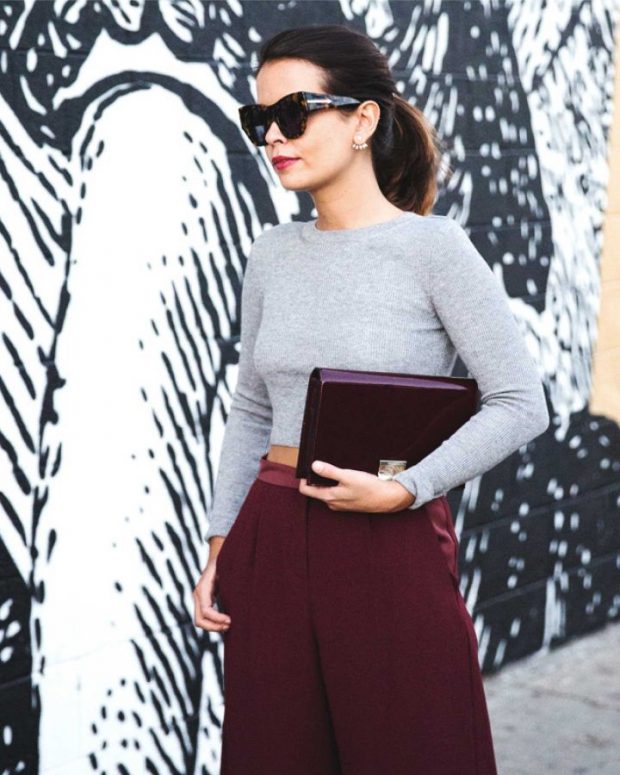 If you are looking for a look with an elegant and chic air, playing with neutral colors is the best option. We suggest you wear a gray thick knit sweater and combine it with a burgundy suede skirt and black ankle boots. Put the finishing touch to the look with a classic cut coat in a darker gray, which helps to create a subtle contrast of colors, and you will get a most sophisticated outfit.
Bordeaux and khaki: sober and distinguished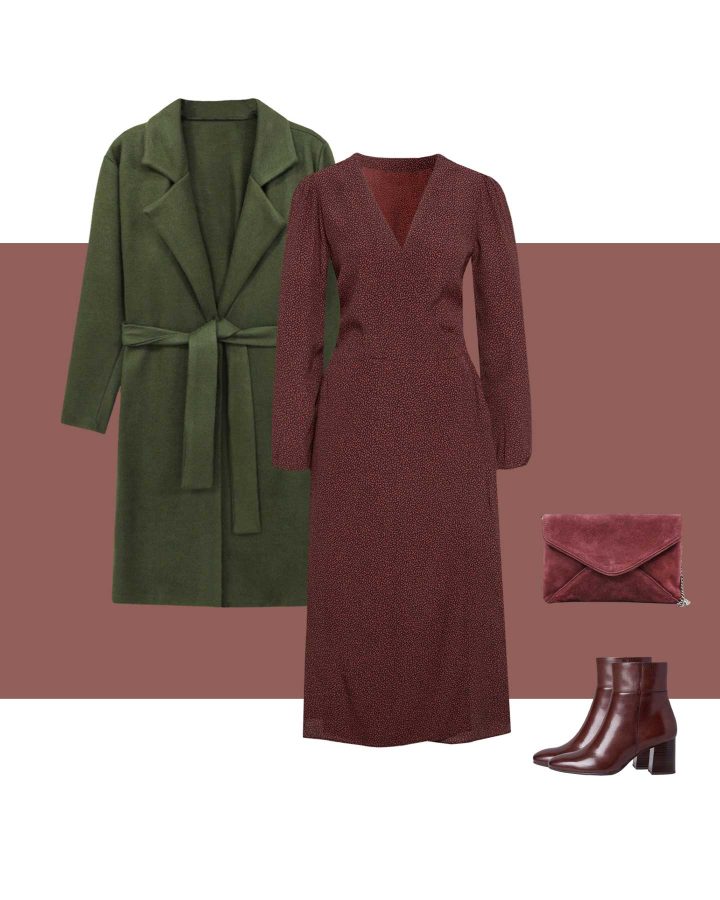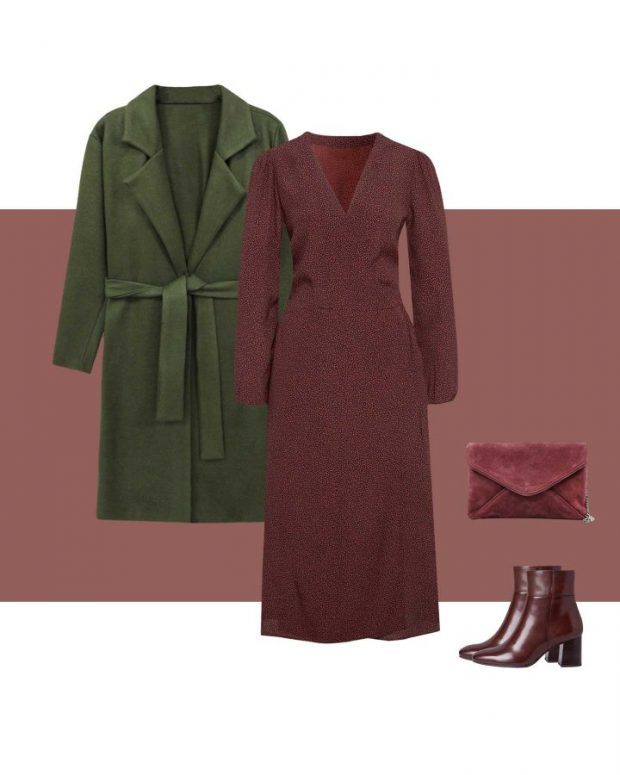 The burgundy color with navy blue makes a perfect tandem if you are looking to add a casual touch to your style. Choose a burgundy ribbed top with boyfriend jeans and a navy blue puffer jacket, and you'll see how it becomes one of your favorite looks for your day today.
Burgundy and navy blue: casual and simple.
Bordeaux and gold: feminine and cool.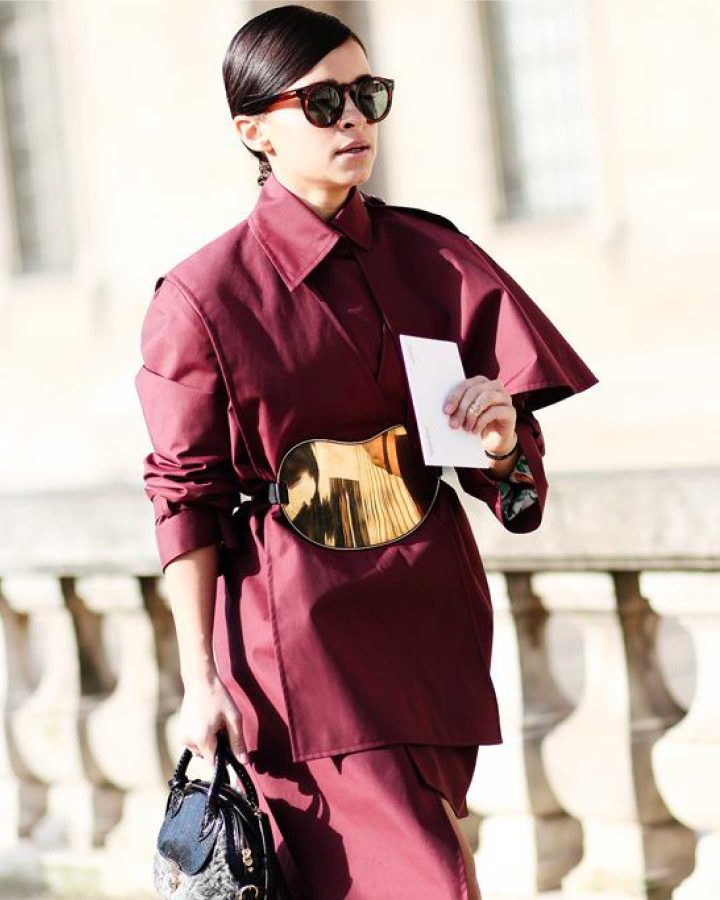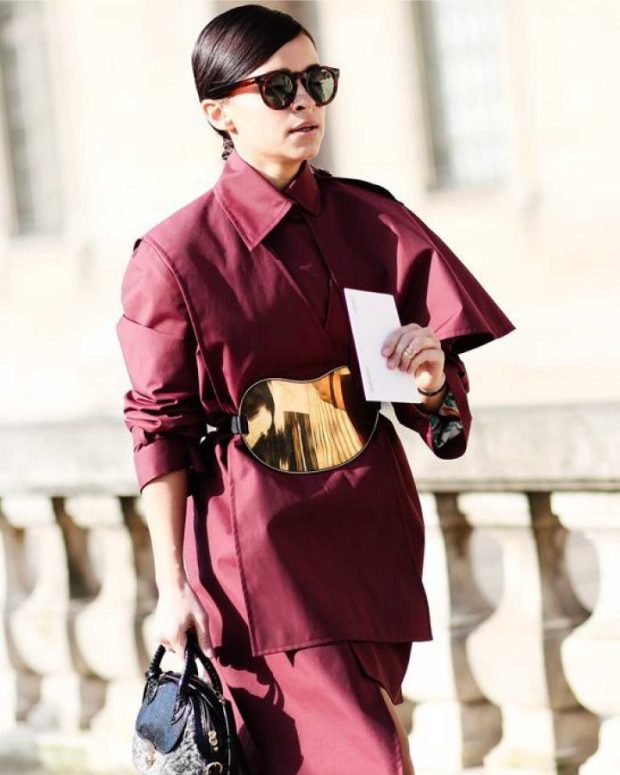 Are you a lover of metallic colors? You're in luck! Because burgundy and gold make a perfect match. As simple as combining a burgundy sweater, preferably with lace details, and a pleated skirt in gold. Add a biker and sneakers to give it a casual touch and, voilà! You will have the coolest look you can imagine.
Bordeaux and black: stylish and trendy.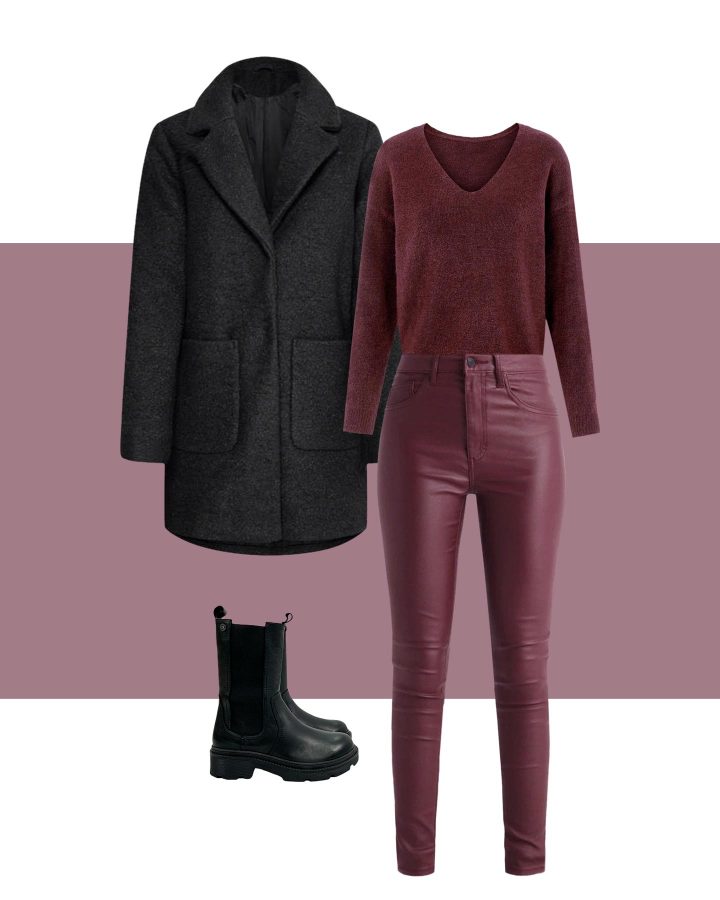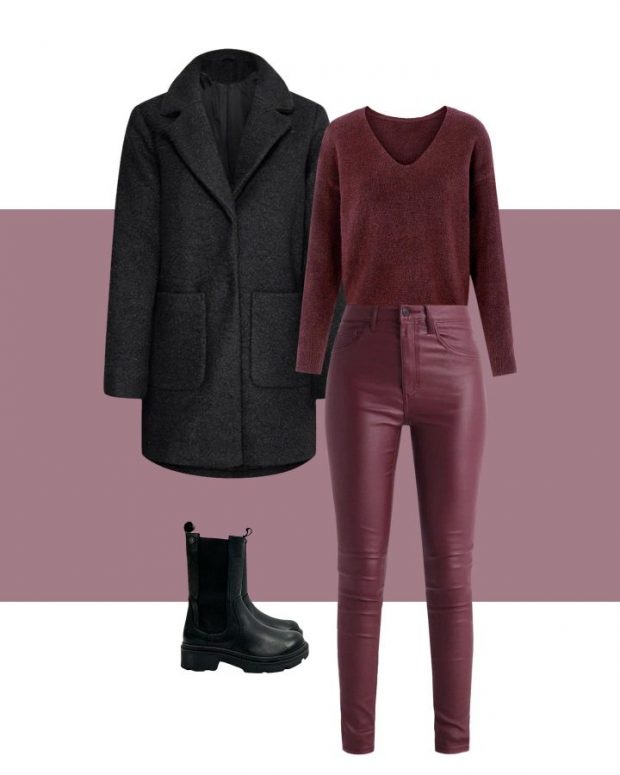 We bet on burgundy and black as the ideal combination for this winter and we give you the best idea of ​​how to combine them: choose a burgundy knit sweater with waxed pants of the same color. As both garments are the same tone, they will provide a vertical line that will help to stylize your figure. Add to this base of the look a black shearling coat and track-soled ankle boots and you will achieve an elegant outfit with its trendy touch.
Which colorimetry is the best burgundy color?
According to colorimetry, the most favored seasons with burgundy are winter, summer, and autumn. But the key, as in everything, is in the nuance and the range. We explain it to you:
At women's winter, cold harmony tones them favors wine, ie the dark burgundy. If you are among this type, remember that cold and intense colors are the ones that suit you best.