Although we have a few weeks of winter left, March is just around the corner and it is always good to anticipate the trends that will arrive in spring-summer. You already know that in terms of bags there is something for all tastes and that in terms of footwear we will prioritize comfort, although we do not want to abandon heels. Those who know the most about fashion are perfectly aware that with only these accessories and accessories you do not get a great look, but you also need jewelry. And you already know that success lies in the details. Therefore, we have got down to work to tell you which necklaces, earrings, and rings will be a trend this 2021.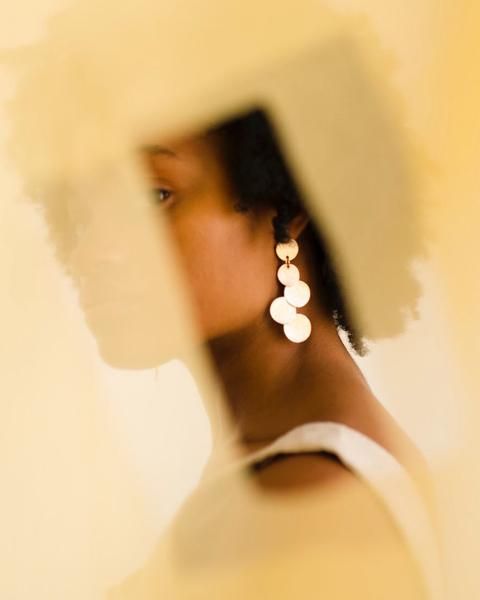 And you can all wear them right now. There are many old trends known as initial pendants or bead bracelets; others make their way to bring us chain necklaces, chunky or slave style. We recommend wearing these with a white shirt to achieve a chic but sophisticated effect. All the attention seems to be on the neck this spring because our necklaces will also feature loads of charms and lots of eye-catching stones (hanging like a pendulum). We will also see these pebbles in earrings and rings, which we will wear with brightly colored nails. Ah, we cannot forget the 'ear cuffs' either, they may be the kings of the party. The general trend and what we are seeing of the street style suggests that the ears will also be the other protagonists, so do not be afraid to show all your piercings with pearls, precious stones, and various shapes, such as stars and moon.
Chain necklaces with a medal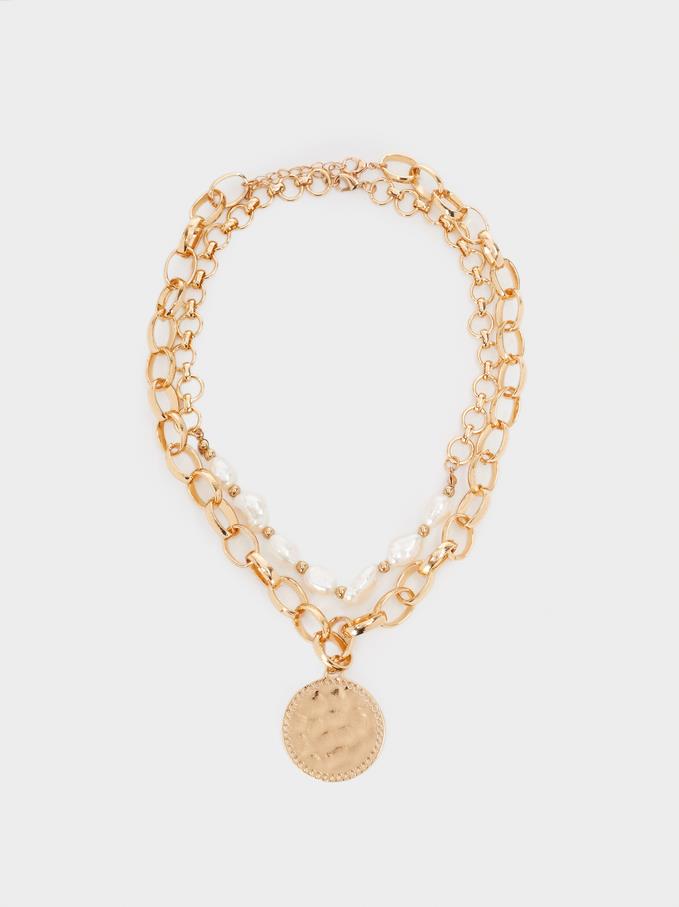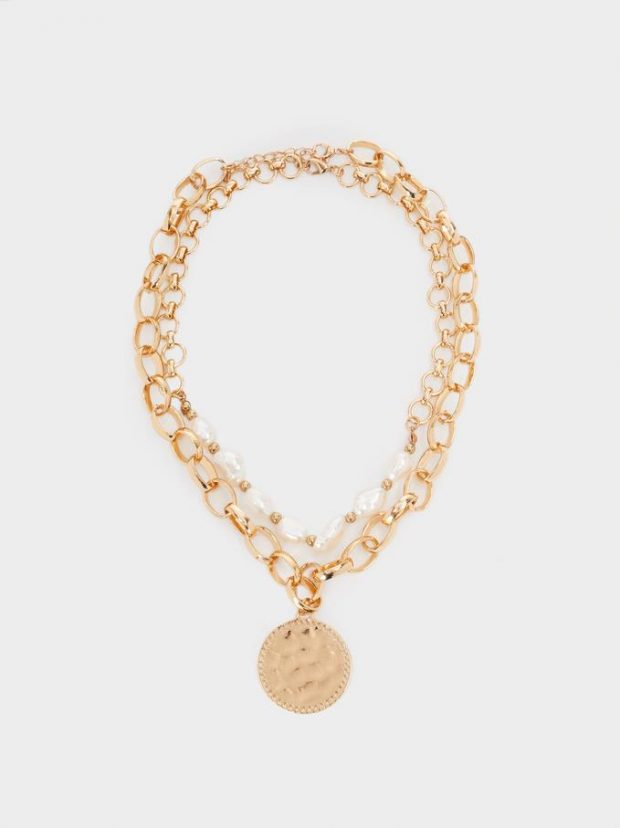 You will also wear them combined, with other more finite necklaces, or as the option that Parfois brings us, with one of the pearls. We imagine them wearing oversized shirts in true Carrie Bradshaw style.
Jewels with hearts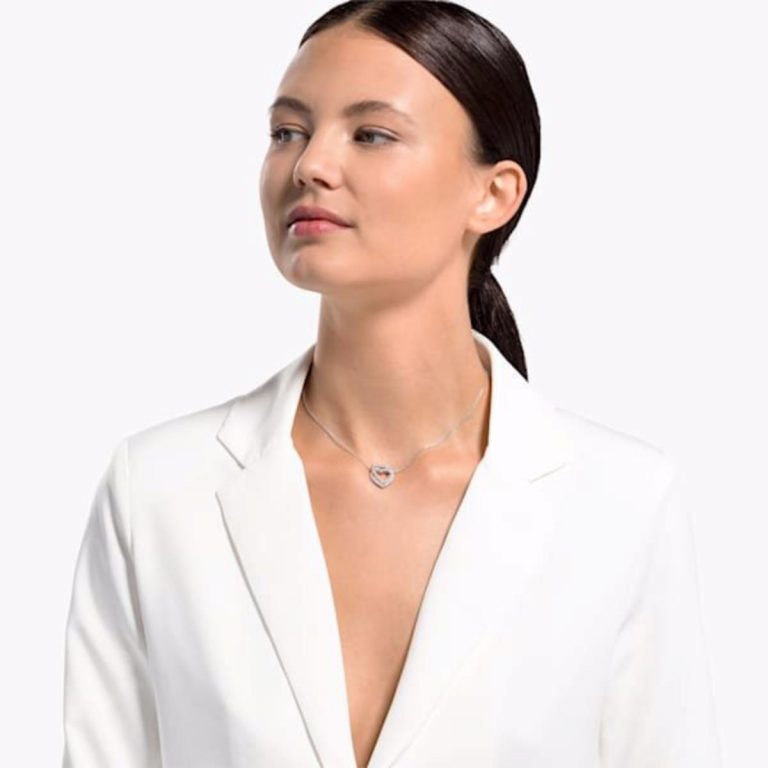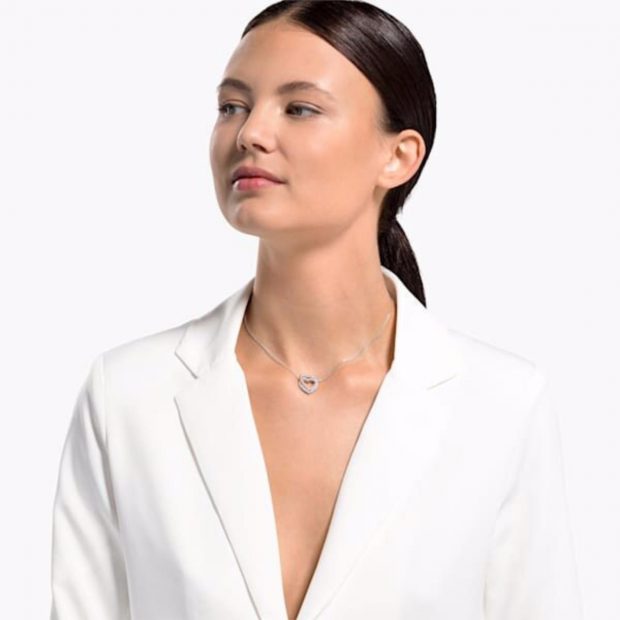 Whether in necklaces, bracelets, earrings, or rings; hearts will be very present in all jewels. Also, February is the month of love. We have loved the option of Swarovski (€ 99) with two intertwined necklaces simulating that they beat as one. They are made with a finish of numerous stones that shine whenever the light hits them.
Minimalist rings with precious stones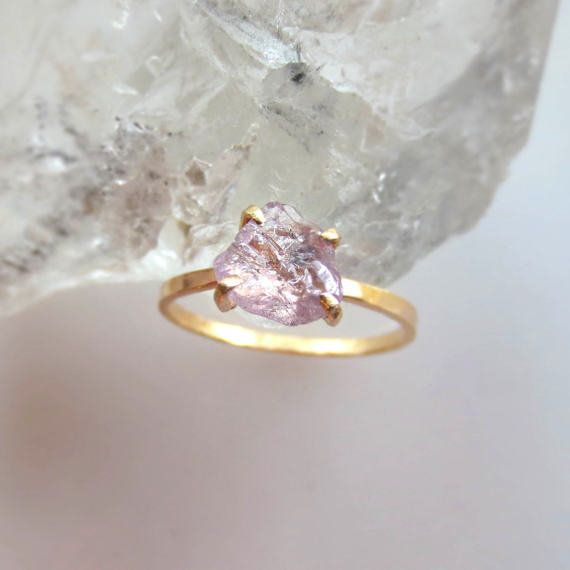 In the rings there will be no middle ground, the latter will see incorporated precious or semi-precious stones to provide light. Tip: combine several different styles but all very finite.
Big gold rings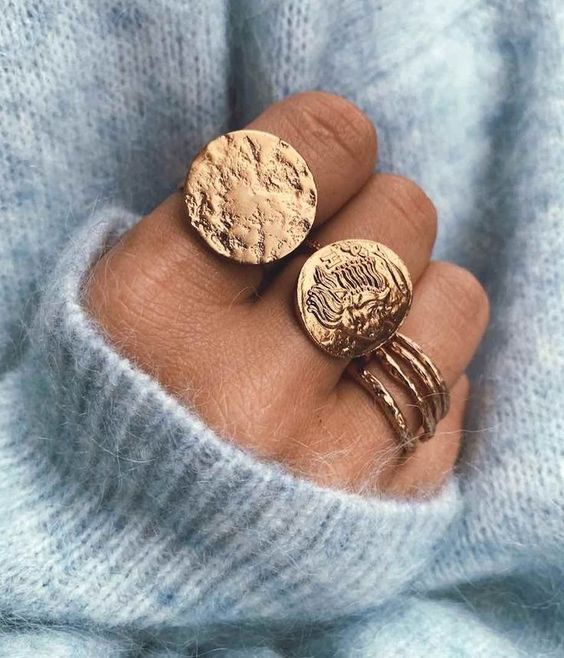 Wear them with colorful nails or with the 'glitter' French manicure. Always choose gold rings like this one from Guess (€ 39) that we think is ideal to wear daily.
Bead bracelets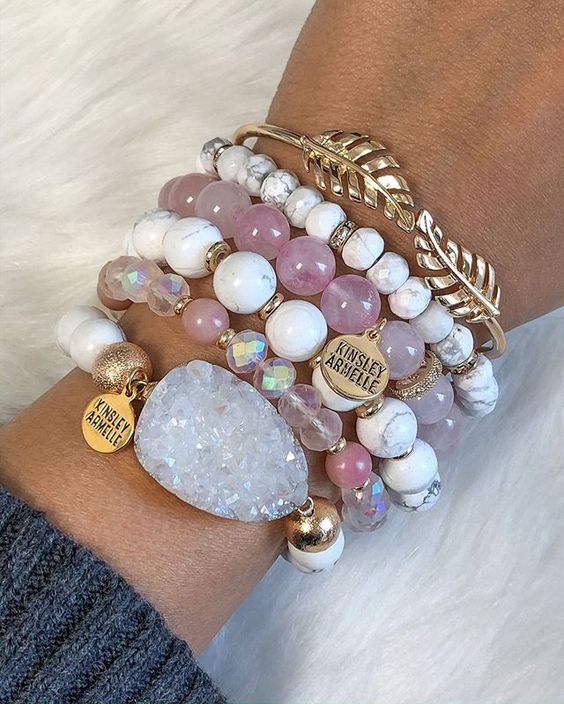 The jewelry that you will wear this summer (again because the past was also a success) will be the ones you made when you were little. You have many options in different stores.