One of the most important parts of booking a stay in Las Vegas is finding the perfect hotel. You can go anywhere in the city to see and experience the different sights, but staying in a great hotel makes a big difference as well. Here are some of the best hotels to stay at while in Las Vegas.
The Excalibur Hotel and Casino
What trip to Las Vegas is complete without a trip to a castle? This unique hotel and casino offer a fantastic exterior that gives a nod to the castles of old while combining the best in modern amenities. No, your room will not be like a dungeon, but instead, they offer simple rooms and luxurious suites to ensure your stay is warm and inviting. With a swimming pool, a game room, pet-friendly rooms, and so much more, it's no wonder why people love the Excalibur Hotel and Casino.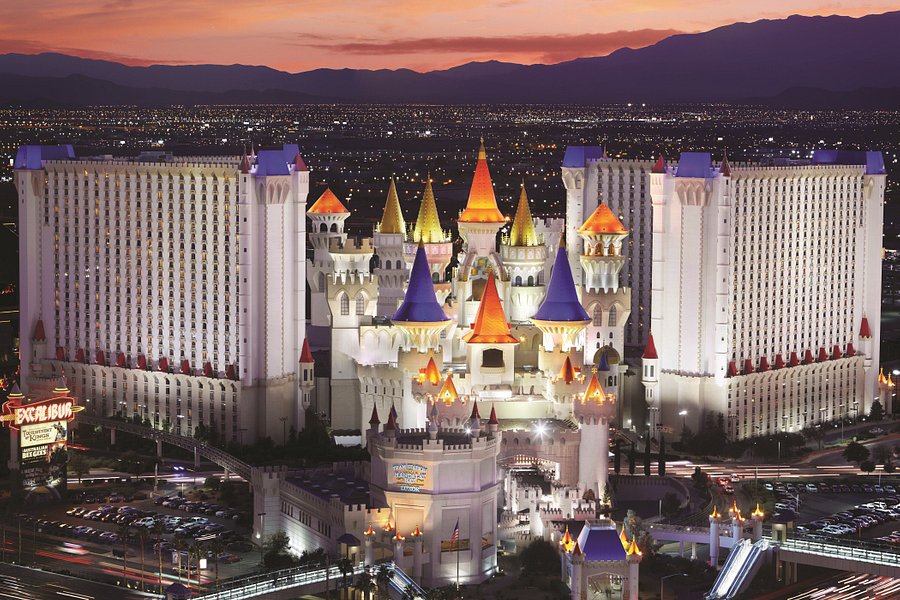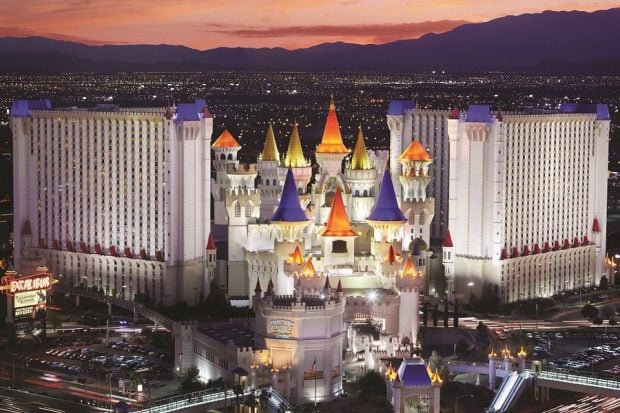 Wynn Las Vegas
Las Vegas is all about enjoyment and entertainment. Staying at a hotel that offers luxurious and opulent amenities makes your stay even better. The Wynn Las Vegas has its own nightclub, twelve restaurants, a casino, and a golf course. Spend your morning golfing and your evening relaxing by the pool or getting a spa treatment. It's one of the best hotels to stay at while in Las Vegas.
The SKYLOFTS at the MGM Grand
The SKYLOFTS at the MGM Grand is a hotel with large rooms that can sleep up to 7 people depending on the accommodation you choose. You can take a dip in one of four outdoor pools, relax in one of three hot tubs, get a massage, or enjoy a meal at one of 16 different restaurants. The spacious rooms each offer a private bathroom, luxurious linens, and even have pet-friendly options.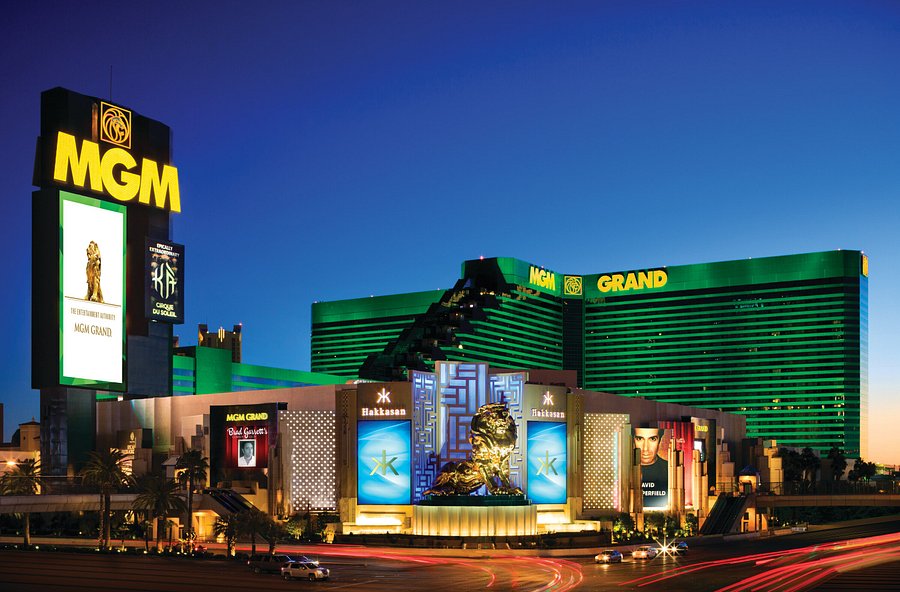 Waldorf Astoria Las Vegas
You can book a simple room for one or a grand, luxurious suite for the whole family when you visit the Waldorf Astoria in Las Vegas. With rooms that feature stunning city views, accessibility options for the sight and hearing impaired, and spacious sitting areas, you won't be disappointed when you stay with the Waldorf Astoria. Swim in the pool, get work done in the business center, and detox in the sauna. The luxurious accommodations are just minutes away from all the fun you can find in Las Vegas.
Mandalay Bay Resort and Casino
With over 3,000 guest rooms, the Mandalay Bay Resort and Casino has plenty of room to host your next business meeting or stay for a weekend getaway with the girls. Dress yourself up for a night on the town or stay at the hotel. You can enjoy meals at one of the 17 restaurants or hit up one of 10 bars and lounges. It's easy to have fun in Vegas from Mandalay Bay. They feature a lazy river and a large swimming pool with plenty of spots to relax.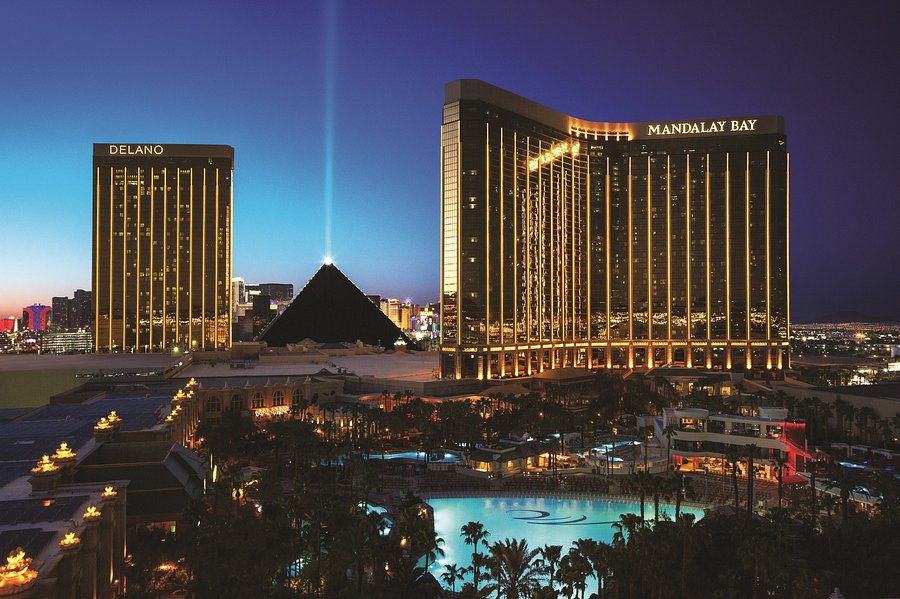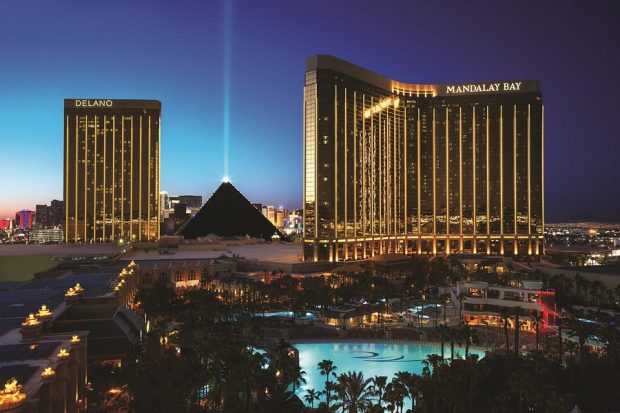 The Mirage Hotel and Casino
Cascading waterfalls, luxurious rooms, and blackout curtains make The Mirage Hotel stand out among the crowds. With their own casino and multiple restaurants on-site, you don't need to go far to enjoy the nightlife in Las Vegas. Relax by the pool by day and walk the strip by night. The rooms at the Mirage are designed with comfort in mind.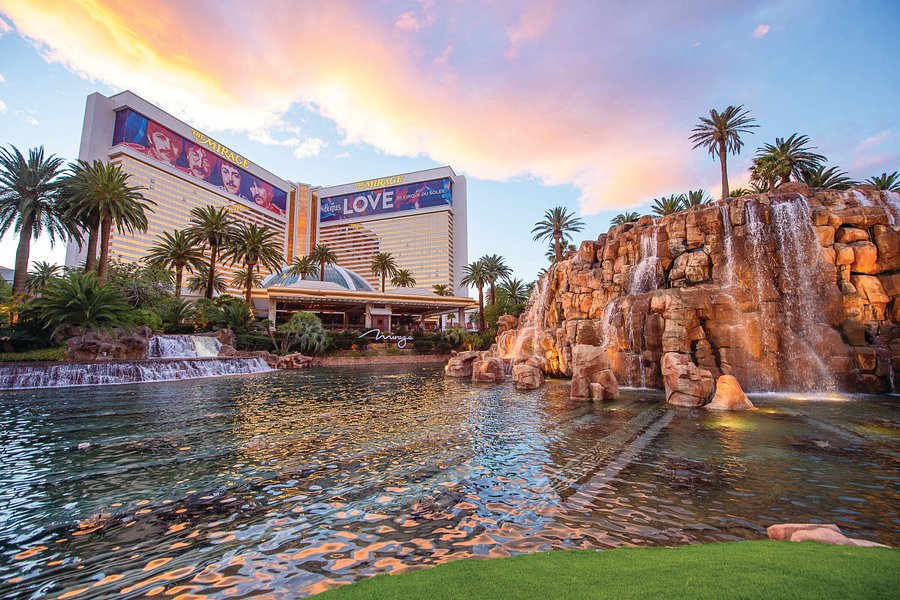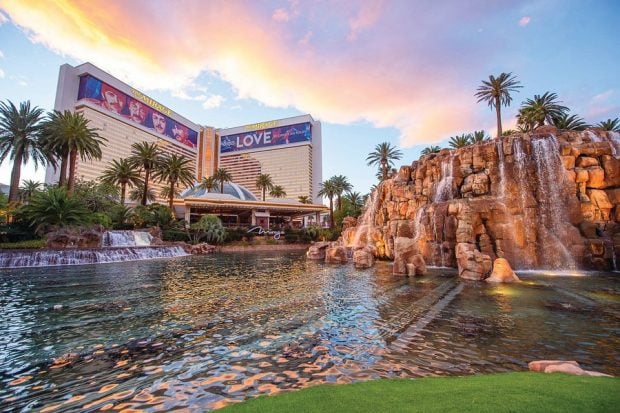 Trump International Hotel Las Vegas
If you want to stay at an exceptional hotel in Las Vegas, then book your stay at the Trump International Hotel in Las Vegas. You'll experience some of the best services of any hotel. They offer an outdoor pool, spa, and a business center for those work-related trips. With rooms that boast incredible views of Las Vegas, suites to maximize comfort, and all the little details taken care of, it's one of the best hotels.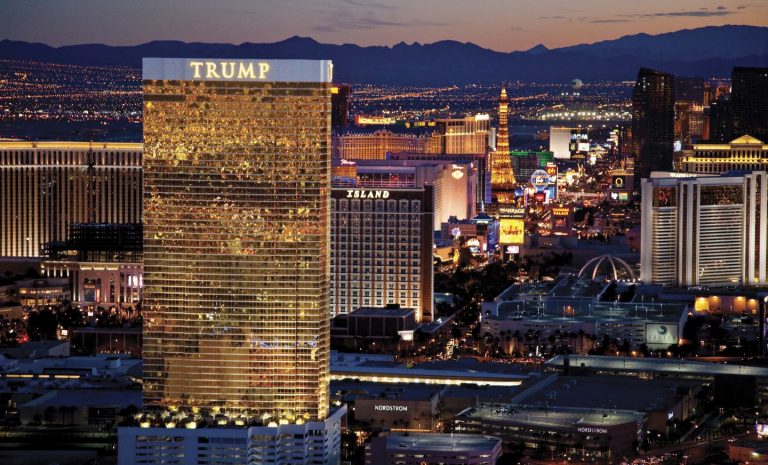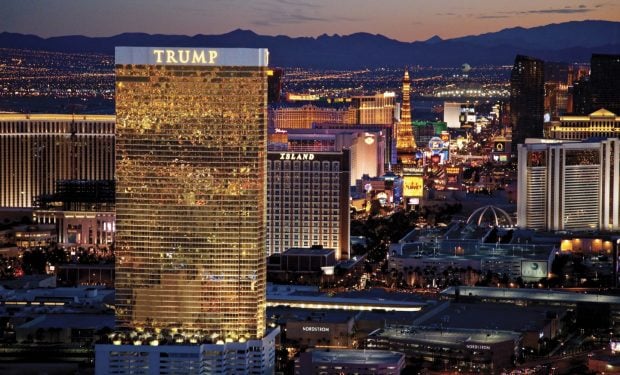 Four Seasons Hotel Las Vegas
Want to float on a lazy river or spend your time in a luxurious room? You can do both at the Four Seasons in Las Vegas. They offer unique and gorgeous room décor, private baths that are top-notch, and even have grand staircases that can leave you feeling like a movie star. Dress in your best styles when you come to Vegas and stay here.