They say that you only have an average of seven seconds to make a first impression on others, whether you're attending a job interview or representing your employer in front of a potential customer.
This is an incredibly short window of time, and one that highlights the challenges facing brands who want to earn a competitive advantage in their chosen market. The issue is even more pronounced in competitive marketplaces, where businesses must strive even harder to achieve success and capture the attention of potential customers.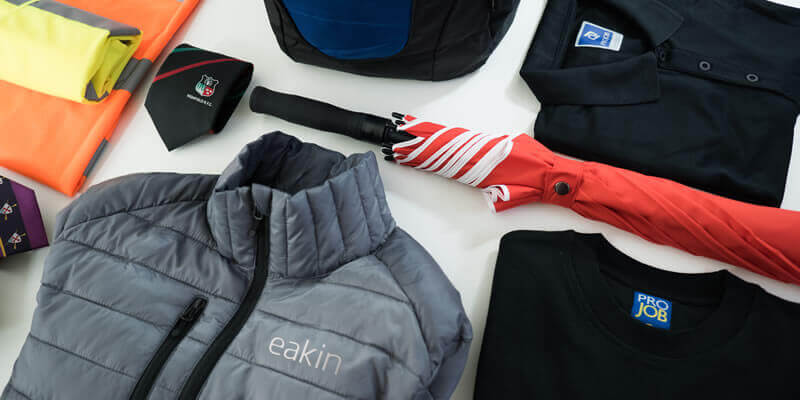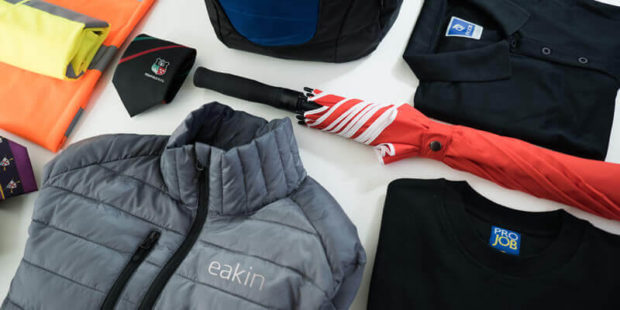 In recent times, the use of personalised clothing and accessories has created a unique opportunity for business-owners, who can design and develop branded items that enable their staff to make a positive first impression. We'll explore this below, whilst also considering the additional benefits of branded garments and personalised clothing labels.
Create a Professional and Trustworthy Image
Whether you employ sales reps to send staff members to represent you at trade shows, it's important that these individuals reflect a professional and trustworthy image.
It's also important for them to embody the brand identity where possible, along with the core values that set your business apart.
Fortunately, personalised clothing and accessories can help you to achieve these objectives, as they promote a professional image that's appealing to customers.
From an organisational perspective, branded garments also create a sense of unity and suggest that your business has an outstanding attention to detail, which can immediately set you apart from your rivals and form a positive impression in the minds of consumers.
The key is to determine how you personalise your employee's attire, with items such as customised fabric labels offering subtle branding and the ideal showcase for your company's logo.
Create a Free and Non-intrusive Mode of Advertising
As businesses continue to increase their digital ad spend year-on-year, customers are being bombarded with anywhere between 4,000 and 10,000 online messages per day on average.
Make no mistake; this overly-promotional and largely intrusive form of advertising is creating a sense of cynicism amongst customers (and particularly Millennials an younger consumers), with an estimated 43% of individuals aged between 18 and 24 now using ad-blocking software to filter out these messages.
However, the same cannot be said when using personalised and branded workwear as a mode of marketing, as this is completely non-intrusive and enables customers to interact with brands during the course of their day.
This certainly encourages customers to interact with a brand when they're at their most engaged, whilst creating an affordable and mobile marketing channel that delivers an impressive ROI!
Build Brand Recognition
On a similar note, the use of customised clothes and accessories also helps to build brand recognition, particularly when you incorporate logos and hues from the business's core colour palate.
This is an important consideration, as firms can spend significant amounts on retaining customers and creating an immediately recognisable identity over the years.
Not only this, but the human mind is often resistant to change and unfamiliar concepts, so driving brand recognition can really optimise the lifetime value of your customers.
The key is to create consistent designs across the board, whether your developing branded wristbands and ribbons or classic stickers. Your logo should always feature prominently too, as this is often the thing that draws the eye of individual customers.
Improve your Levels of Customer Service
Customer service is central to the success of any brand in the digital age, whilst it's also something that customers actively prioritise when comparing different markets and service providers.
Interestingly, the use of personalised and branded items can help you to improve your business's customer service, whether your employees visit customers in their home or regularly attend local trade shows.
Either way, personalised clothing and accessories help to make your employees more approachable, whilst in some instances it also enables customers to identify your staff members far more easily in busy environments.
These factors both contribute to a more satisfied and contented consumer base, and one that's more likely to provide repeat business to your company over an extended period of time.
On a final note, it can also be argued that these accessories improve customer service by empowering employees with a greater sense of pride in the company that they represent. This is hard to quantify, of course, but it can certainly join people in the pursuit of a common goal and compel employees to deliver their best on behalf of a brand!