Many men find fashion to be a tough code to crack – particularly when it comes to professional attire. Do you fall into this boat? If so, you may be making fashion mistakes and faux pas that are hurting your professional image. Now is the time to correct these issues and turn your style into an advantage.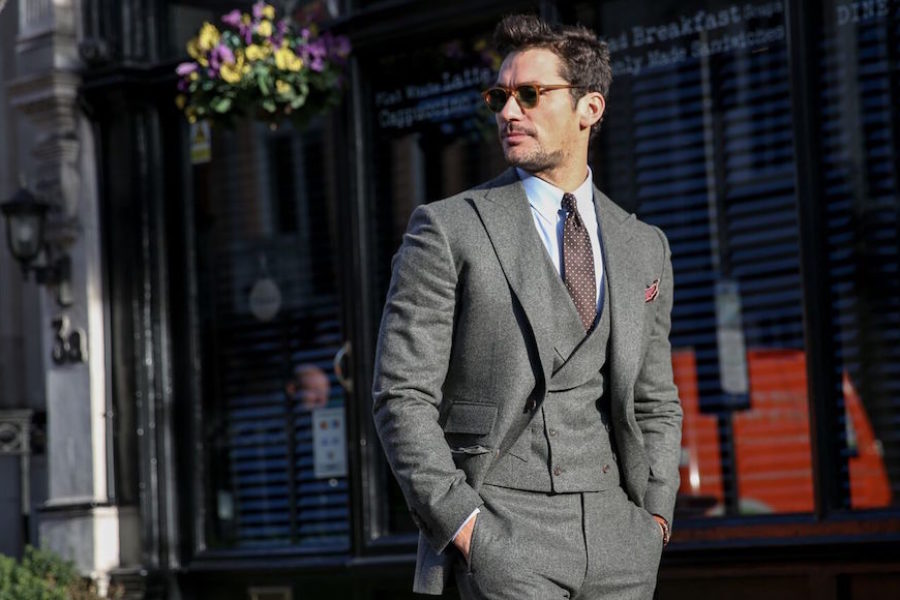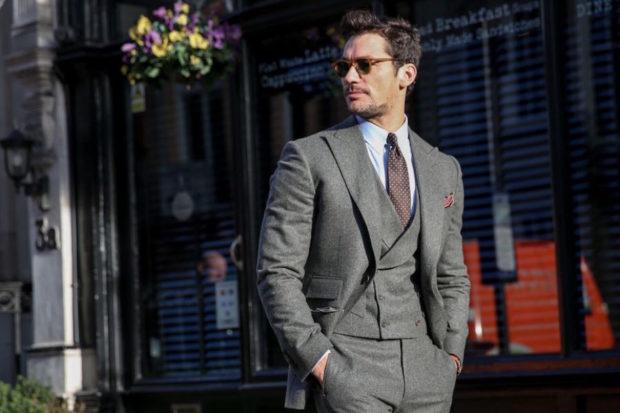 5 Common Mistakes You Should Avoid
Fashions come and go. And while the men's professional attire has remained relatively simple and conservative over the years, there are still some best practices. A failure to understand what they are can lead to a sloppy, confusing, or careless look.
Let's explore some of the biggest fashion mistakes we see men making in the office and how they can be corrected.
1.Patterns on Patterns
Patterns are good — patterns on top of patterns are not good.
Too many patterns create a busy look that stresses people out and makes them confused. Just keep it simple. If you're wearing a patterned tie, go with a solid oxford underneath. If you're wearing a patterned oxford, a solid tie is a safe bet.
2.No Personality
On the flip side of things, you don't want to be boring. If you're giving off a bland vibe on the outside, it sends a signal that you're a bland person on the inside.
There's nothing wrong with wearing a black suit with a white shirt and a neutral tie, but don't do it every single day. Switch things up. At the very least, you should add a bright pocket square or fun socks.
Your wardrobe says something about you before you ever get the chance to open your mouth. Make sure you're selling yourself as an interesting person with thoughts and ideas that are worth engaging.
3.Buying an Outfit vs. Curating a Wardrobe
When a young professional first enters the workforce, he often buys outfits for special occasions. Job interview? He buys a complete suit with everything from the jacket and pants to the button down and tie included. Wedding to attend? He buys a shirt with a specific pair of pants and tie to match.
In theory, there's nothing wrong with going to the store and buying an outfit. Unfortunately, this leads to a matchy-matchy wardrobe with no interchangeability. The better strategy is to purchase versatile items that you can combine and layer to create tons of different looks.
The use of smart separates is all the rage right now. You can maximize your suits by pairing tailored jackets with casual trousers – even chinos or dark denim.
4.Carrying the Wrong Bag
While the briefcase was once the go-to bag for men in the office, there are more options available in today's market. Unfortunately, this leads many men to believe that they can use any kind of bag they want – including backpacks.
If a bag has velcro, drawstrings, and lots of pockets, it's not something you should carry into the office. There's nothing wrong with bags you throw over your shoulder or wear on your back, but they should have muted colors, premium fabrics, and a sleek, contemporary shape.
5.Wearing Baggy Dress Shirts
This is one of the biggest mistakes you'll see in an office. It's also one of the most unappealing faux pas.
A dress shirt that's too large makes you look fat, sloppy, and frumpy. It can even make you look like you don't care.
The best piece of advice is to get fitted for a dress shirt and to know your size. You should have no more than two finger-widths of room at the collar. The shoulder seam should snuggly hit the edge of your shoulder. There shouldn't be any excess fabric pooling up around your wait. It shouldn't be so tight that it restricts movement, but extra fabric is frowned upon.
Look Good, Perform Good
Wanting to look good doesn't make you vain or egotistical. In the business world, looks play an important role in setting the right first impressions and cultivating healthy, long-term relationships. For better or worse, you are the image that you put forth.