Los Angeles is a sprawling California city and the center of the country's film and television city. What is Los Angeles not famous for? Hollywood Sign, Disneyland, and Universal Studios, what more?
Include LA shopping to the list, and it becomes the epitome hub of stylish couture. Who says money can't buy happiness? Shopping in LA will prove them wrong.
If you have no clue where to go for shopping, come straight to Los Angeles. Separating fashion from LA is an impossible thing. LA is home to Hollywood celebrities and fashionistas. Any new style escalates like a wildfire to the rest of the country and the world. And no wonder it is shopaholics' most lovable destination to shop. Also, many malls offer the best shopping experience in LA.
Before the fun shopping experience, you must find a secure place to keep your luggage aside, as your luggage will only be extra baggage while shopping and will ruin your mood! Vertoe, a luggage storage facility provides excellent services to safeguard your bags and lets you enjoy your shopping experience hassle-free. Vertoe outlets can be easily traced as it has a wide range of stores around LA.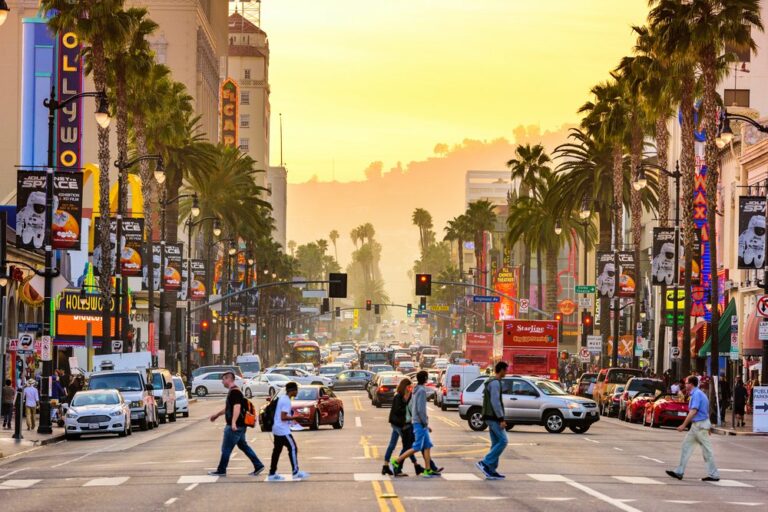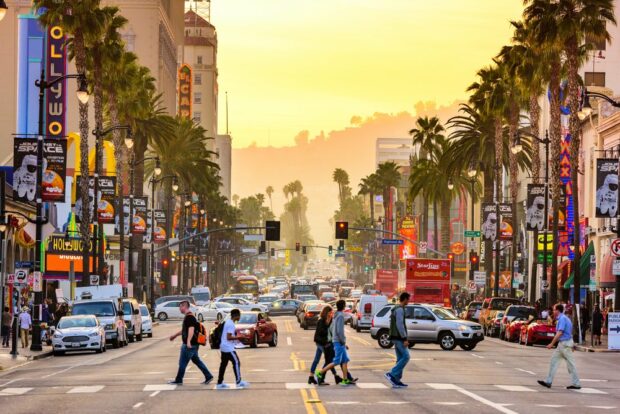 For the closest and secure luggage stores to safely handover your luggage, Vertoe luggage store Santa Monica is the best. It will provide you the facility to keep your bags here safely and at low prices.
Here are the most famous places to experience the best shopping in LA:
1. The Grove
Shopaholics, fill your cards to spend extravagantly because The Grove is your address for LA shopping. It is known as one of the top LA shopping avenues in California. It is a one-stop destination for the latest and best quality clothing, cosmetics, and accessories. When you have done splurging all your money, you can catch a breath at one of the bon vivant restaurants or watch a movie at the theatres.
2. Rodeo Drive
It is located in the high-toned opulent location of Beverly Hills. The place where all the celebrities approach to shop. It is one of the luxurious shopping places in LA. For all those swanky and high-class shopping lovers, it is there out and out complete shopping. From Versace, Jimmy Choo, Armani to Tiffany & Co., you will find all high-profile brands on Rodeo Drive. And, it is ranked second among the most expensive retail streets.
3. Robertson Blvd
It is another famous LA Shopping Street where stars and stargazers come to shop. If you want to buy some luxurious apparel, it has a variety of stores to explore. It attracts the shopaholics. There are stores for shopping for all gender's clothing, accessories, vintage art, home decor shops, and many more, have patience, and enjoy your shopping here! And, also if you are not much interested in shopping, you can always spot some famous Hollywood celebrities there, or have lunch at the unique and popular cafe and restaurants.
4. The Santee Alley
It is the place for your cheap shopping in LA. It's the best for those who don't want to buy expensive and lavish stuff, yet love to shop! The downtown alley has a widely spread flea market known as the Fashion District. You'll find sellers selling apparel, accessories, footwear, and cosmetics, this place is quite lively and has a bustling environment, where you may utilize your bargaining skills. It can be compared with New Delhi's Sarojini Nagar, being open seven days a week.
You'll have an enjoyable and exciting LA shopping experience in the busy streets of the Fashion District.
5. Melrose Avenue
The glamorous city of LA is not short of eccentric shopping places. If you are curious to find where to shop in LA, Melrose Avenue in Beverly Hills is another classy destination known for its luxurious and groovy taste. It is one of those rare, wide-ranging LA shopping destinations where you may sniff out both the fashionable and sophisticated styles. Be it ancient arts and antiques, clothing, accessories, or cosmetics, spot all extravagant stores in LA, California lined one after the other. If you don't want to shop, this shopping destination offers some Instagram-worthy sites to highlight on your social feed.
6. The Citadel
LA has a diversified outdoor shopping mall and complexes where The Citadel is one for the outlet shopping. It has got all the palatial and lavish clothing stores and excellent dining places for customers.
While browsing the coolest and swanky stuff, try to find your perfect style, at the Citadel and reform yourself in a more sophisticated fashion. You will be excited to know that attractive sales are always on offer here, so you can shop all you want without regret!
7. Abbot Kinney Boulevard
For all those vintage and Bohemian lovers, there is only one place in LA where your thirst is going to end, The boulevard. It is lined up with vintage shops, Bohemian Exchange (a trendy clothing exchange), and many clothing shops in Los Angeles. Also, it is famous for the 100% organic fragrances sold here, and you should try one if you are more likely to explore something new to shop.
Abbot Kinney Boulevard is also well known as a foodie destination with great quirky restaurants.
8. West Third
A walkable dining and shopping neighborhood in LA, West Third Street, is ideal for an afternoon shopping schedule. A wide range (more than 100) of LA stores, prestigious restaurants, and specialty stores is one of the best places to shop until you are tired.
9. Hollywood & Highland
Hollywood and Highland is another posh shopping destination in LA that is very much popular among tourists. And not only shopping, but is famous for entertainment and is home to House of Wax, Hollywood Walk of Fame, Dolby Theatre, where Academy Awards and Cirque du Soleil take place, and many more. You should at least come here once if you're visiting the land of Hollywood, LA.
10. The Outlets At Orange
For the quality outlet shopping, LA has many options, and among them, one of the ultimate options to enjoy outlet shopping is the Outlet at Orange. There you will observe all the shopping brands and can shop at a meager price. However, its quite challenging to find parking here, as it is quite crowded, especially during weekends! Yet it is advised to go for an early morning shopping spree and enjoy the discounted shopping in LA!
Los Angeles shopping experience is one of its kind and classy. However, the sunny city of LA is not only famous for shopping. The "city of dreams" creates enviousness among other American cities with its glam and grandeur.
Splurge on classy shopping here while in LA and have fun!
Read More: 9 Amazingly Delicious Restaurants at Lax Airport that will make your day