To make this cake we layer cookies and chocolate ganache or pastry cream; for these cookies, the technique is the same, but we use only chocolate and cookies. The grace is then to cut the portions and see the layers of one thing and another. A very simple recipe that will add color to your box of homemade cookies.

As they are made with super cookies, here we leave it to your choice, cinnamon, simple, specula type, etc. Of course, for an optimal cut and assembly, they have to have a rectangular shape and be whole, when you see the photos of the elaboration you will understand it immediately.
How do you carry out the Christmas preparations? Have you already decided on a menu, meat or fish, modern or traditional dessert or traditional sweets?
Super Easy Chocolate Tahini Cookie Cookies Recipe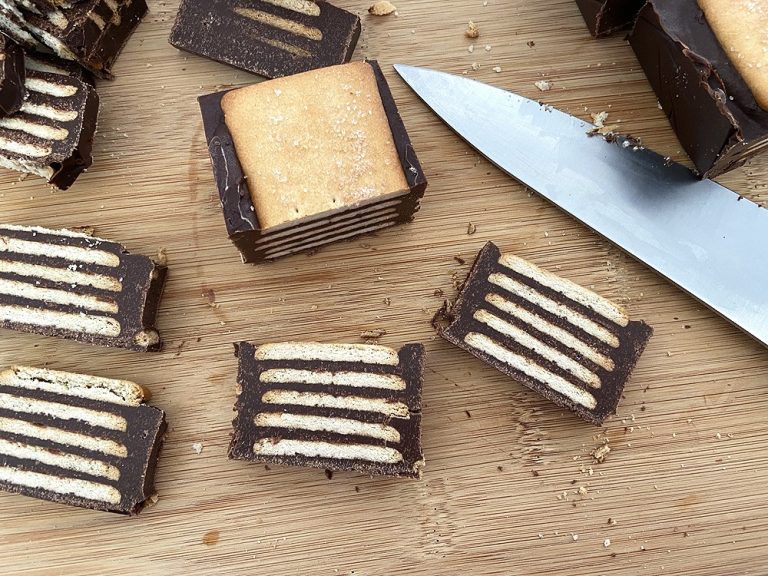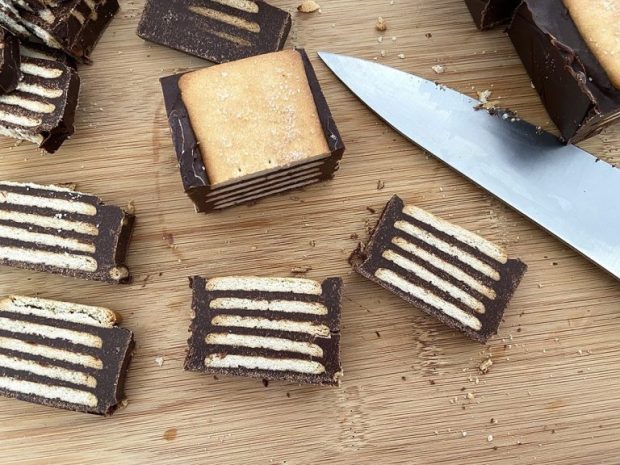 Ingredients:
-300 g dark chocolate
-1 tablespoon of tahini (optional)
-3 tablespoons of honey
-2 tablespoons of golden syrup or similar
-20 rectangular cinnamon cookies
Preparation: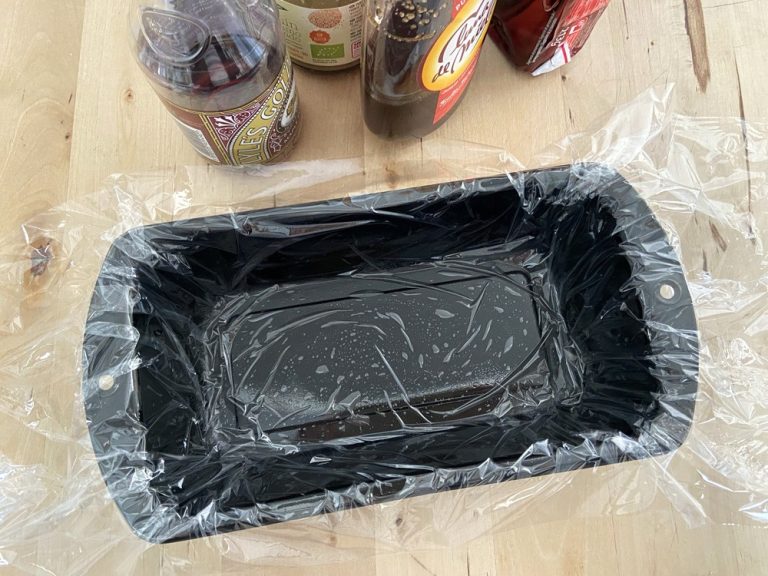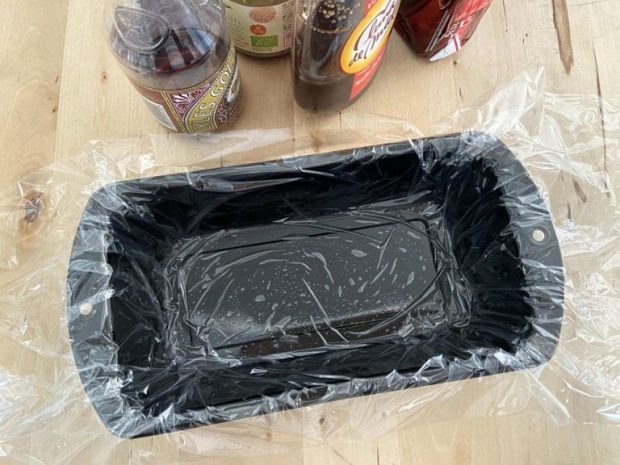 -Line a mold with plastic wrap. It has to be small and with a rectangular base so that the cookies can fit and not over space around it. The best thing is that you measure the mold that you have with the cookies that you have bought to see, as well as they would be.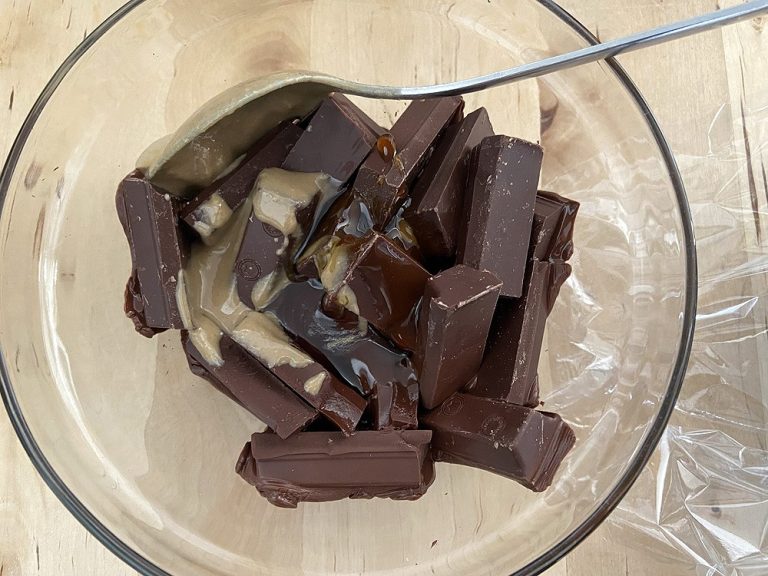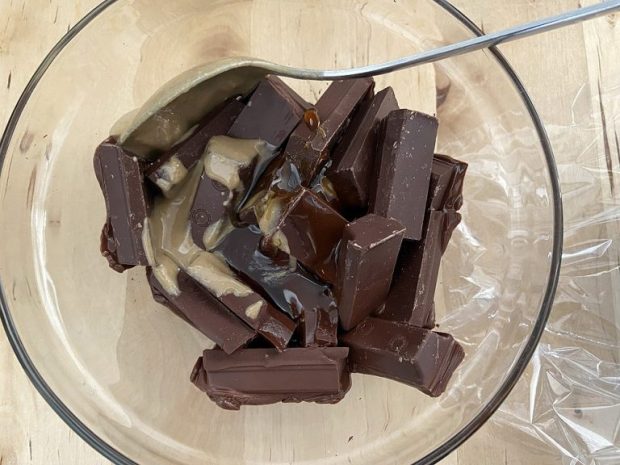 -In a bowl, melt the chocolate in the micro. Add the tahini, honey, and syrup, put another second in the micro and mix everything well until the ingredients are integrated and it is creamy.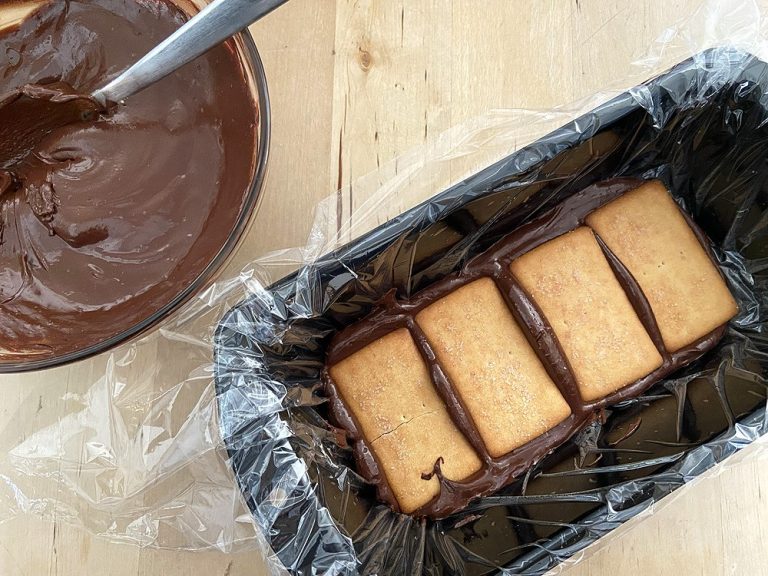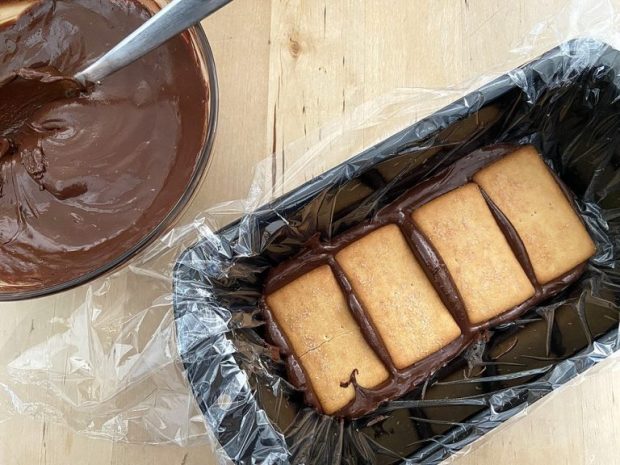 -Start the layers by first putting chocolate on the bottom and four cookies on top. Then chocolate, cookies, and so on up to 5 layers of cookies. We advise you to finish sealing well with chocolate so that the cookies are better integrated and it is easier to cut later, they broke a little for us, because they were not covered well with chocolate.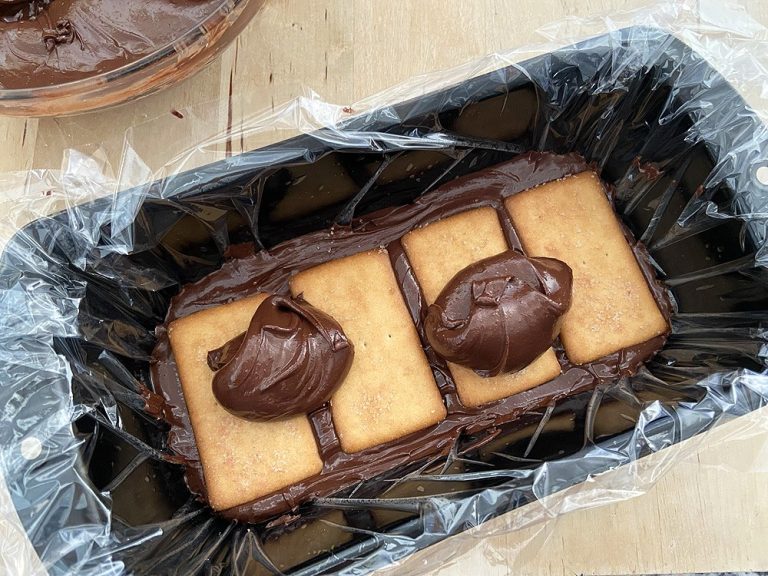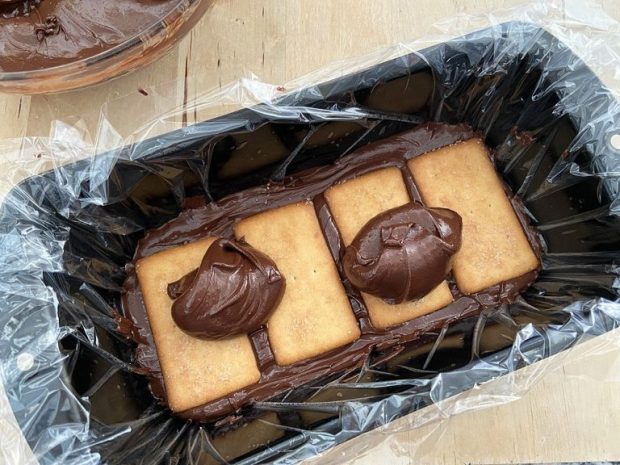 -Let cool – solidify a few hours before cutting, it does not need to be in the fridge.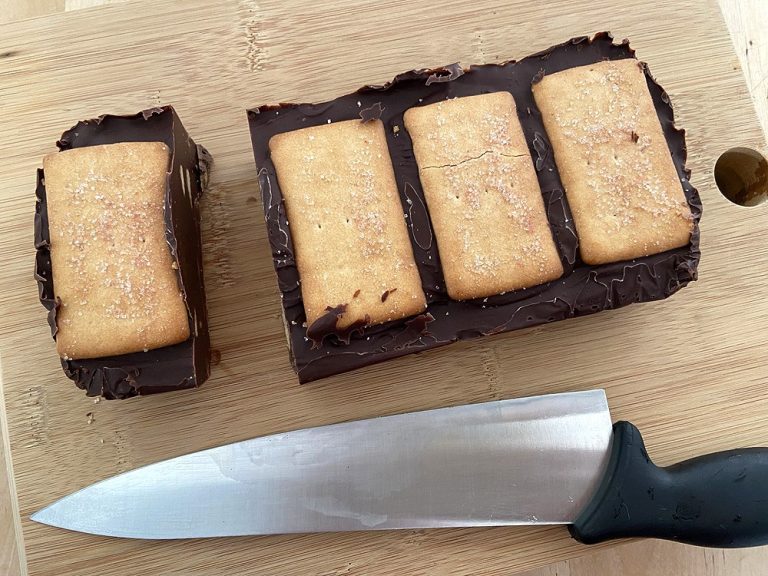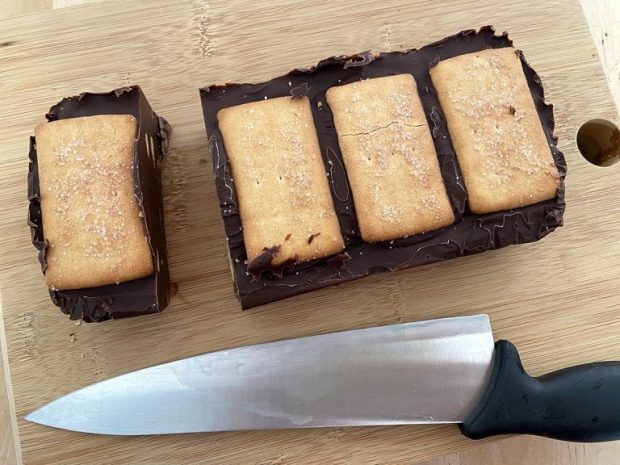 -To make the portions, you cut into columns, guided by the cookies and then you cut slices of these columns… you better see it in the photo, which is easier to understand.
-Stored in an airtight box, they will last several weeks.