What do we mean by "symbolic gifts" for the holidays? Well, these are gifts that represent a thought or a feeling you want to convey to your loved ones this holiday season.  These days, people want a more personable, thoughtful gift experience, and symbolic gifts provide that in spades.  Instead of giving your father-in-law another boring tie or getting a soulless gift card for your nephew – why not shop symbolic for innovative gifts this year?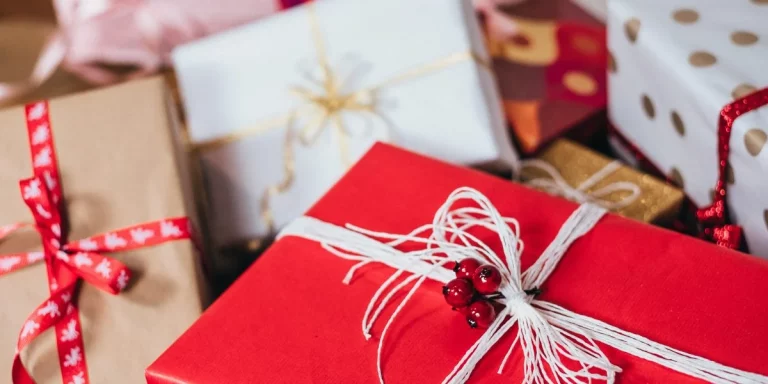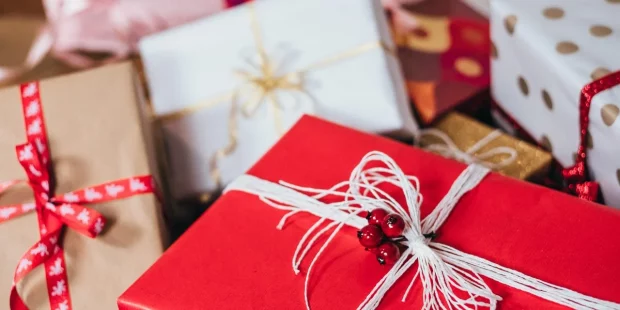 Whether you are gift-giving on a budget, or not – there are many ways you can give with style and sentiment that convey how much you care.  So if you're looking for a unique gift for that someone special during the holidays, read on for spot-on ideas that will make even the most persnickety people in your life smile from ear to ear.
Symbolic Jewelry for the Holidays
There are a slew of options when shopping for meaningful gifts in the realm of jewelry.  For example, an infinity ring or pendant is a perfect expression of the endless bond you share with someone.  The infinity symbol represents infinite love, devotion, or loyalty, and any recipient would relish this beautiful symbol in a silver pendant or as a bracelet charm.
Perhaps you want to acknowledge how much change a loved one has gone through this holiday season.  The butterfly is a symbol of transformation, and makes a statement that says, "You've been through big changes, but you've overcome beautifully!"  A butterfly necklace is a thoughtful way of recognizing personal transformation in your loved one's life this holiday season.
If you're shopping for a close family member, a pendant showing tree roots and sprawling branches can be symbolic of the family tree. The roots represent family bonds and strong community ties.  The branches signify the growth of the family over generations.  There are many different tree designs and motifs to choose from.  Or, you could create your own custom tree that a jeweler can cast for you to make your gift truly unique and symbolic.
Tap Into the Meaning of Flowers for a Memorable Holiday Gift
Did you know flowers have their own language?  Floriography is the meaning and language of flowers according to their type, color, and arrangement.  It's been a practice since ancient times to give gifts of flowers that carry a significant and profound meaning.  For instance, during the Victorian era when communication was much more conservative, a bouquet of flowers was used to convey messages between lovers.
In terms of symbolic gift ideas this holiday, think about giving your sweetheart a floral subscription that renews each month.  There are various options from which you can choose, such as a monthly love subscription, or an inspirational bouquet a month package.  Follow up each month's floral delivery by sending a note explaining the meaning of flowers to make the gift more meaningful.
You could even buy or make a floral representation. For instance, think about getting a painting of a lily that is symbolic of innocence, purity, and renewal.  Or, you could purchase wall art of an orchid that represents strength, long-lasting love, and beauty.  Perhaps a rose-patterned quilt or blanket would be the perfect holiday gift for your loved one, as the rose signifies faith, grace, romance, and everlasting hope.
Healing Symbolic Holiday Gifts to Consider
From crystals to birthstones, rocks have meaning and they are often given as healing gifts.  You might think giving a stone as a holiday gift might be laughable, but think again.  Stones have been used for healing, improving intuition, and as symbolic gifts for centuries.  It is believed they hold energy, and the bearer of a certain stone retains that energy – especially when the stone is given as a gift.
For example, consider giving a gift box of healing quartz and crystals for someone who needs a lift in their mood or a boost in their energy.  Many of these special healing stone box sets contain instructions showing the recipient how to use the stones for healing and reenergizing.
Or, consider giving your loved one the gift of aromatherapy.  Certain aromas are profoundly symbolic and can help heal, calm or rejuvenate.  For instance, lavender is legendary for soothing jangled nerves.  Whereas mint is an invigorating aroma that is sure to be a stimulating gift.  Your options are virtually limitless when shopping for sensational scents.  Choose from aromatic candles, essential oils, or incense and select that right aroma to present the perfect holiday gift to your loved one.
In conclusion, shopping for a symbolic gift this holiday season is about getting attuned to your loved ones and their needs.  When you take the time to pay attention to their life and preferences, you can easily gather ideas for symbolic gift-giving.  So make this holiday extra-special by shopping for that special symbolic gift that shows you truly care.