Summer is here and we're all emerging, blinking into the daylight, after a year of isolation. It's time to dress up and look great again, but the question is, how can we freshen our look without spending a fortune and investing in a whole new wardrobe?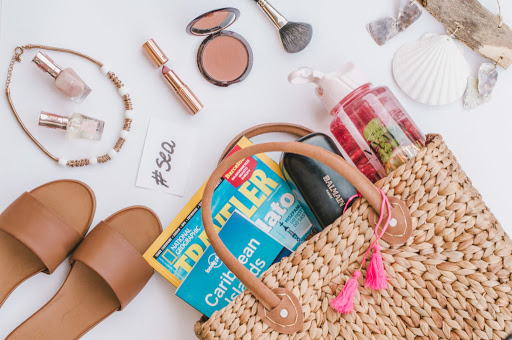 One option is to buy used designer items. Another is to invest in a few versatile staples and great accessories.
Here are our tips for the style essentials which will update your style without breaking the bank.
1. Sunglasses
This year's undisputed number one must-have!  Choose a style to go with your face shape, but the watchwords are – be bold! Go for statement frame colors – retro rounds and bold rectangles are going to be massive, as well as huge, playful cat-eye shapes. If you already wear prescription glasses, go for some clip-on sunglasses to complete your original outdoor look.
2. White tee shirts
Your crisp white tee can be teamed with just about anything and will always add a fresh clean vibe to your look. Invest in two or even more, and you'll always have one to hand.
3. White sneakers
Forget multi-colored branded trainers. A pair of brilliant white sneakers will take you from daytime to evening, and can be paired with almost any look, from jeans to the floatiest of maxi dresses.
4. Two-strap sandals
For those days when it's just too hot to enclose your feet in any kind of shoes, the coolest way to look chic and comfortable is in a pair of simple, unadorned two-strap sandals. Go for jewel colors, or natural, classy tan leather.
5. A huge tote
A huge tote will always be practical as well as stylish. In addition to the classic leather option, rope and straw weaves can create a lighter and less formal look for summer.
6. A cross-body bag
On the other hand, there are times when you just want to feel light and free. On days when you just want to carry the bare essentials with you, cross-body bags, in bold colors are the perfect solution to tone or contrast with any item.
7. A shirt dress
The most versatile of styles, a shirt dress in cotton or linen can be dressed up or down to fit any occasion- they're a true classic and a staple of any fashionista's wardrobe. Choose mini, knee, or midi lengths as you like, belted or flowing, plain or flowered.
8. A midi skirt
This season midi-skirts are having their moment. Wear with flats or heels as the occasion dictates, to create a look that can be casual or formal, but will always be comfortable and practical.
9. A straw hat for the city
Not just for tourists on the beach any more! The new generation of uber-stylish straw hats can create an eye-catching finishing touch for your summer-in-the-city wardrobe.
10. White shirt
Last, but definitely not least, a crisp white button-down shirt is the ultimate and most versatile item in your summer capsule wardrobe. It goes with literally anything!