Fashion trends do not stand still, changing and evolving with each new season, surprising and delighting girls with fresh new items in women's wardrobes. These include fashionable joggers for the 2023 season, which are now even more popular than jeans. And all because you definitely will not find more practical and comfortable pants.
Women's jogging pants are loose-fitting pants that are tapered at the bottom and finished with an elastic band or cuff at the bottom. Initially, these pants were sportswear, but over time they moved away from the sporty style and acquired the features of classic models – front darts, suit fabric, and satin sheen.
If you thought that today we are exclusively talking about sports joggers, this is not the case. As already mentioned, designers are now offering jogging pants in different styles, and this only increases the demand for them. Now, jogging pants can safely be worn not only at home as comfortable home wear, but also to create stylish looks with them for shopping, meeting friends, walking and other events where an informal style of dress is welcome, such as a party. B. casual, sporty chic or street style …
New joggers are presented in a variety of colours, among which the following are popular:
Beige

Gray

Blue

Violet

Brown

Olive

Peach

Black

Orange

Mint 
There are a lot of ideas about how and with what to wear jogging pants, as well as creating fashionable looks with such pants, because you can wear them all year round – for the cold season, warmer and thicker models are offered, and in the warm season, options from the best fabrics are thinner.
1.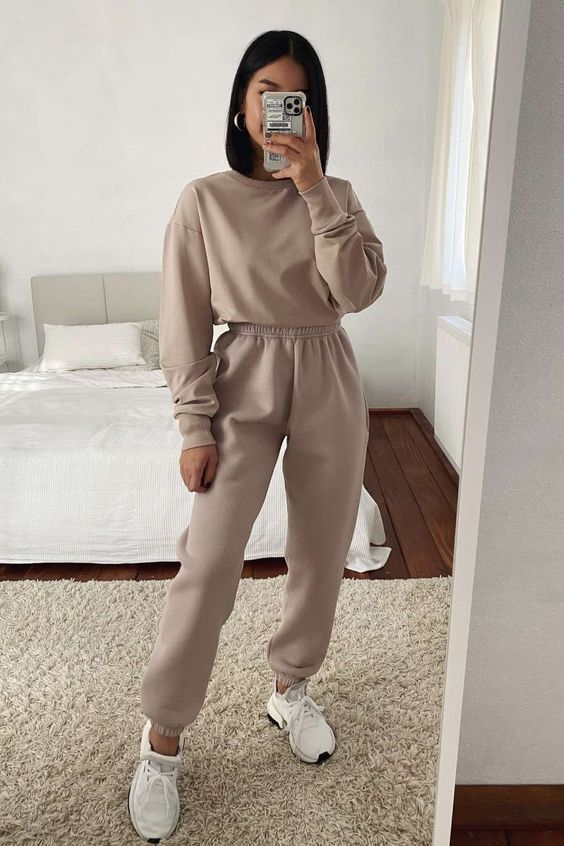 2.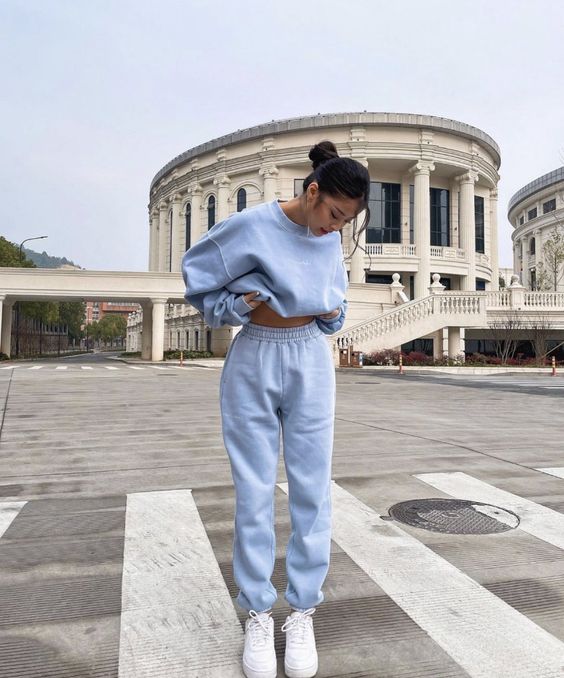 3.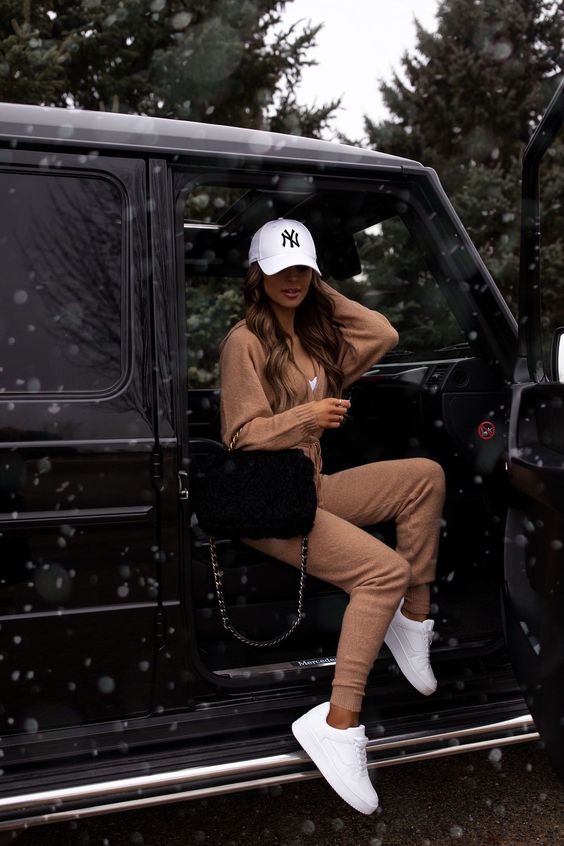 4.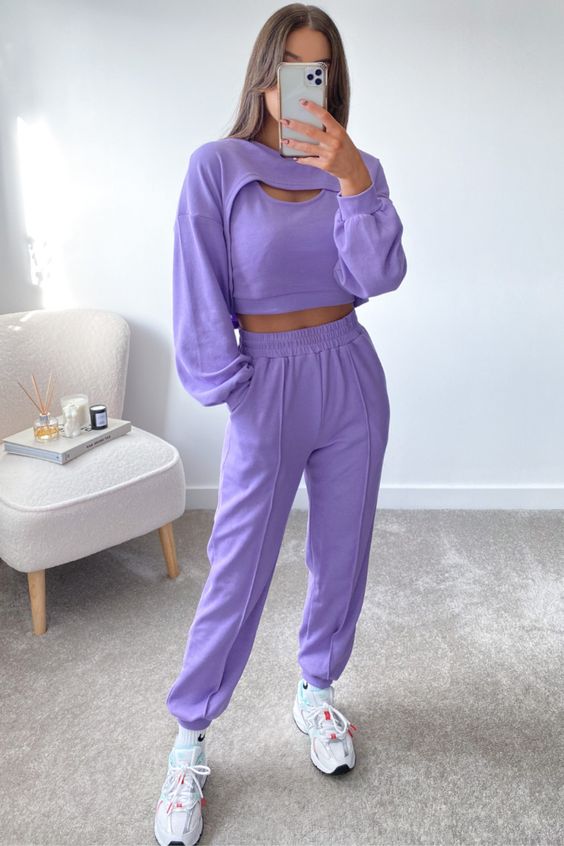 5.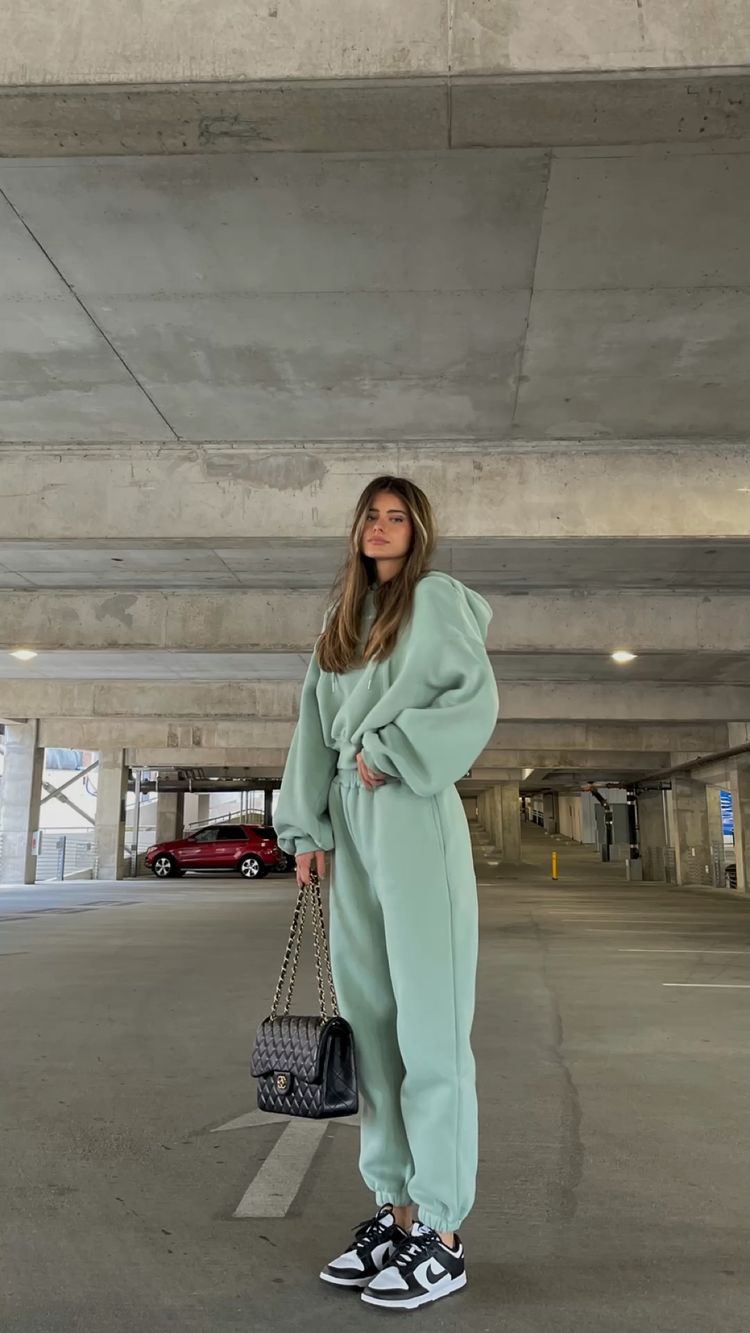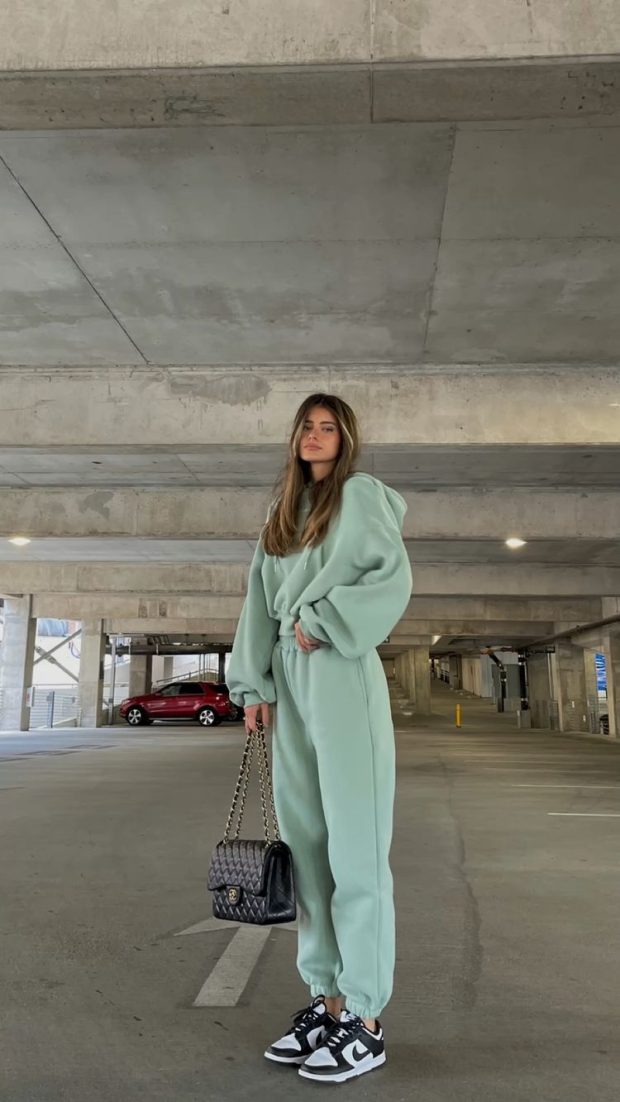 6.