The quintessential question: what jeans should I wear with my favorite booty? The best thing about having ankle boots and jeans in your outfit is that the combinations between the two are always great and almost endless. So we will review the most flattering so that this fall-winter 2021-2022 season, you have options to choose from.
In the previous post, we discussed the types of ankle boots that are trending for this season, so we wanted you to experience the ultimate styling ideas we have prepared for you!
1. Enhance your casual look with Chelsea boots and
boyfriend jeans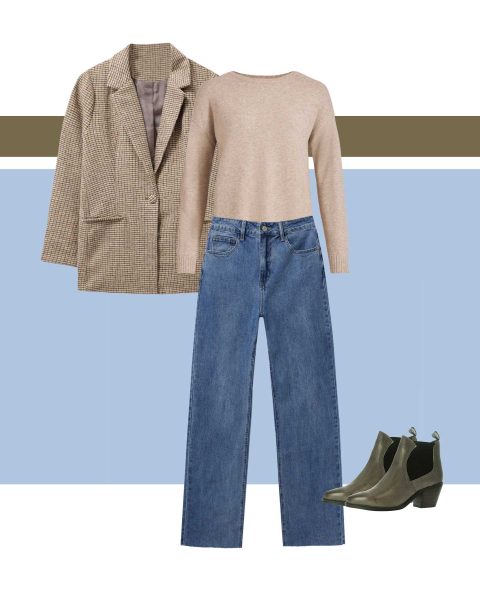 For lovers of casual chic style, the boyfriend jeans & Chelsea boot combination are simply ideal. Tip:
Combine a beige knit sweater with an oversized checkered blazer and give the Chelsea boots a touch by opting for a khaki color. We assure you that your boyfriend's jeans will never have been so well accompanied.
2. Boost your more comfortable style with Chelsea boots and mom jeans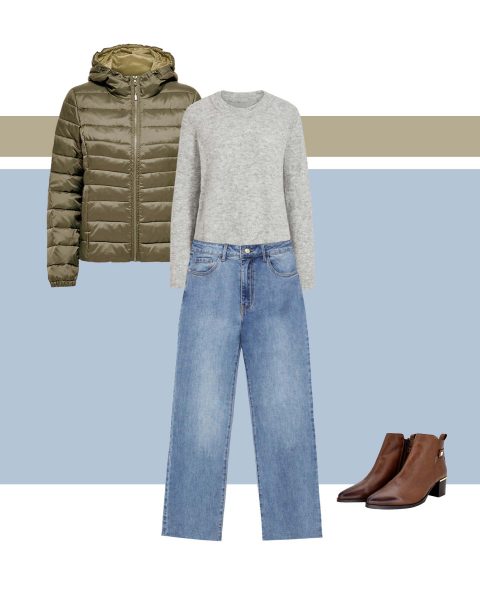 If you want a more comfortable and relaxed look without losing style, opt for some mom jeans and add a gray wool sweater and khaki feathers to your outfit. Close the look with some camel mid-heeled Chelsea and get ready to hit the streets with the style and comfort you were looking for.
3. Bet on the '70s with flare jeans and cowboy boots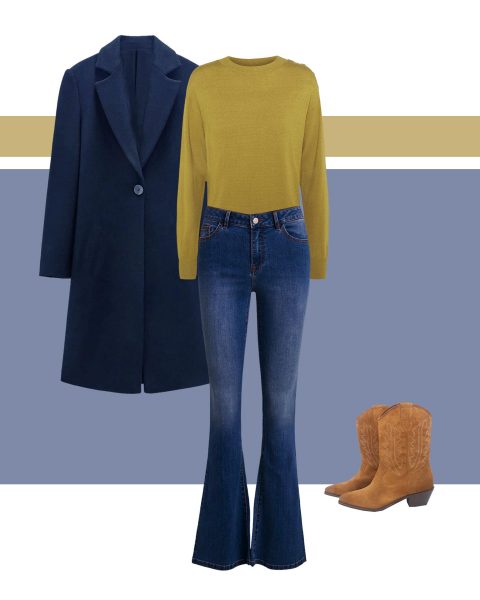 The seventies are back thanks to flared jeans and we couldn't agree more with this trend. After several seasons of making room for themselves in the closet, this fall is starring the jean flare. So we are going to take advantage of the seventies wave to dress her from head to toe, and, without a doubt, the boots that cannot be missing in this 70s outfit is the cowboy boot. Add to the outfit a three-quarter coat in navy blue and a colored brooch with a lime sweater. One of our favorite looks for a stylish, comfortable, and fun fall winter.
4. Elevate your boho looks with cowboy ankle boots and slim jeans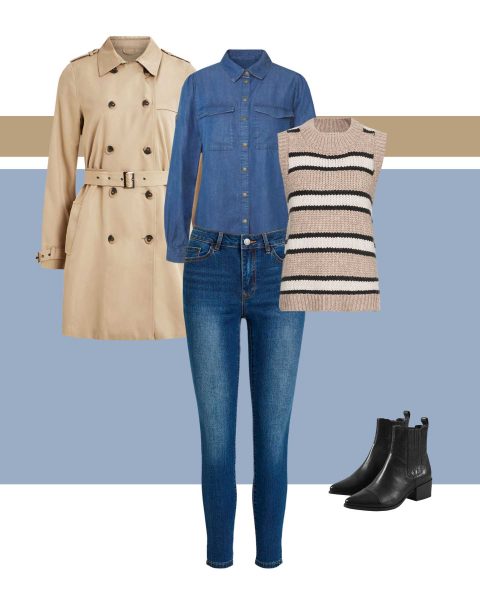 If there is an ankle boot that combines with slim jeans, it is the western. So take your denim shirt out of the closet, give a differentiating twist to the look with a knitted vest and a trench coat, and make your western ankle boots the ideal clasp for a most comfortable and trendy look.