Spring is a gorgeous time of the year when the sun begins to shine again with renewed vigour, and the streets begin to come alive with people all looking to get some much needed Vitamin D on their limbs. The way in which we dress obviously changes as the weather warms up, and as far as fashion goes, we see a definite focus on softer fabrics, lighter clothes and a bit more skin being shown.
Gone are the days of winter with the covering up and the heavy coats and jacket – make way for the pastels, summer dresses and flowing tops that herald the arrival of warmer weather! Spring fashion is definitely one of my favourite times of the year, if only for the fact that I now have an excuse to dig out my cute skirts! You can dominate the spring fashion by following a couple of these key trends, so take a look here for some inspiration which will see you flourishing and blooming like the flower you are!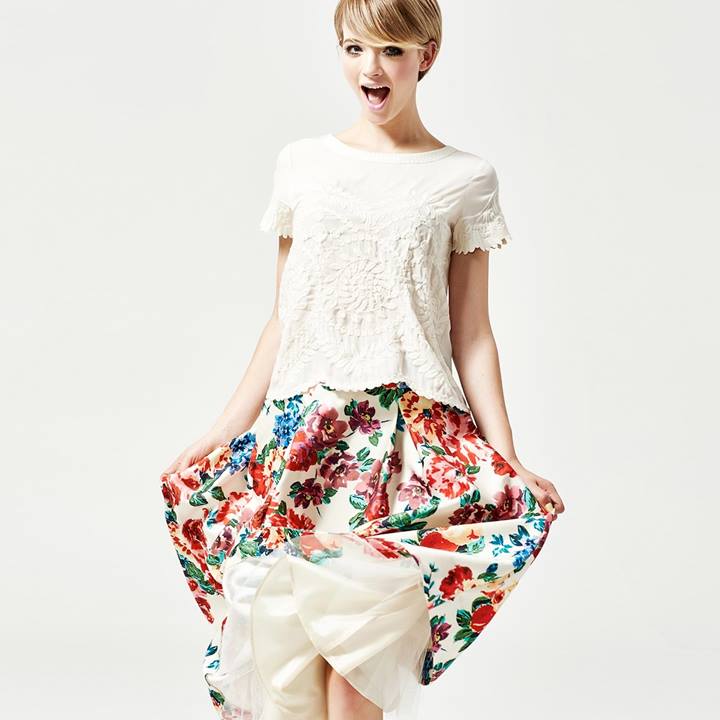 Florals? For spring? How original.
The famous line from 'The Devil Wears Prada', spoken in a soft and scathing undertone by none other than Anna Wintour/Meryl Streep herself is actually indicative of an overriding trend that always reappears every year whether we like it or not. The fact is that a cute floral top or dress is always going to make you feel uplifted and ready to face the weekend, so count a floral number into your regular rotation for some spring love. If you're struggling for inspiration, head to Frockaholics. Click here to view their dresses online.
Sheer clothing never goes astray
The impact of contrasting some of your more solid clothing like jeans or skirts with a sheer and flowing top is not to be underestimated. The beautiful range of tops and fabrics that you can choose from makes this trend a great one to follow – and you can mix up the contrast with some chunky jewels to offset the differing fabrics, giving your look a grungy or modern twist.
Fringe Factor
A huge sight on the runways this season was the presence of fringing – whether it was on a jacket or a soft buttery suede boot, a dash of fringing this season is definitely a spring trend that is easy to embrace and easy to incorporate into your look. You could even throw some fringing into your ensemble with a cute shoulder bag or a scarf with some tassles
Over it all – your overall
Something that has managed to survive the test of time and to continue to pop up ever since the '60s is the overall. This season you'll see many incarnations of this fashion stalwart – the long flared leg, the short cute romper style and the tailored look – and in a huge range of colours and styles. You can pair the overall with a striped top for nautical perfection (rock two looks at once!) or with a floral number. As long as you keep it stylish and avoid looking like a farmer you'll manage to kill it with this on-trend combination.
Poncho Perfection
The perfect coverup for the days when it still feels more like winter than spring, the poncho or kaftan will prove to be a great addition to any outfit. You can go as luxe as you want, or you can hit the bohemian style with aplomb.
Remember that when you're looking to channel some sweet spring style, the key is to stick to your personal style. Looking like a fashion victim is never a good way to be – and you'll find that by taking the best from the street style blogs and making it your own, you'll shine in florals, overalls, sheers, ponchos and fringing.