When spring and summer come around, being fashionable can be a top priority. After all, looking your best can make you feel good on the inside and out. These summer fashion pieces for women are essential for stepping out.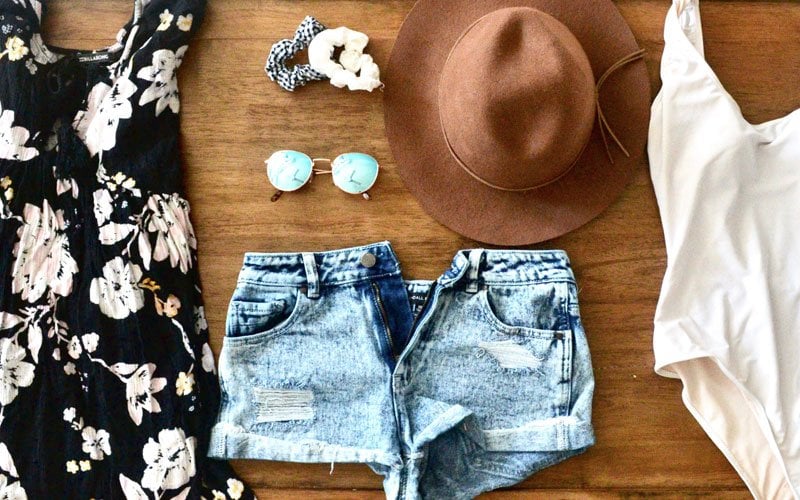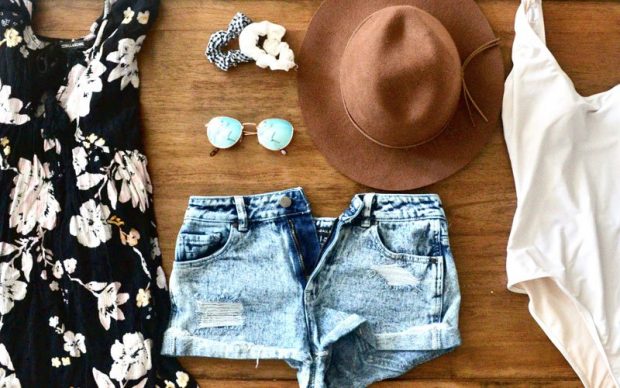 Sunglasses
When it comes to summertime style, the first thing most people notice is your eyewear.  A pair of designer sunglasses for women is an essential part of your summer fashion ensemble. Not only can it be fun to wear them, but quality sunglasses can help prevent UV damage. With that said, not everybody feels comfortable wearing their designer eyewear in places where they can be easily lost or stolen. If so, consider one or two pairs of stylish discount sunglasses to act as substitutes when visiting theme parks, going to the beach, and exploring unfamiliar places.
Accessories
Whether your budget allows you to shop for Cartier in San Diego, Gucci in Los Angeles, and Louis Vuitton in New York – or you hunt for more modestly priced fashion accessories in vintage stores, second-hand shops, and big box stores – you know the confidence you can feel from an amazing watch, necklace, or pair of earrings. During spring and summer especially, you'll be showing off more skin, which gives gold, silver, and diamonds a chance to really pop. So don't overlook this part of your look.
Midi Skirt
One thing every woman needs is to feel and look beautiful. If this resonates with you, you might enjoy wearing a lovely midi skirt. Whether you're going for a look that's sophisticated, casual, or a little bold, the right midi skirt can help you accomplish your goals. Go on an exciting dinner date, head to a job interview, or explore a city you've never visited.
Crossbody Bag
If you'd rather not carry a few items, you can put them in a crossbody bag for safekeeping. Crossbody bags can be handy for traveling because all you do is put on and forget about it. Additionally, you can feel smart and attractive.
White T-Shirt
The simplicity of the white tee can make it a highly versatile piece. Try pairing it with boyfriend jeans and sneakers for a casual outfit. Alternatively, dress it up a little with lacy black shorts and an unbuttoned denim shirt. Best of all, the white t-shirt goes with nearly everything and is highly comfortable.
Carryall Tote
Whether you decide to head to the beach, mall, or somewhere else, you might want to bring a carryall tote. It can allow you to appear fashionable while remaining casual. Another benefit is that you can carry a novel, snacks, extra pair of shoes, a light jacket, or anything else you may need later.
Ballet Flats
Putting on a pair of ballet flats can add feminine appeal to a stylish outfit. Moreover, you don't have to worry about having back pain later on from wearing high heels. Ballet flats come in many colors and designs to fit nearly any woman's unique personality. Wear them in a casual setting or express yourself in a floral summer romper.
Denim Jacket
One of the biggest worries people often have when heading out the door is forgetting to take a jacket. You can solve this problem by slipping a fashionable denim jacket into your tote bag. Another option is to tie it around your shoulders. Further, denim jackets are versatile as they come in many cuts and styles. Put one on in an informal setting for maximum comfort.
Straw Hat
Looking chic and protecting your skin from sun damage can be surprisingly easy with a straw hat. Simply pick out a hat that flatters you to create a unique look. Try it on with skirts, dresses, shorts, jeans, and other wardrobe items for a fun summertime look.
White Sneakers
If you already have an old pair of white sneakers, you might want to toss these in the recycle bin in favor of a new pair. Wearing white sneakers is a great way to enhance a casual outfit and feel comfortable all day long. Put them on for long walks on the beach, shopping trips, or if you're going on a hike.
Paying attention to appearance to a healthy extent can give you a more positive outlook on life. One reason for this is because dressing up can inspire you to smile more often. This can be especially true if the items you wear help you express your true self to the world.