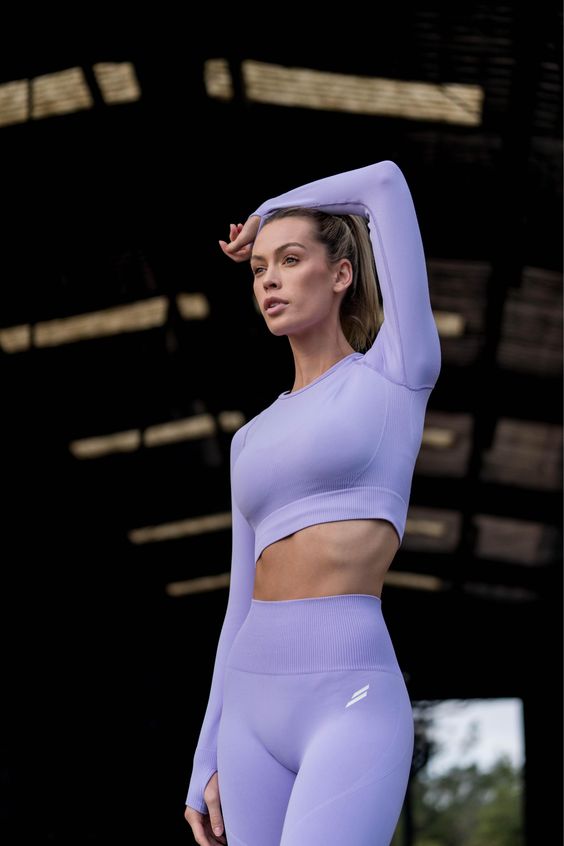 And now let's choose things now just for training if you suddenly decide not only to dress in a sporty style but also visit the gym:
Leggings – it is better to choose models made of cotton with the addition of special synthetics or elastane, they should have increased strength and elasticity, along with excellent breathability. If you want to visually correct your legs, give preference to black. Models look gorgeous, on the sides of which there are vertical nylon inserts, they will visually lengthen the legs. Gray leggings will always be in trend, they suit everyone. Some women go in for sports with one goal – to change their forms, however, this takes a lot of time and effort. For this occasion, clothing manufacturers have come up with leggings that favorably tighten and emphasize the legs and buttocks. If you wear such leggings, the legs will have an attractive look.
Top – should be tight, hold the chest wall, but do not squeeze it. During sports, you are actively moving, and if the top is loose, it will bring discomfort and may provoke discomfort in the chest.
Underwear. Leggings are made of very soft and thin fabric, so regular underwear will look ugly. In this case, the ideal option would be seamless underwear to match the leggings. For sports, it is better to have separate underwear, mostly made of cotton.
T-shirt. When choosing a T-shirt, you must adhere to the contrast. If the leggings are dark, then the T-shirt should be a bright color, and vice versa. Neutral colors of leggings will go well with both bright and white t-shirts. The T-shirt should be made of cotton or polyester, breathable, and should not be small, so as not to cause irritation in the armpit.
Sports jacket. If you work out in a cool gym, it's worth getting. Outerwear should be of high quality, breathable and comfortable. Cuffs should not press on the wrist. A sports jacket should be lower than the waist, which will allow you to sufficiently warm up the body before training. The color of the jacket can be arbitrary.
Socks. For training, it is best to wear socks made of cotton (cotton) fabric, but socks for sports, which are made from high-tech materials, in combination with natural and synthetic fabrics, are also suitable, thanks to which socks for sports dry faster and have greater wear resistance, moisture resistance compared to conventional cotton socks.
In women's sports style, the main thing is individuality and self-confidence, which is a key factors. When a woman looks good and feels comfortable, any athlete tends to achieve better results.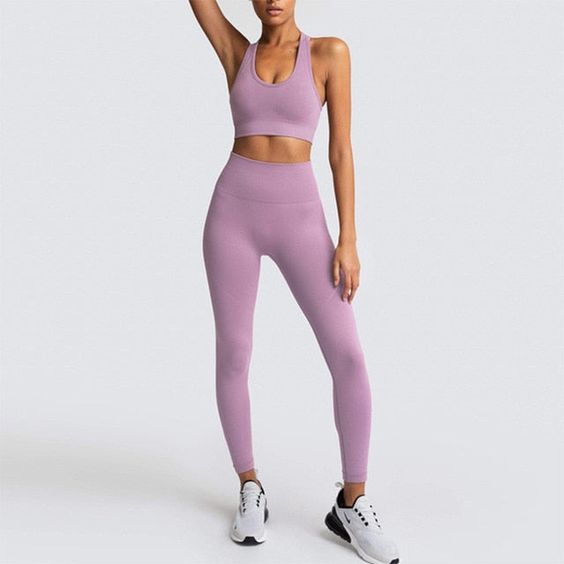 Currently, sports equipment is presented in a huge variety, which means that you can choose clothes that are suitable for any type of sports activity to your color and taste.