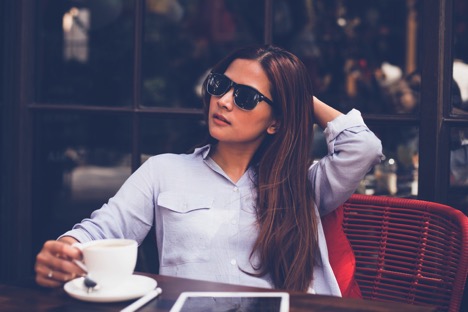 When shopping for clothes online, you can get the best ones at throw way prices. However, you have to rely on the measurements given on websites because you cannot try on the clothes. If the clothes do not fit, you will have wasted your money.
Here are some ways to ensure that this never happens to you:
Get professional measurements
The most important thing that you can do before choosing to buy clothes online is to measure yourself properly. Once you know your size, you can start shopping without fear. Just remember that not all sizes are equal; one company's size 8 is another's size 10.
To make sure that your measurements are correct, make sure that you ask a professional to take them. Obviously, you need to stand straight so that someone else can measure you correctly. If possible, visit a clothing store and have your measurements taken by the professionals who work there.
Professional measurements are especially important if you are a woman who wants to shop for bras. For a proper bra fitting, you need to visit a lingerie shop for the best measurements. The store attendants will be happy to take your measurements to keep on file. If you do not feel like going to a store, you can visit a tailor for proper measurement.
Shop for custom clothes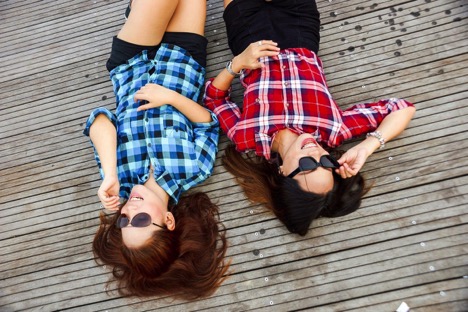 Once you have the correct measurements, you should familiarize yourself with several size charts. You cannot just trust that 'small' is small enough to fit you. You need to look at the size chart and compare your measurements with those on the chart.
When shopping from a custom clothes store, each outfit will be made in your size, which makes everything that much easier. If you want cheer uniforms custom made, all you have to do is give the right measurements. You only have to look at the size chart once you know your correct size.
If getting the right fit is important to you, make sure that you buy from a store that makes its sizing charts clear and precise. Major retailers such as Amazon sell clothes from a number of designers and labels. This means that a sizing charts should be close by whenever you want to buy clothes from them.
Buy made-to-order clothing
If you prefer to have your clothes specially made, you should visit the stores that only deal with custom clothing. Most of them offer slacks, dresses, and suits on sale, but you can also find others that sell casual clothes. Because custom stores only deal in made-to-order garments, you need to provide them with the most accurate measurements.
Some custom clothiers will use your measurements as a general guide to make your outfit. However, if the final product does not fit you, you can send it back for alterations and tweaks. You should not be afraid to send custom clothes back if you do not like them or they do not fit.
Buy large and get a tailor
Whether you buy custom or off-the-rack clothing, you need to find a tailor who is willing to make alterations for you. You can get your slacks and skirts fitted to flatter your figure or your jeans hemmed for a clean look. The money that you spend on tailoring services will be well worth it if you end up looking sharp.
Everyone, especially men, should have at least one good suit. If you already have your measurements, find some good retailers but keep a tailor nearby in case you need alterations.
Finding clothes that fit perfectly online is not easy, but it is possible.