The construction of buildings and structures is a complex process that requires great precision, safety, and streamlined operations. That's why professionals working in this area bear great responsibility. When building homes, they take care not only of the comfort and design but of the safety of people as well. Therefore, they keep a watchful eye on the advances in information technology and use the advantages of construction management systems. Such digital products help project managers streamline workflows, take communication to the next level, and make reasonable decisions throughout the entire project lifecycle. Regardless of one's experience or seniority in the marketplace, digital solutions like these are crucial to success.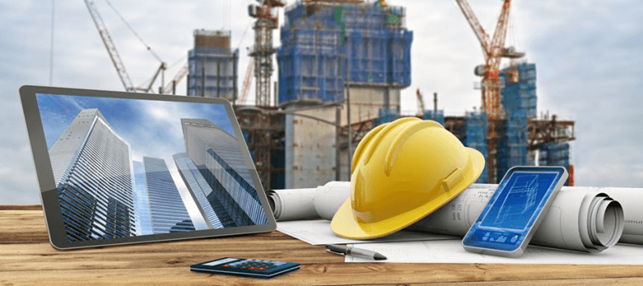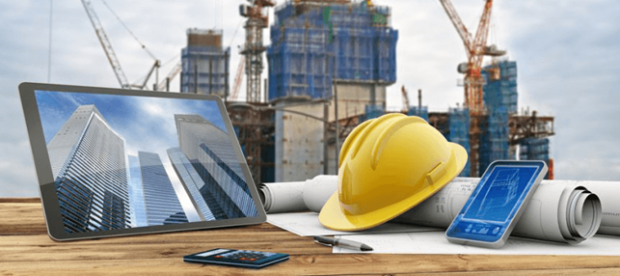 What is construction management software?
It is a type of digital solution that helps professionals manage and control processes more effectively. Such products provide a centralized platform for project managers, contractors, and other stakeholders. With powerful and reliable solutions, they can successfully collaborate, automate manual processes and monitor advances in real time.
This type of software can run on PCs, mobile devices, or in the cloud. Such a level of versatility allows specialists to be flexible and get access to relevant project-specific data both in the office and on project sites.
The core features of construction management systems are:
— planning,
— handling resources,
— expense assessment,
— document management,
— communication tools,
— analytics.
With these useful instruments, managers allocate resources, track progress, and make informed decisions.
Professionals reap the benefits of construction management systems for various purposes, including commercial, residential, industrial, and infrastructural. Businesses around the world have appreciated the rich functionality of such application. In 2023-2027, the market for construction management software is expected to grow by $986.36 million, with a CAGR of 10.14%.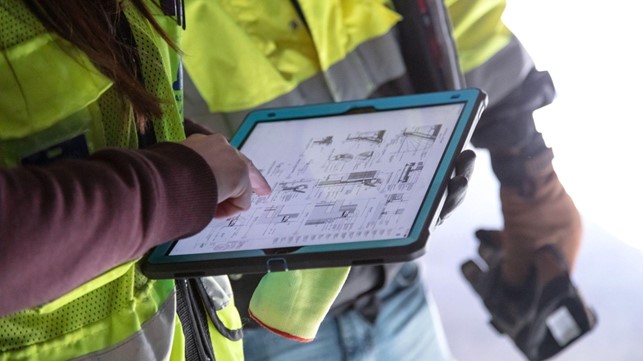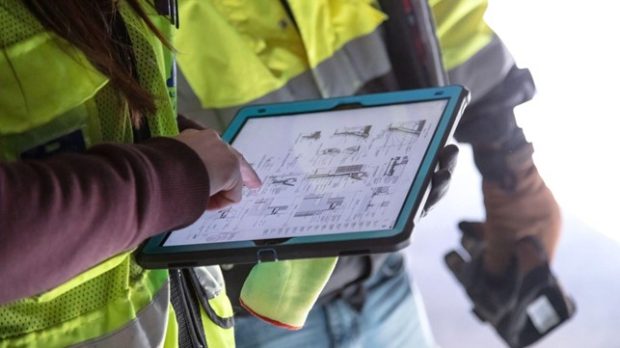 What is the best construction management software?
There are various successful platforms in the market, and choosing the best one is a challenging task. Forbes Advisor suggests paying attention to the following five products that have proven efficient and gained numerous users:
This is a multi-functional platform that includes a variety of construction management software features. It is mainly used by residential and home renovation contractors. When developing this application, IT professionals cooperated with leading experts in the field who know the peculiarities of the entire process and the challenges one might encounter. It simplifies work with documents (estimates, quotes, contracts, etc.) and offers unlimited cloud storage.
Subcontractors, general contractors, and architects praise this cloud-based solution for its efficiency and high performance. Fieldwire includes innovative tools, provides a great level of flexibility, and improves communication between parties. Professionals can access information through a solid mobile app. Creating and revising tasks with its help is very convenient.
In the construction industry, efficiency and effective project management are vital to save both time and money. LetsBuild is a noteworthy construction management software that focuses on optimising these key aspects. It offers construction teams a comprehensive set of tools for collaboration, planning, and real-time progress tracking. LetsBuild is a practical solution for professionals looking to enhance project efficiency, reduce costs, and ensure projects are completed on schedule. In a fast-paced construction environment, LetsBuild plays a crucial role in helping teams meet deadlines and manage budgets effectively.
This product is particularly advantageous for teams with fewer members. Enhanced user-friendliness and comprehensive support are its primary attributes. Its advanced capabilities empower users to manage everything from budgetary planning to task execution. Since it operates on a cloud-based platform, it is highly accessible from any location.
Although this product may come with a higher price tag, it offers a comprehensive solution for managing all aspects of your business. Integrate Buildertrend with your website – and you will start capturing leads easily and seamlessly. The platform also includes powerful email marketing tools.
This is a unique hybrid solution. Efficient lead generation for small contractors or subcontractors seeking individual projects is its primary feature. Its functionality also covers order management, billing, and issuing invoices for landscapers, home builders, and interior designers.


Key benefits of construction management software
The products mentioned above prove that such platforms improve the efficiency and convenience of work processes. That's why companies across the globe are trying to purchase them. Let's look at the benefits of construction management software.
Efficiency and enhanced performance
Robust applications can enhance project efficiency by streamlining workflows and automating manual processes, ultimately leading to improved productivity and efficiency on the job site.
Such solutions make collaboration between stakeholders much more effective, leading to better project results. A centralized platform facilitates communication, which is a significant benefit of well-oiled construction management.
State-of-the-art systems provide real-time data, allowing project managers to access up-to-date project information and make informed decisions, which results in better project outcomes.
With accurate cost estimations and forecasting, contractors stay on budget and avoid cost overruns. Saving time also means saving money. Based on previous projects, specialists can estimate costs and required resources (labor, expertise, equipment).
It is beyond any doubt that construction management benefits from reduced paperwork. As all project documents are located in centralized storage, stakeholders get access to the most current version of each document. This eliminates errors and prevents delays.
If carried out irresponsibly, construction processes are fraught with risk and damage. Therefore, it's vitally important to implement top-level protection mechanisms. Such security is a notable feature of construction management software.
These solutions can be scaled to the needs of projects of any size and complexity. An IT provider with in-depth expertise in construction software development can introduce all the necessary changes upon request.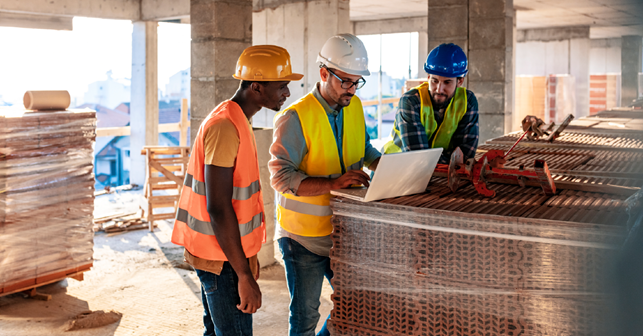 Conclusion
Choosing the right platform is a challenging task. But if you find a high-tech solution that perfectly suits your business requirements, you will surely appreciate all its benefits. With its help, you will easily streamline and optimize your work processes, establish efficient communication with your colleagues and stakeholders, and ensure safety on construction sites. You will undoubtedly be able to complete your projects on time.
You should consider that pioneering solutions may be costly. However, in the long run, it is a good investment and a sure step to success. Moreover, if you obtain such a platform, you will get a competitive advantage and stay ahead of the curve.