Nestled in the heart of Eastern Europe, Romania is a country that offers a captivating blend of natural beauty, rich history, and vibrant culture. From the mediaeval castles of Transylvania to the picturesque landscapes of the Carpathian Mountains, Romania beckons travellers with its diverse attractions. Whether you're seeking city breaks in Romania or an adventurous road trip, this enchanting destination has something to offer every explorer. Join us on a virtual journey as we roam through Romania, discovering its hidden gems, historical treasures, and the convenience of van rental for the ultimate adventure.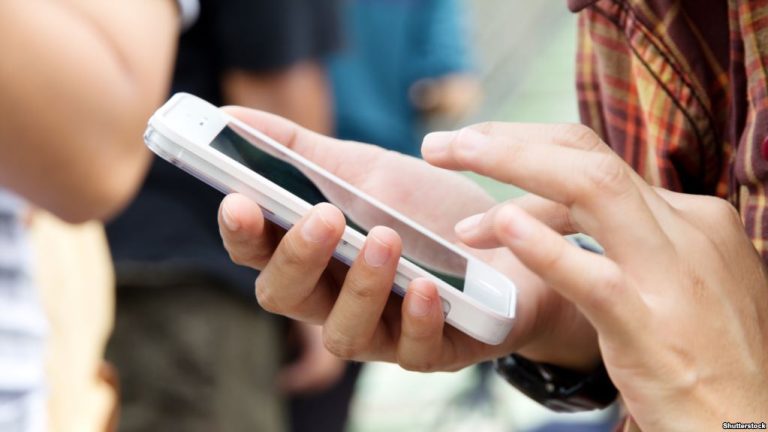 Exploring Romania's Diverse Landscapes
The Mystical Transylvania
Transylvania is undoubtedly one of Romania's most famous regions, known for its captivating folklore and stunning landscapes. The region's dense forests, charming villages, and mediaeval castles transport you to a different era. While Bran Castle, often associated with Dracula, is a must-visit, don't miss the fairytale-like Peleș Castle in Sinaia and the fortified churches of Viscri.
Breathtaking Carpathian Mountains
The Carpathian Mountains form a magnificent backdrop to Romania's landscape. They are a paradise for nature enthusiasts, offering hiking trails, wildlife spotting, and the chance to explore remote villages where time seems to stand still. The Făgăraș Mountains, also known as the Transylvanian Alps, are a highlight for trekkers.
Enchanting Danube Delta
The Danube Delta, a UNESCO World Heritage Site, is a unique natural wonder. It's a birdwatcher's paradise with over 300 species of birds, and its maze of waterways is ideal for boating, fishing, and immersing yourself in the tranquillity of this pristine environment.
City Breaks in Romania
While Romania's natural beauty is a major draw, its cities offer a vibrant contrast. Here are some top cities to consider for your city breaks in Romania:
Bucharest – The Capital of Contrasts
Bucharest is a city of contrasts, where the old and the new coexist harmoniously. Explore the grandeur of the Palace of the Parliament, stroll through the charming Lipscani district with its cobbled streets, and immerse yourself in the city's lively arts and culture scene.
Cluj-Napoca – The Cultural Hub
Cluj-Napoca, often referred to as Cluj, is a vibrant cultural hub with a youthful energy. The city is dotted with historical buildings, parks, and a thriving café culture. Don't miss the Cluj-Napoca Botanical Garden and the impressive St. Michael's Church.
Timișoara – The City of Roses
Timișoara, known as the City of Roses, is a hidden gem with a rich history. The city's vibrant squares, neoclassical architecture, and numerous parks make it a delightful destination. Visit the Memorial Museum of the 1989 Revolution for a glimpse into Romania's recent history.
Sibiu – European Capital of Culture
Sibiu, a European Capital of Culture, is a picturesque city in Transylvania. Its well-preserved mediaeval old town is a joy to explore, with its cobbled streets, colourful houses, and the iconic Brukenthal National Museum.
The Convenience of Van Rental in Romania
To truly immerse yourself in Romania's diverse landscapes and explore both its cities and the countryside, consider van rental Romania. Here's why it's a great choice for your Romanian adventure:
Flexibility and Freedom
With a rental van, you have the flexibility to go where you want when you want. You can easily access remote areas, venture into the mountains, and explore hidden villages that may not be easily accessible by public transport.
Comfort and Space
A van provides ample space for both passengers and luggage. Whether you're travelling with family or friends, you'll have a comfortable and spacious vehicle to enjoy your journey.
Customised Itineraries
With a rental van, you can create your own customised itinerary, allowing you to visit the places that interest you the most. You're not bound by fixed schedules or routes, giving you the freedom to explore at your own pace.
Convenient Road Trips
Romania is a country that invites road trips, and having a rental van makes road tripping a breeze. You can take scenic drives through the Carpathian Mountains, along the Transfăgărășan Highway, and into the beautiful countryside.
Cost-Effective Travel
Renting a van can be cost-effective, especially if you're travelling with a group. You can split the rental and fuel costs, making it an economical choice for exploring Romania.
Must-Visit Attractions in Romania
As you embark on your Romanian adventure, here are some must-visit attractions to include in your itinerary:
Transfăgărășan Highway
Known as one of the world's most scenic drives, the Transfăgărășan Highway winds its way through the Făgăraș Mountains. It offers breathtaking views, high-altitude lakes, and the chance to visit Bâlea Lake, a glacial lake perched at 2,034 metres above sea level.
Biertan Fortified Church
The Biertan Fortified Church, a UNESCO World Heritage Site, is a masterpiece of mediaeval architecture. Its impressive fortifications and the intricately carved door of the sacristy are highlights of a visit to this charming village.
The Painted Monasteries of Northern Moldova
The Painted Monasteries of Northern Moldova are a testament to Romania's rich religious heritage and artistic talent. Admire the frescoes that adorn the exterior walls of these monasteries, with Voroneț Monastery being one of the most famous.
The Turda Salt Mine
Descend into the depths of the Turda Salt Mine, an underground wonderland that has been transformed into an otherworldly attraction. Explore the salt chambers, take a boat ride on the underground lake, and enjoy the unique ambiance of this subterranean site.
Maramureș Wooden Churches
Maramureș, in northern Romania, is known for its traditional wooden churches. These churches, with their tall spires and intricate wooden carvings, are a testament to the region's craftsmanship and cultural heritage.
Conclusion: Embrace Romania's Diversity
Romania is a country that surprises and enchants at every turn. From the fairytale landscapes of Transylvania to the vibrant cities, there's a wealth of experiences waiting to be discovered. Whether you opt for city breaks in Romania or embark on a road trip adventure with van rental, you'll find that Romania's charm lies in its diversity. So, pack your bags, set your itinerary, and prepare for a journey that will lead you through Eastern European charm and the wonders of Romania.