Are you counting down the days until summer vacation? This is an exciting time of year when many individuals look forward to taking a break from work, spending quality time with family and friends, or simply exploring new destinations. Whether your plans involve a beach holiday or an adventurous city trip, effective planning is crucial for ensuring that your summer vacation runs smoothly. To help you get ready for this well-deserved break from everyday life, we have put together this comprehensive guide that outlines all the steps necessary for preparing a successful summer vacation. From researching possible destinations to making sure that important documents are in order, our guide provides practical tips for tackling even the most complex stages of travel preparation with ease. So read on to start planning your dream holiday today!
Research Your Destination to Know the Best Time of Year to Visit
Planning a trip to a new destination is always exciting but it is important to do some research beforehand to ensure a smooth and enjoyable experience. One key factor to look into is the best time of year to visit. Whether you want to avoid crowds, enjoy outdoor activities, or find the best deals on travel and accommodations, knowing the right time to go can make a big difference. Equally important is to get an idea of the available activities and attractions in the area. Will you be hiking in the mountains, taking in the local culture, or enjoying a beach holiday? Make sure to check out all the options available to make the most of your trip. Finally, cost is a major consideration for many travelers. Whether you're on a budget or looking to splurge, research the best deals on flights, hotels, and other expenses to make your trip affordable and enjoyable. With a little preparation and some research, you can create a memorable and stress-free travel experience.
Book Flights and Hotels in Advance for the Best Deals
Traveling can be a thrilling experience, but it often comes at a high cost. Luckily, booking flights and hotels in advance can save you a great deal of money. By planning, you can compare prices from multiple sources and take advantage of early bird deals. Plus, you'll have a wider selection of flights and accommodations to choose from, giving you more flexibility to customize your travel plans according to your preferences. Not only does booking your next vacation in advance benefit your wallet, but it also gives you peace of mind knowing that everything is taken care of before your trip even begins. So, why wait? Start planning your next adventure now and score some amazing deals with early booking.
Create an Itinerary Based
Planning a trip can be both exciting and overwhelming, but taking the time to research and create an itinerary can make all the difference in making sure you get the most out of your time and budget. Once you have found the best flights and hotel room, you can create a schedule that maximizes your time at each location, while also staying within your financial constraints. Whether you're looking to experience the local culture or visit popular tourist attractions, having an itinerary in place can help you stay organized and ensure that you don't miss out on anything important to you. With a little bit of planning and preparation, you can create a memorable trip that exceeds all your expectations.
Pack Light – Bring Only What is Necessary
When embarking on an adventure, the excitement of the unknown can lead us to overpack. It's important to resist the urge to bring everything and the kitchen sink, and instead, pack light with only the essentials. Not only will this make navigating your travels much easier, but it also helps to free up your mind from unnecessary clutter. It can be liberating to simplify your belongings and focus on the experiences ahead.  If you are yet to go shopping for your holiday wardrobe, make sure to consider what season you are traveling in. If it is summertime, ladies may want to invest in some stylish and comfortable women swimming suits so they can enjoy the beach in style, and a  nice dress or two. Men on the other hand might want to purchase some light and airy shorts, tank tops, and a few button-down shirts for the evening. Just keep it simple, and enjoy the journey.
Make Sure Your Documents are Up-to-Date – passport, ID cards, visa requirements, etc.
As exciting as it is to plan a trip, there are a few tedious tasks that need to be taken care of before you can hop on a plane and head to your destination. One of the most crucial things to check off your list is making sure all your travel documents are up-to-date. This includes your passport, ID cards, visa requirements, and any other necessary paperwork. Neglecting to do so could potentially ruin your travel plans and put a damper on your entire trip. So, take a few minutes to double-check that everything is current and valid, and then you can go ahead and fully embrace the excitement of your upcoming adventure.
Invest in Travel Insurance to Protect Against any Unexpected Mishaps That May Occur
Traveling is an exciting and enriching adventure, but it's important to make sure that you're prepared for any unexpected events that might occur along the way. Investing in travel insurance can provide you with the peace of mind you need to fully enjoy your trip without worrying about what might happen if something goes wrong. Whether you need coverage for unforeseen medical emergencies, canceled flights, lost luggage, or even a missed connection, travel insurance is a smart and practical way to protect yourself against any unexpected mishaps that might come your way. Don't let an unexpected incident ruin your trip – invest in travel insurance before you depart, so you can sit back, relax, and enjoy the journey with the knowledge that you're prepared for anything.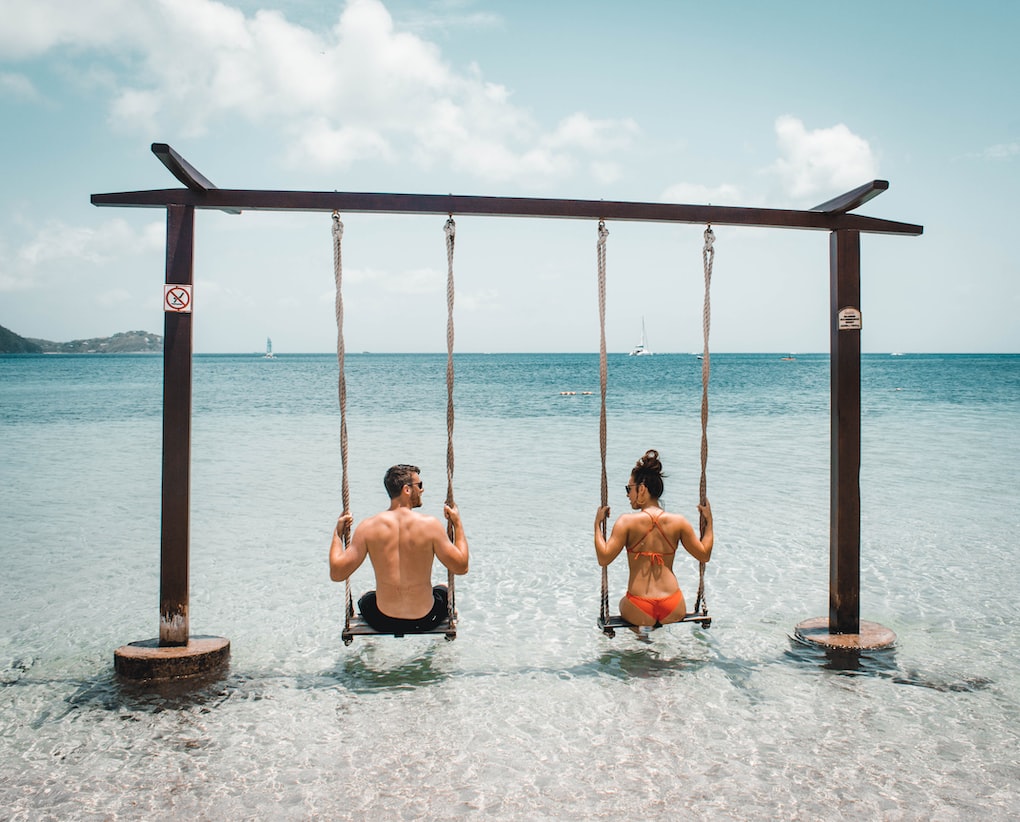 Making the most of your summer vacation is all about planning and being prepared. By utilizing this comprehensive guide to prepare for your trip, you will be sure to make the most of a memorable and enjoyable experience. Giving yourself plenty of time before departing allows you to research your destination, book flights and accommodations well in advance, create an itinerary to maximize your budget and time, pack light (but efficiently), have your documents up-to-date, and even invest in travel insurance for extra peace of mind. Planning can be tedious but these steps will ensure that you make the most out of your summer vacation – enjoy!