When it comes to campervan rental new zealand travelling, the North Island is a legendary destiny bringing in thousands of road trippers each year. Not only does this region contain Wellington and Auckland but it encompasses some of the most stunning spreads of countryside you will ever travel through. Miles of undeveloped coastline stretches of volcanic fields, and acres of lush forests wait.
Due to the plethora of outdoor areas and hiking opportunities, the North Island is a great place to bring your dog. One of the beneficial aspects of campervan travel is the ability to travel with your pet. But what if you wish to bed down for the night with a real roof over your head? Fortunately for you, there are a number of hostels across the North Island that are pet friendly, so if you and your furry companion would like to spend a night outside the confines of your camper, then plan on making stops in these hostels.
Himatangi Beach Holiday Park
Located right in the heart of Manawatu, this pet friendly park is right on Humatangi Beach, so you and your dog can enjoy some long walks on one of the most gorgeous stretches of sand in the world. This park is fine for campervans of any size and you can even pitch a tent for a long stay. The amenities are great as well, with an events room and more right in the park.
Island View Holiday Park
With its prime Opotiki location, Island View features panoramic views of White Island and the Pacific Ocean beyond. The swimming here is extraordinary, not to mention all types of water sports, fishing, and diving. This truly is a tropical paradise, and pets are absolutely allowed. You won't find a more festive and colorful setting than at Island View, so make sure to keep this one at the top of your pet friendly list.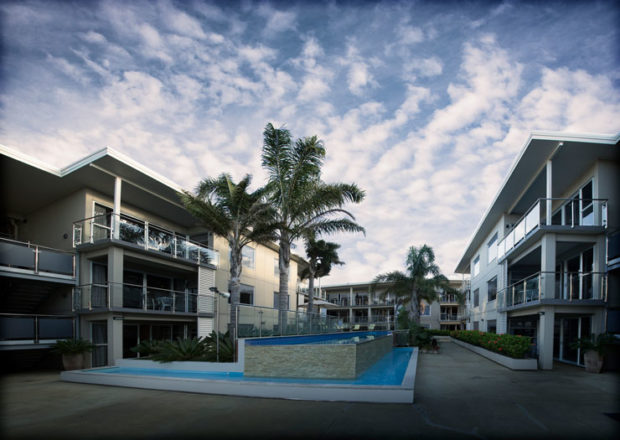 Edgewater Palms Ramada
If you're traveling through the Bay Of Islands with your pet in tow, then you should definitely check out the Edgewater Palms. The famous beaches of this area run right up to the front lawn of this hotel, and the expanse of the South Pacific Ocean stretches for miles in the distance. The sunsets here are phenomenal, and for the early risers the dawns are a sight to behold. The facilities here are excellent and the rooms clean and comfortable. And yes, dogs are fully welcomed.
Russell-Orongo Bay Holiday Park
Right in the heart of the Bay of Islands lies Russell-Orongo Bay Holiday Park. This award-winning park offers many different pet friendly setups, from whole houses to cabins, and offers stunning views and amazing activities within arm's reach. The park is known to be affordable and offers bike rentals for long rides along the ocean. You can pull your campervan hire New Zealand right up to the camp and enjoy your stay. Swimming, hiking, and more are available on the grounds, or you could just kick back and enjoy the tropical environment, stunning views, and great amenities. Your pet will be fully satisfied as well since the park is entirely pet friendly.
Wairoro Park
When you're looking for a pet friendly Bay Of Islands hideaway that will give you direct access to all of the wondrous sights and activities the area is famous for, then check out Wairoro Park for the perfect experience. Here you and your pet can head out on bush walks in a natural tropical habitat, enjoy luxurious accommodations and take advantage of affordable rates. The range of cabins and homes here is wide ranging and terrific, with each model offering top comfort. Dogs don't even have to be on a leash while roaming the grounds, so this is definitely the definition of pet friendly.
Waitangi River Holiday Park
Right on the banks of the Waitangi River you will find this terrific holiday park that puts you right in the heart of the action in the Te Tii Bay region. The location puts you within walking distance of Paihia Village and just a quick treip by ferry to Russel. The cabins and houses are located on the edge of the beautiful Waitangi River as well, so you have the best of both worlds at this park. Your dog will love it too since pets are officially allowed at the park. You and your dog or dogs will love long walks along the river and some side trips to the Bay of Islands as well.
There are many pet friendly options for travellers on New Zealand's North Island. This tropical paradise is the perfect place to be enjoyed with an animal companion. You will love the views and the activities while your pet will take advantage of the long walks and fresh air. Anyone on a campervan hire New Zealand journey should definitely look into these great pet friendly options on the North Island.