If you want to discover what are the pants trends that are going to be worn this 2022 season, keep reading because our Shoppers have prepared a list with the 6 pants that cannot be missing in your wardrobe. Take note!
Pants are an essential item of any wardrobe. Surely you have more than one that has become a basis of your looks. And no wonder. This garment is very comfortable, timeless, and very versatile when creating combinations. But fashions change and it's time to renew your pants for this spring-summer 2022.
The pants that will be trending this season
Each season different pants become fashionable. Over the years we have seen how the closets were filled with skinny pants, high-waisted pants, low-waisted pants, flared jeans … This season we will find everything from pants that come from the past to succeed again, to pants that will make you comfortable without giving up your style. Let's start!
Flare pants, in the purest 
style of the 70s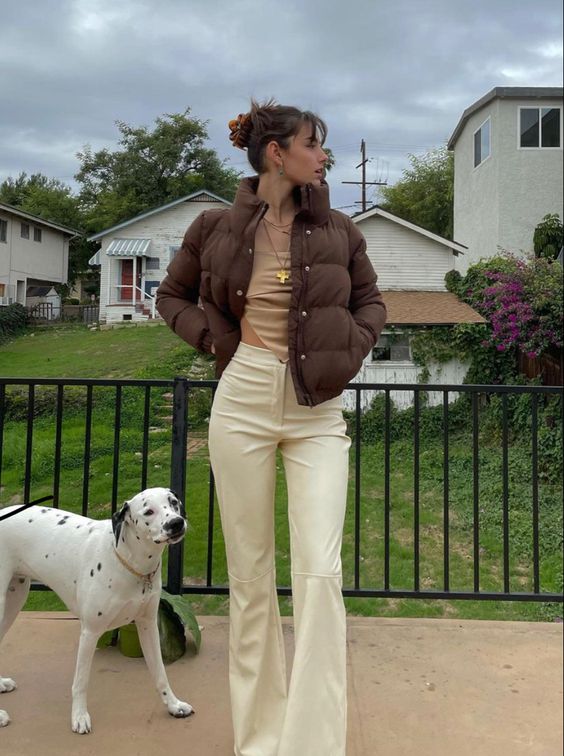 This year 2022 we return to the 70s recovering some garments, and one of them is the flared pants. These skinny jeans at the hip and flared from the knee will be a must-have that will fill your looks with style.
How to wear flared pants this spring
To stylize your figure, opt for the high-waisted version and combine them with high-heeled shoes in the color of jeans. You will wear a very casual look perfect for any city plan.
But if what you want is a more casual look, combine light-colored flared denim with a floral blouse, an oversize cardigan, and black ankle boots. And if you add a fedora-type hat, you will be impressive.
Low rise pants, go back to 
the 2000s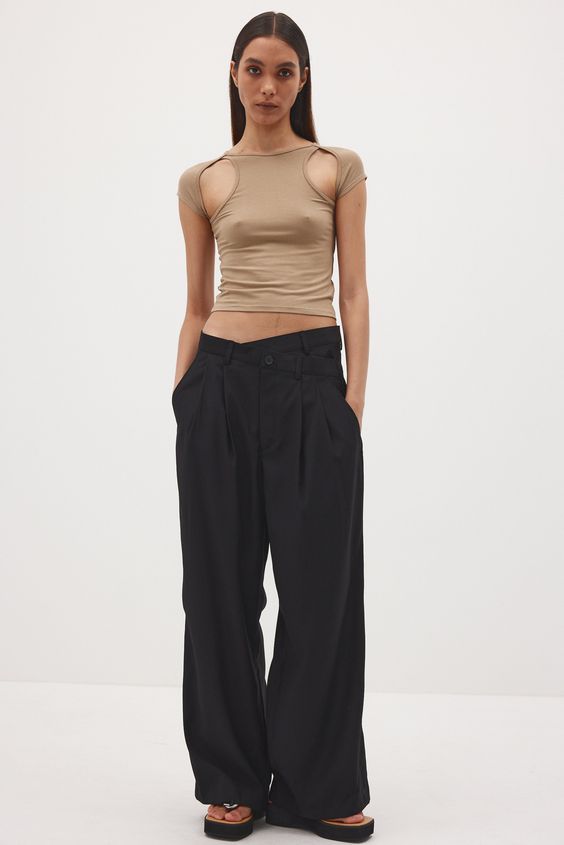 If you thought low-rise pants would never come back, the year 2022 is going to surprise you. Low-rise pants are going to star in all the shop windows. And we will not only see them in denim fabric but also in tailored style. Do you dare to give this trend another chance? We advise you not to let them escape if you want to give your looks a relaxed air.
The trend this season will be to wear low-rise pants with a crop top leaving the navel exposed. But if this seems too much for you, you can combine them with an oversized t-shirt and blazer. Add some leather effect ankle boots to add texture to the outfit and you will be perfect.
Stylize your figure with raw denim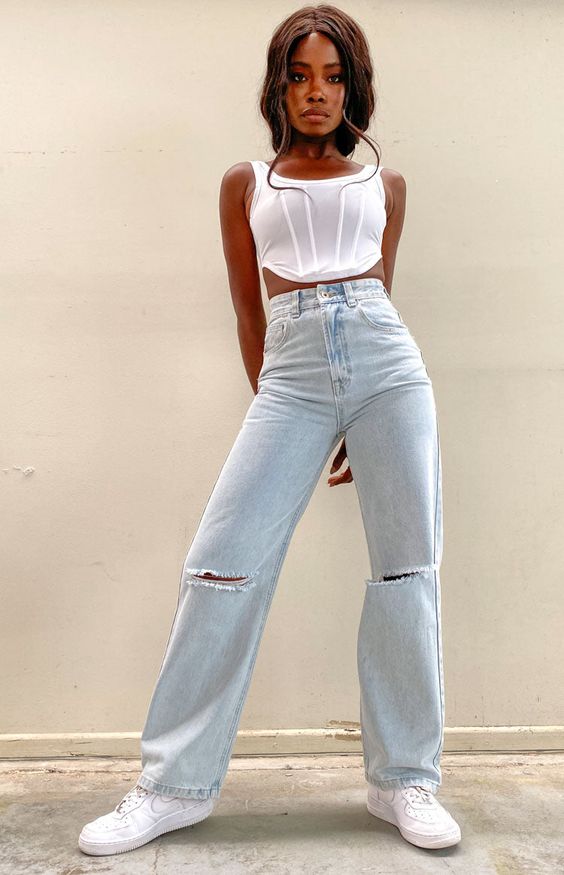 Raw denim is the jeans that have the purest fabric since they have not gone through dyeing processes. They have an indigo color and are stiffer than other denim.
How to wear raw denim this season
In this case, our Shoppers recommend that you opt for a total denim look in which you combine your raw jeans with a pale denim shirt. To give a little color to the outfit, add a fuchsia sweater and sneakers. You will achieve an ideal outfit to enjoy the weekend.
Tailored pants, an essential in your wardrobe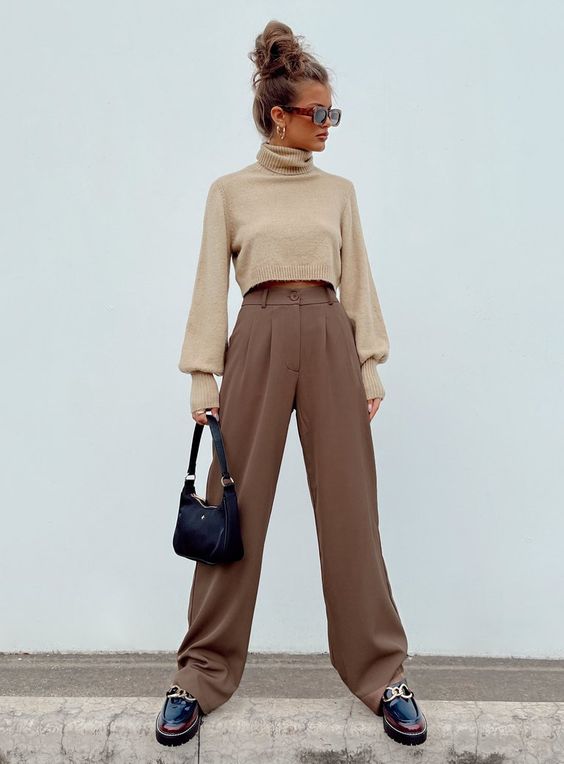 Brands have been able to reinvent tailored pants and adapt them to current trends to the point of turning them into an essential piece of the most casual looks. This season they are going to wear high-waisted ones with a flowing fall. They will look great on your silhouette, you'll see!
How to wear tailored pants this 2022
To give a spring touch to your style, combine them with a floral shirt and camel loafers. Give the final touch with a white sweater to give your face extra light.