These  one of a kind artworks are constructed from reclaimed local barn wood that is over 80 years old as well as natural salvaged branch pieces.
The remainder of the artwork consists of multiple premium species of wood including White Oak, White Ash, and Elm, cut into strips that are around 1/2 of an inch thick. Each piece is hand selected for its character and natural patina to enhance the beauty of your piece. The darker brown natural woods were those aged within a barn, while grey boards have been weathered outside.  All wood in these pieces has been heat treated for stabilization and to kill any organisms.
There are no faux finishes in the world that can duplicate the colors and textures that Mother Nature creates.
There is just something about wood that has been aged for over 80 years that produces the most unique array of colors and textures.
Reclaimed wood city scape wall art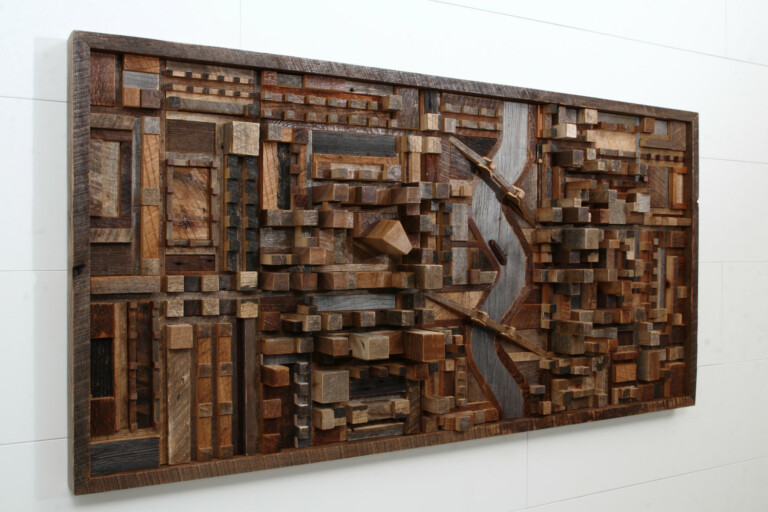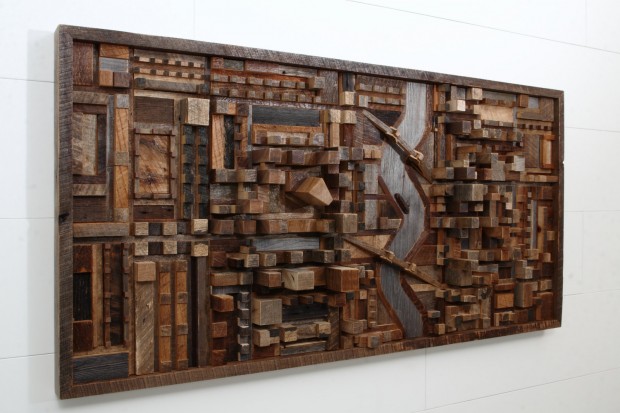 Reclaimed wood wall art made with reclaimed barnwood and real tree branches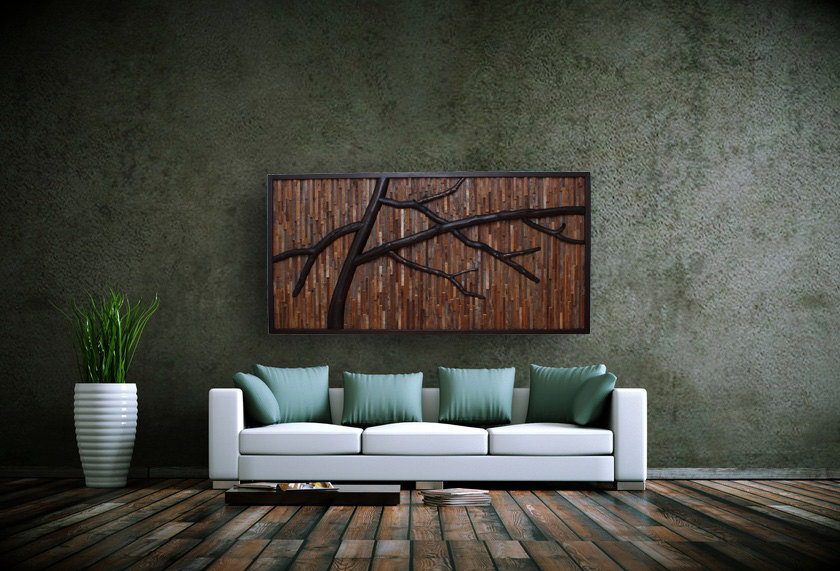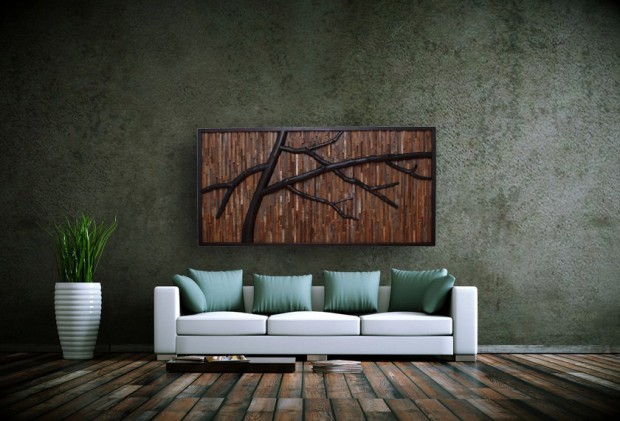 Reclaimed wood city scape wall art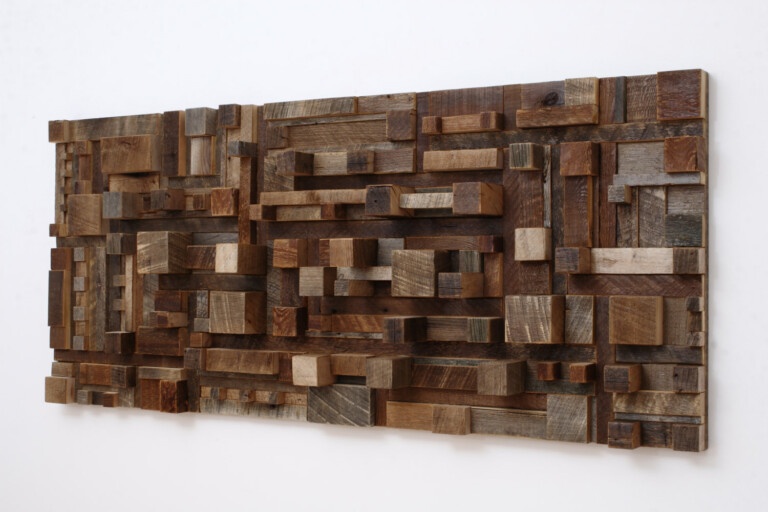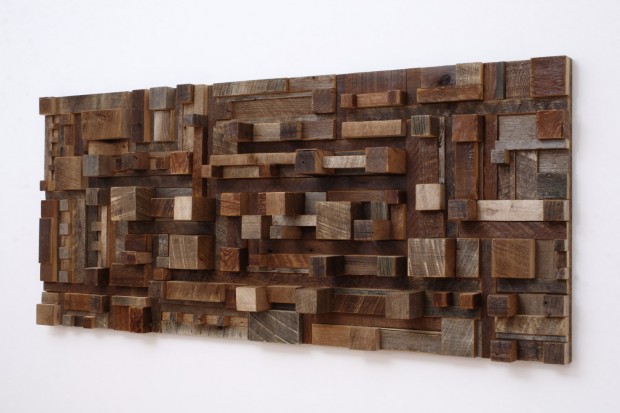 Wood wall sculpture made of old barnwood and natural steel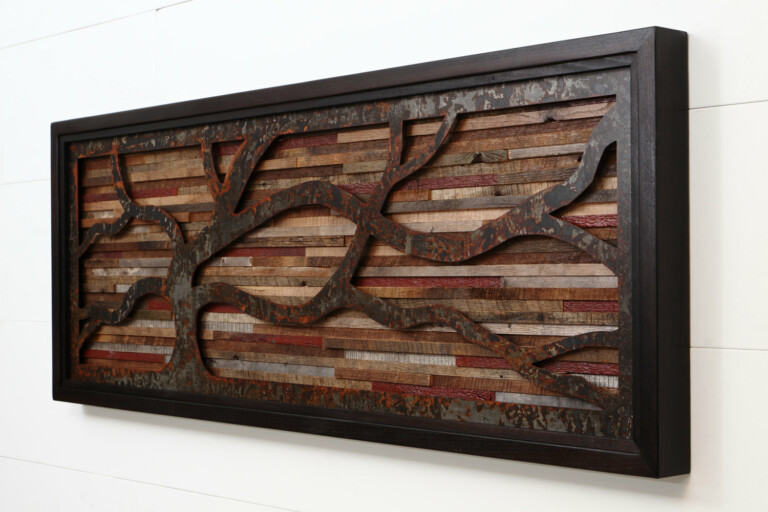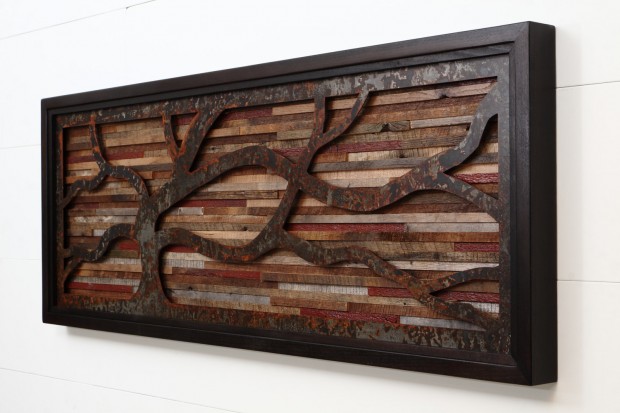 Reclaimed wood art coat rack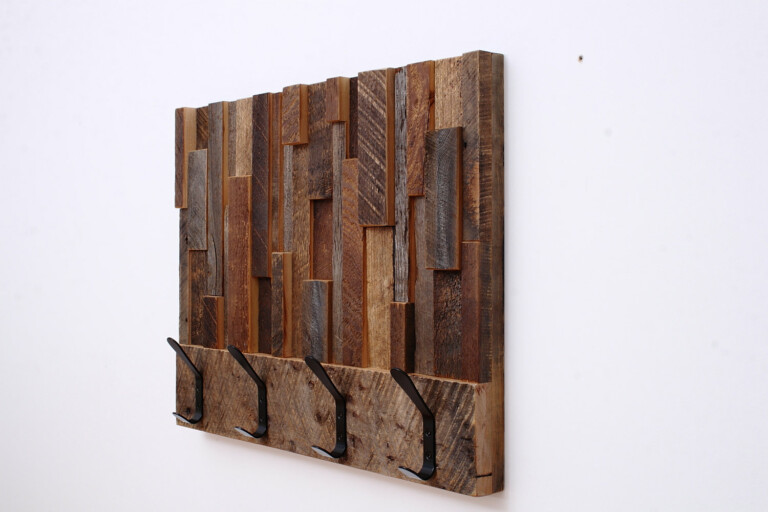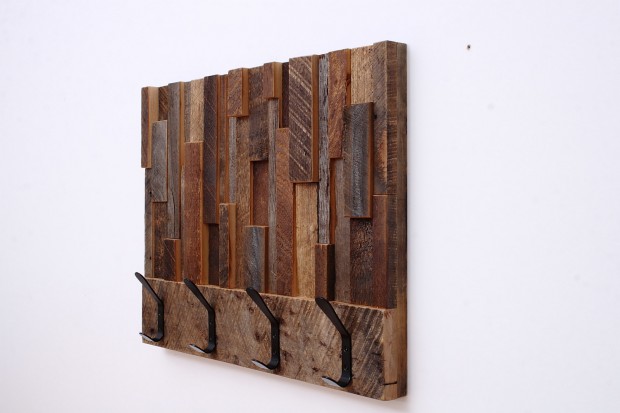 Reclaimed barnwood Mirror frame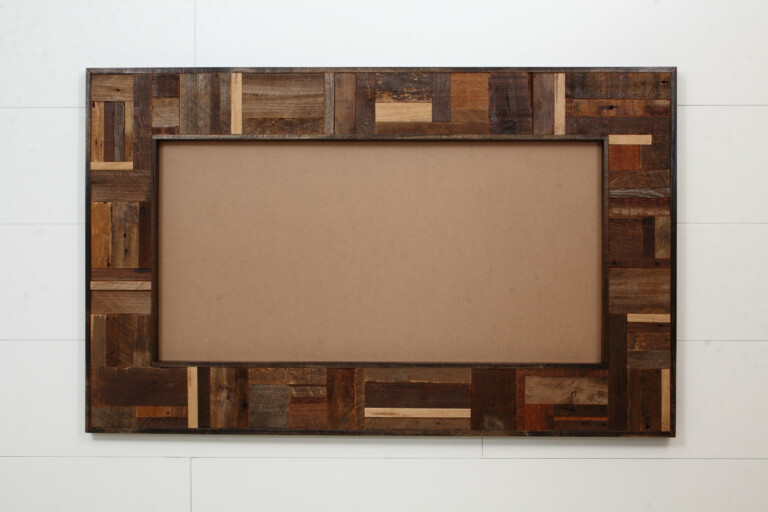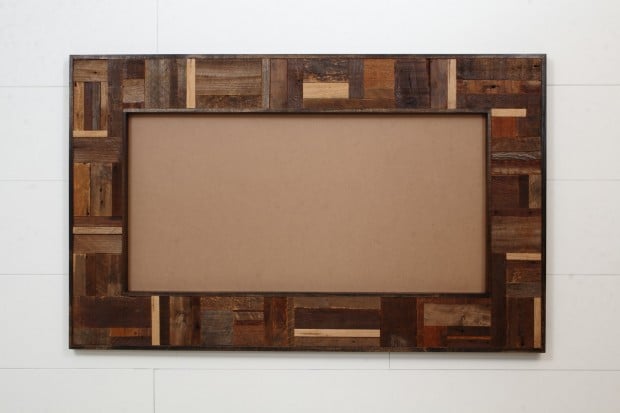 Sunburst mirror made of Barn wood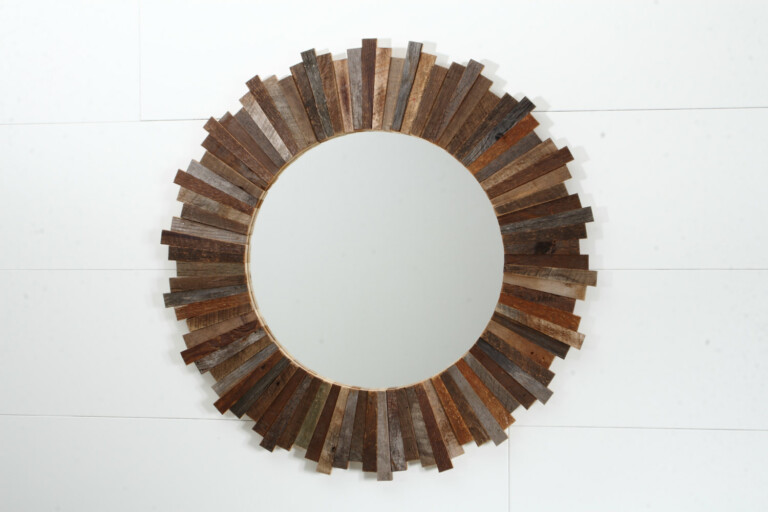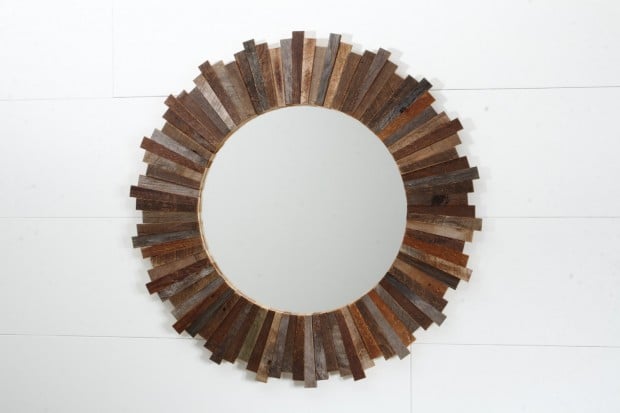 Sunburst mirror made of reclaimed wood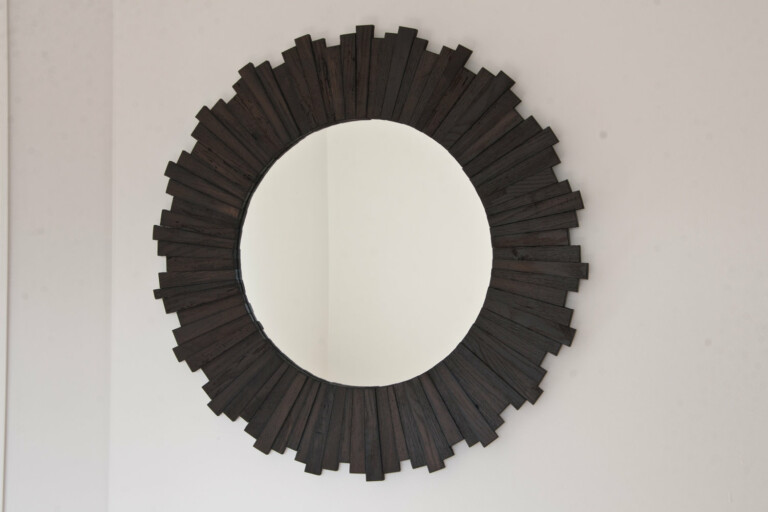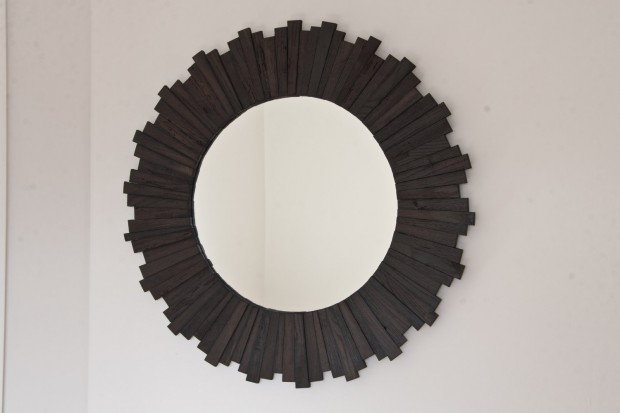 Reclaimed wood wall art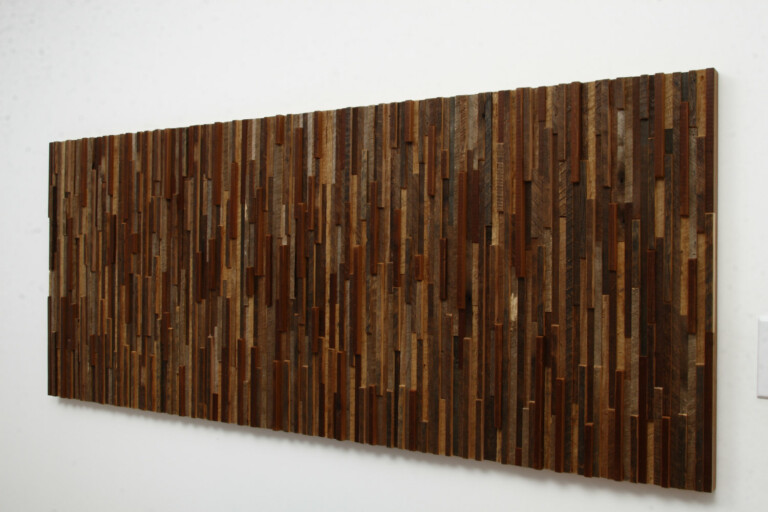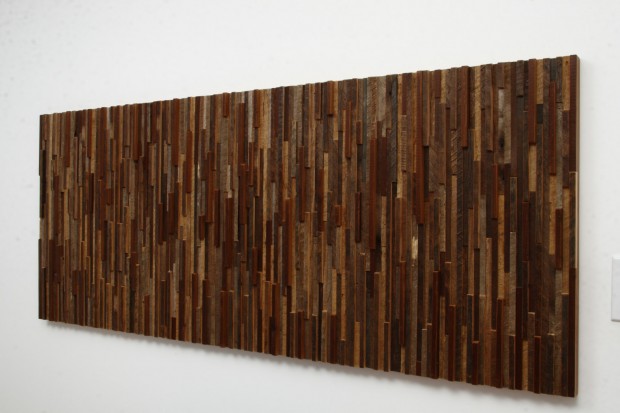 Reclaimed wood wall art made of barnwood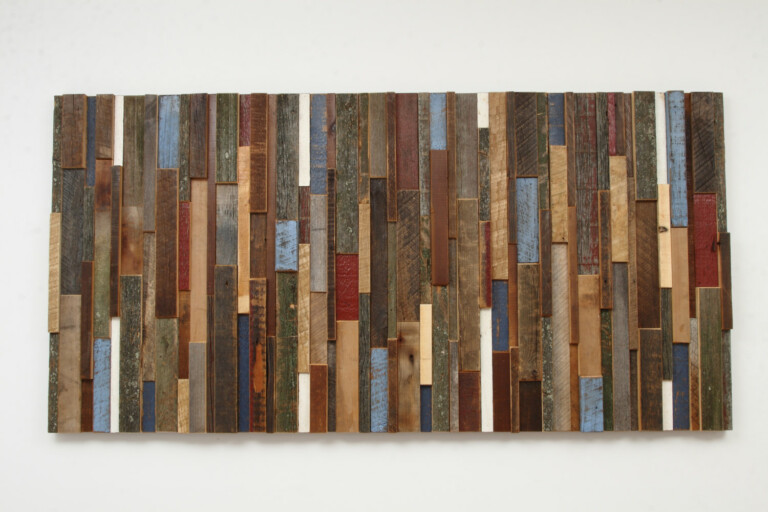 Reclaimed wood wall art shelf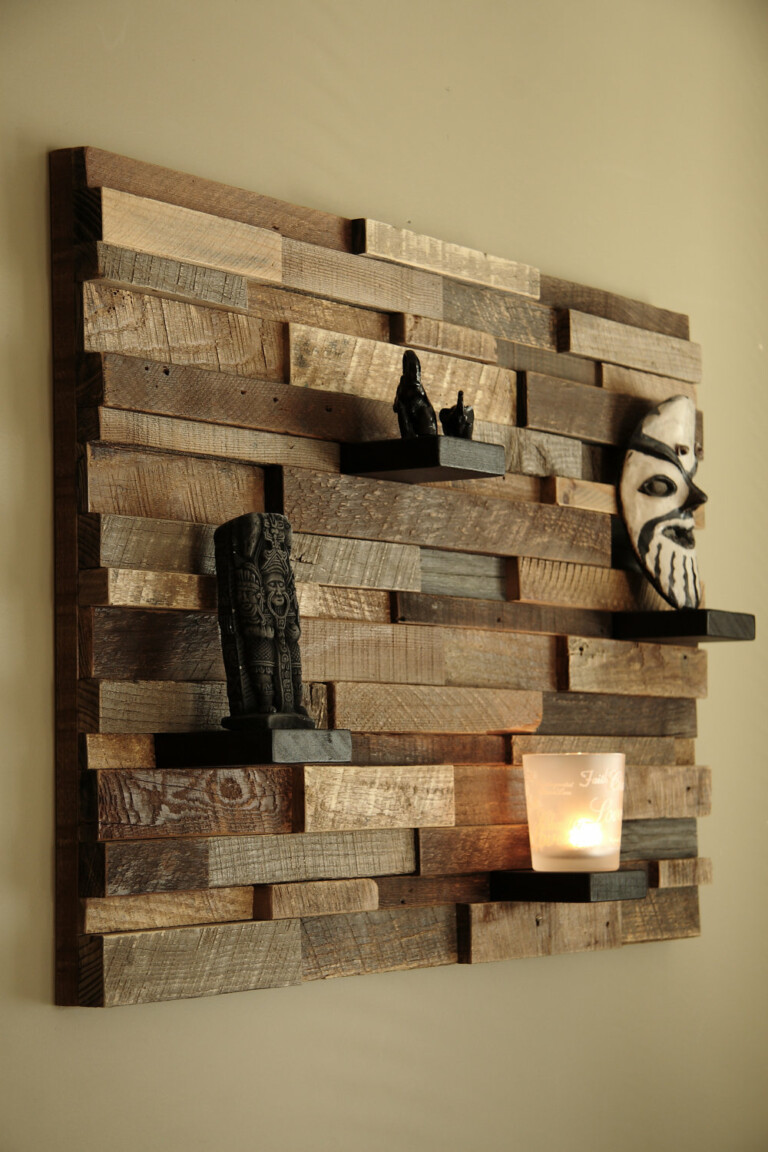 Reclaimed wood wall art Fiery Sunset Landscape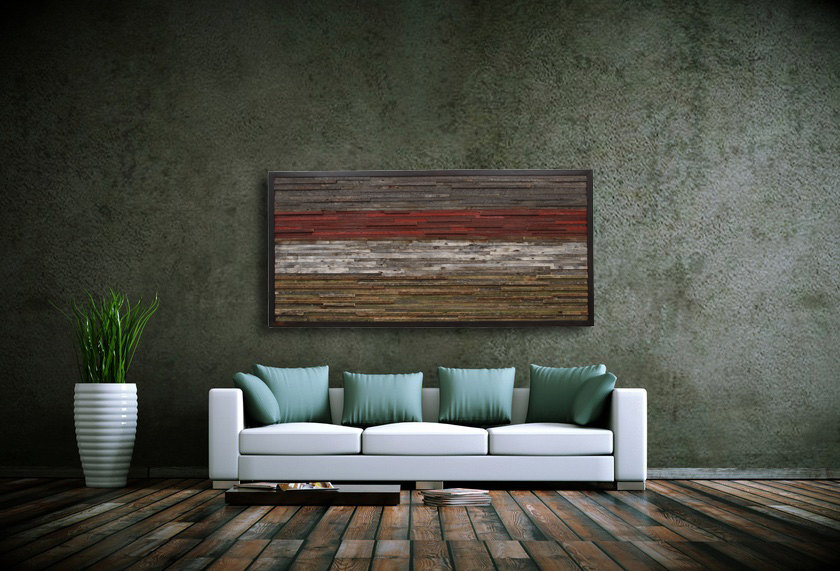 Reclaimed wood wall art
Reclaimed wood Mirror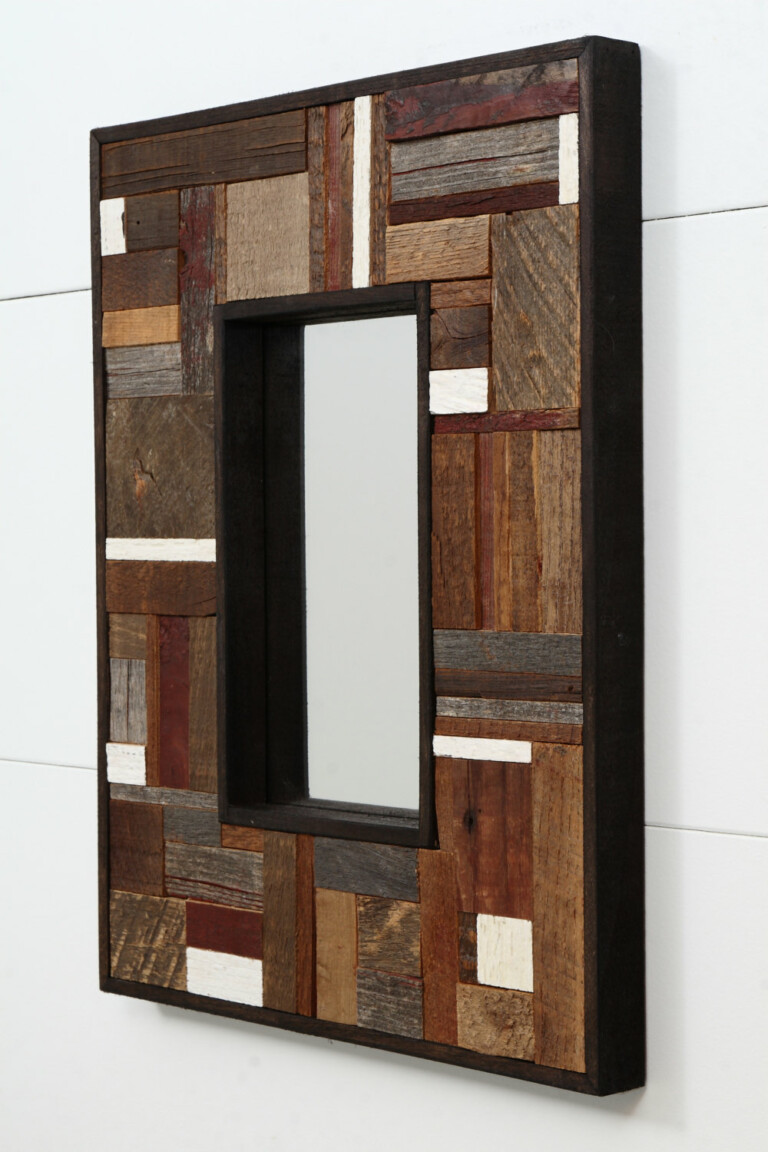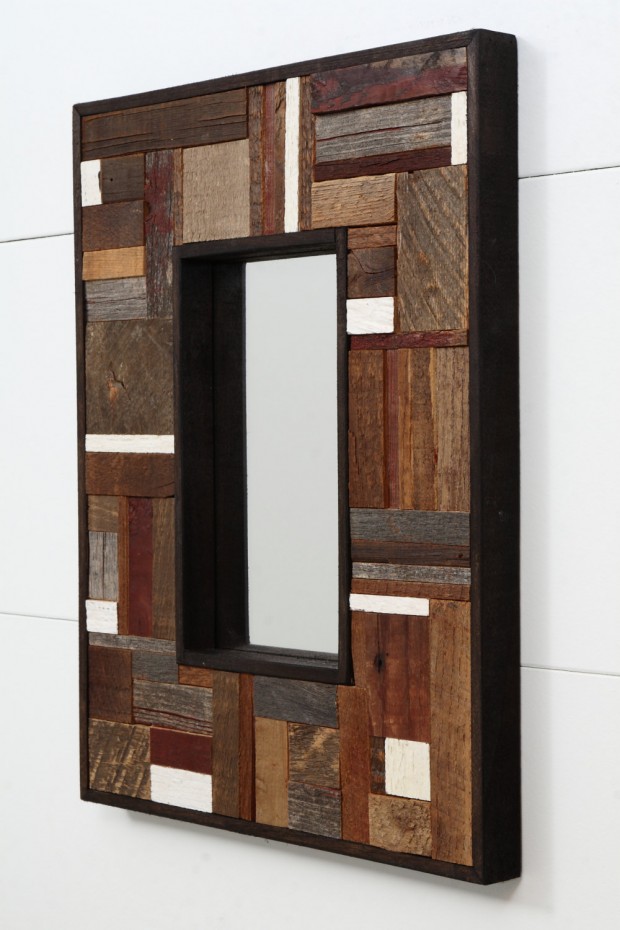 Reclaimed wood wall art made of barnwood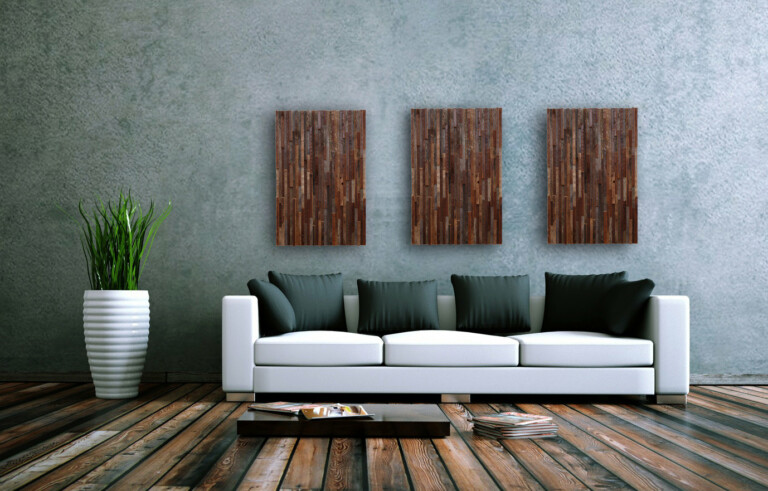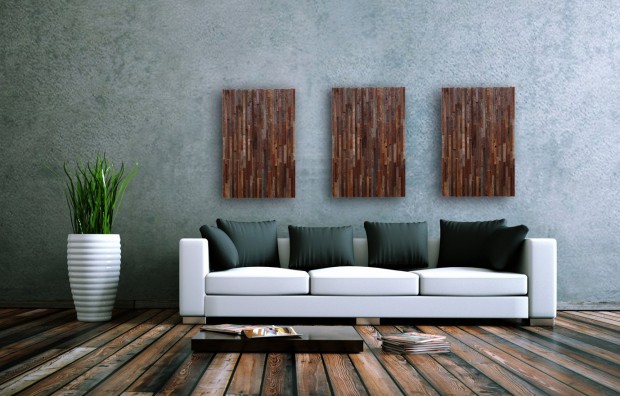 Reclaimed wood wall art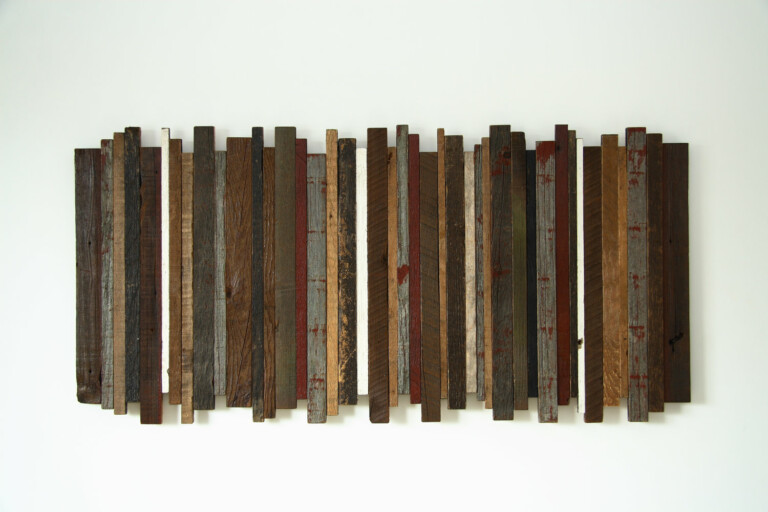 Reclaimed wood wall art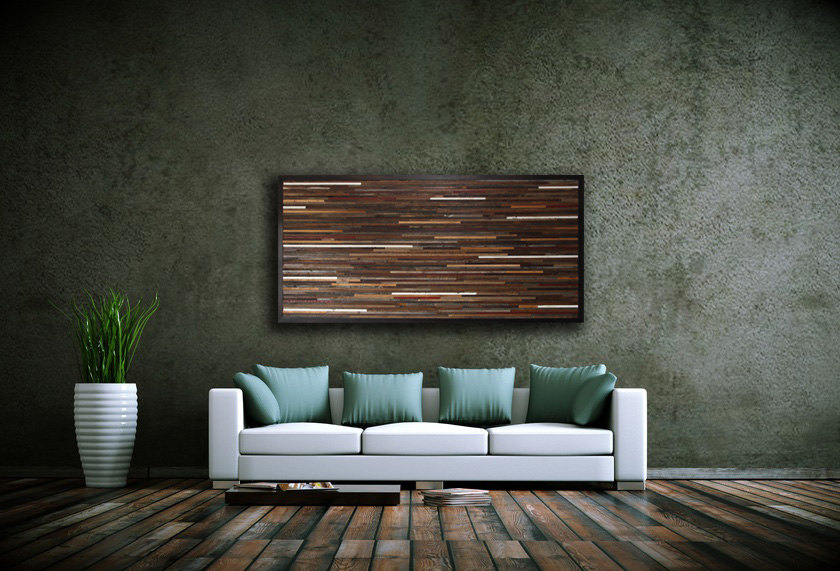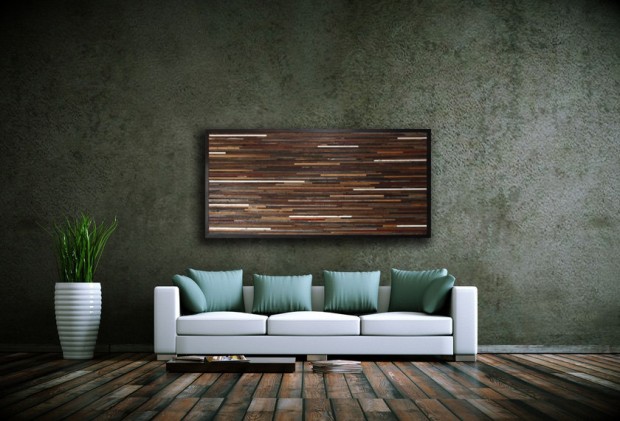 Sunburst mirror made of reclaimed wood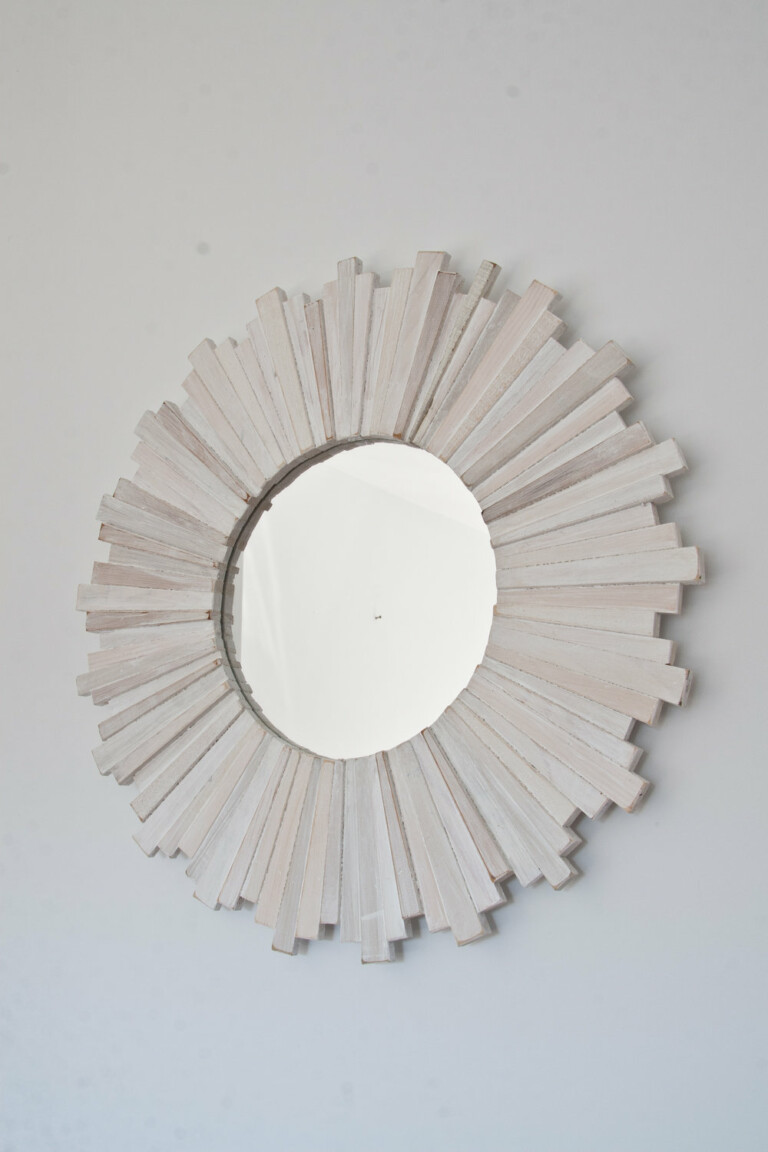 Wood wall art with wood shelves made of reclaimed barnwood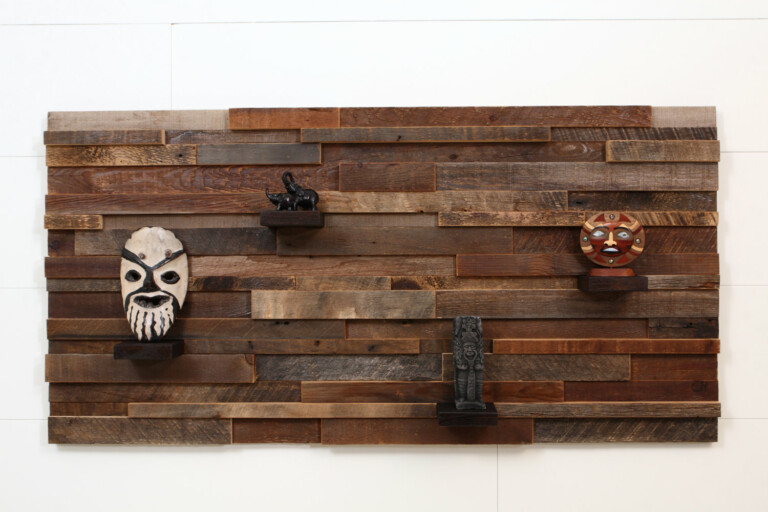 Artwork with 4 shelves made of reclaimed barnwood
Reclaimed wood wall art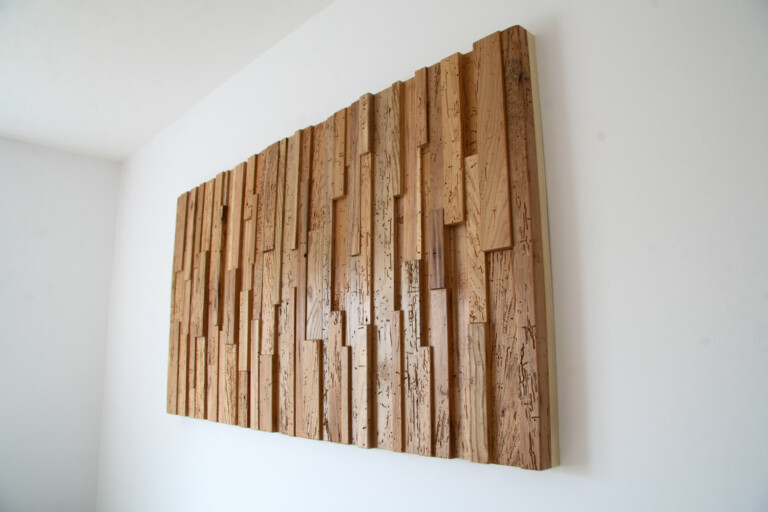 Reclaimed wood art coat rack