If you own an online store, then you need to leverage all the opportunities available if you want to convert more leads into sales. For example, if you have a Magento store, you can use the SEO Suite Ultimate Extension. It will assist in minimizing search optimization workload. Additionally, SEO Suite Ultimate Extension will significantly boost online visibility. This and other opportunities can increase your conversion and profit margins, making our online store more successful. While social media shopping will increase the number of consumers shopping from your store, automate check out will increase their loyalty and chatbots will boost the experience of the shoppers. Here is what five experts say are the online store opportunities for 2019.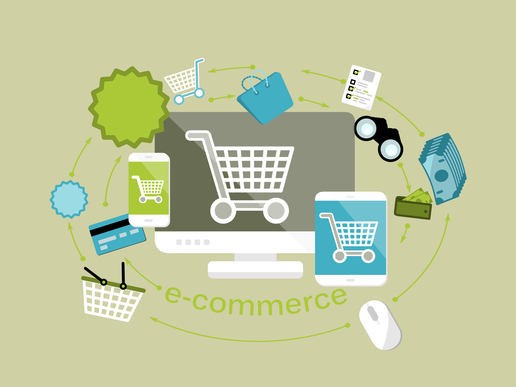 Automated Checkout
Mobile commerce use is rising through automated checkouts such as Apple Pay, Amazon Pay, and PayPal. Numerous online shopping sites have made it easier to order items online. Features such as Apple Pay allow iPhone users to key in their credit card data only once. This information is saved in their phone for later use when they are looking to shop. In case your Ecommerce Business employs Apple Pay, the user will need to click "OK" on their phone to complete the checkout process. Since the stress of entering payment data and having long checkouts has been removed, online shopping has become easier. When users see an appealing product on Instagram, they can click the link and use the automated payment process in less than five minutes. Through providing these features, firms are eradicating obstacles and enhancing the shopping experience.
Social Media Shopping
Mobile devices are being used for shopping through social media. Instagram and Facebook have exposed their users to e-commerce by making it easier for them to shop through their social media accounts. For instance, Instagram is offering a function that allows you to tag your direct product links in posts that feature price and product details. Additionally, companies are using social media to promote their products and brands. Hence, an Ecommerce Business that lacks an Instagram or Facebook account is behind. People spend hours looking through their social media accounts every day. Even when a brand fails to pay for promotions, their social media accounts act as efficient self-promotion tools.
Chatbots
Companies are now trying to replicate the typical in-store sales representative for people who are shopping online. Hence, chatbots are a significant resource for brands that want to make consumers feel physically assisted as they buy online. They are usually implemented to form immediate communication between a brand and a customer. Because online stores operate 24/7, clients can be shopping at any time during the day. Instead of having fulltime sales associates to attend to clients, companies are using chatbots to answer client questions almost immediately. There is a wide variety of chatbots that offer varying services. While some offer answers to questions, others make suggestions, assist with checkout, and assist in building outfits. According to research, 35 percent of customers want to see more brands using chatbots while 80 percent of companies will be using chatbots by 2020.
Augmented Reality
Augmented Reality is the use of technology to superimpose digital pictures and graphics into the current environment. The feature has been used for a long time in video games, and it is not being employed in online shopping. Furniture brands, such as Magnolia Market, have determined a way to utilize AR to assist clients to imagine how furniture can appear in their unique room. Through a smartphone app, clients can see Magnolia furniture via their camera in the room they are furnishing. This unique function increases the personalization of online shopping and allows clients to see how furniture will look like before purchase.
Personalization
Consumers like experiences that are personalized to their needs and tastes. Because few sales representatives can ensure that clients feel like their requirements are being met, the use of technology can ensure this happens to all consumers. There is a high number of brands that are curating present choices and getting items from numerous sources. These brands analyze the purchase history of users and provide products that a client is more likely to want while eliminating unnecessary excessive options. Personalization is being further enhanced through the use of machine learning and artificial intelligence. Brands such as Facenote, a platform that offers customer identification through facial recognition, are attempting to increase the comfort of consumers as they shop. The company employs advanced technology to assist in building a robust sense of loyalty between brands and customers. Through recognition of consumers' faces via a webcam, the whole shopping experience can be personalized to match the past purchases and needs of consumers.
Cryptocurrency Payments
In recent times, Amazon is looking to accept cryptocurrency as a method of payment. This could disrupt the whole world of ecommerce. Many blockchain projects aim to offer peer-to-peer commerce via a special token. But it takes a massive company to set a new standard in the industry.
Conclusion
Whether it is the use of social media shopping, personalization, or any other opportunity on this list, you are sure to improve the shopping experience of your customers. Customers want everything to be made easier for them, including easier modes of payments and a shorter checkout process. Through these online store opportunities, you are sure to have more clients shopping with you more consistently. Hence, you will grow your online business by offering better services to your customers.