What is the aesthetic style?
Fashion evolves and, this season, there is a trend that has not gone unnoticed: the 'aesthetic' style. The basis of this new movement refers to everything aesthetic, the nature of beauty, art, and the taste for everything that is beautiful insight.
The aesthetic style arose from a movement on Tumblr, where grunge, gothic, and sports styles began to be mixed with the aesthetics of the 80s and 90s. Do you want to know more about it?
How is aesthetic fashion?
Aesthetic fashion is wide and, within it, we can find different sub-styles. However, there are garments that you cannot miss if you want to incorporate into your wardrobe. We reveal what they are so you can get an aesthetic look:
For the upper part, checkered shirts, oversized t-shirts and sweatshirts, lingerie tops, and bandeau-style crop tops are a must.
For the bottom, joggers, plaid skirts, wide legs, and cycling pants must be present.
In terms of footwear and accessories, the Dr. Martens-type boots, the Nike Air Force-type trainers and a baguette bag are very typical.
Aesthetic style types
There are different types of styles within the aesthetic movement, these are the most important:
The aesthetic Art Hoe style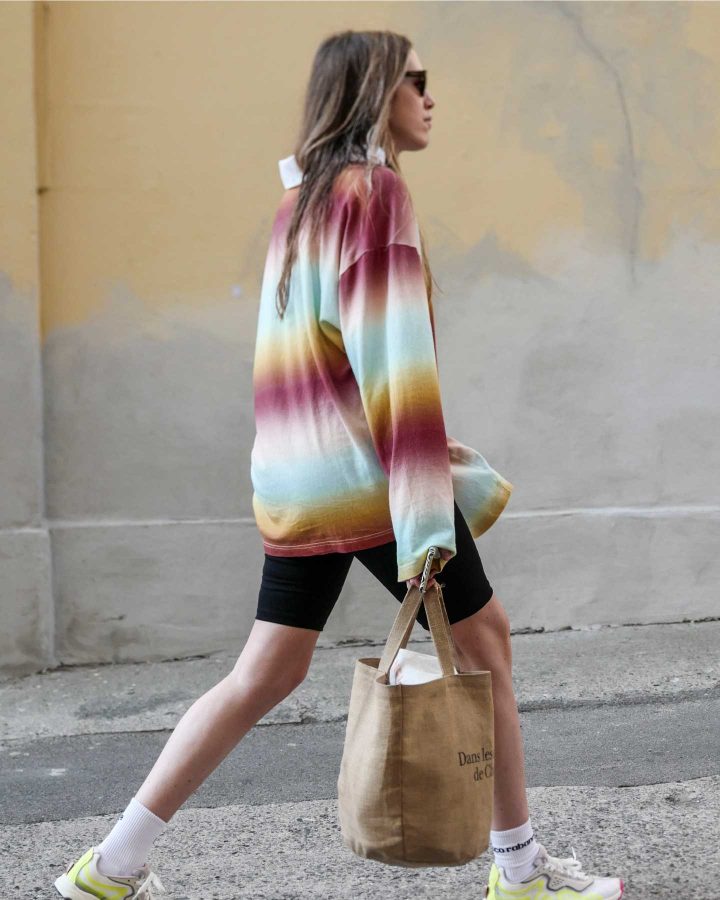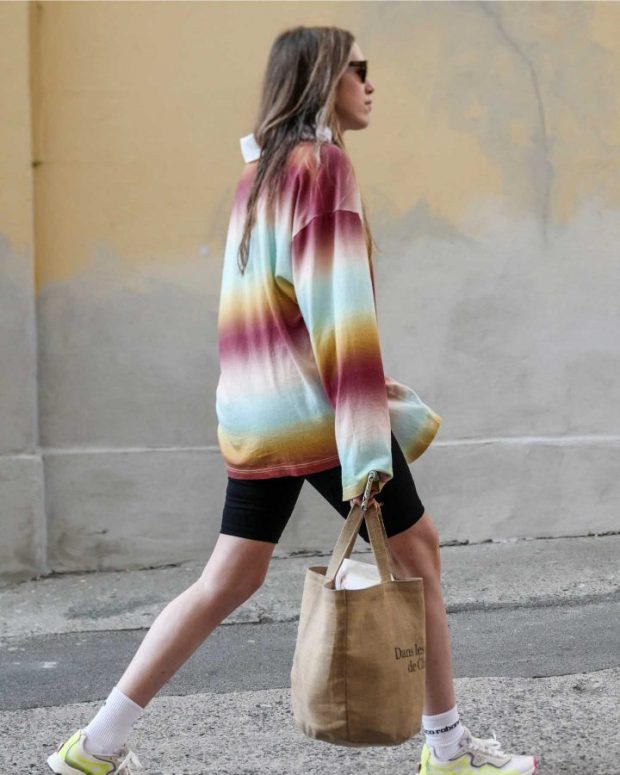 The Art Hoe aesthetic is based on the love for art, the connection with nature, painting, and flowers. The Art Hoe celebrates diversity and is perfect for lovers of art and creativity.
In the Art Hoe basic colors are mixed with more intense tones. The tie-dye print is one of those chosen to champion this trend. Other very Art Hoe garments? Sneakers and cycling tights.
The aesthetic vintage style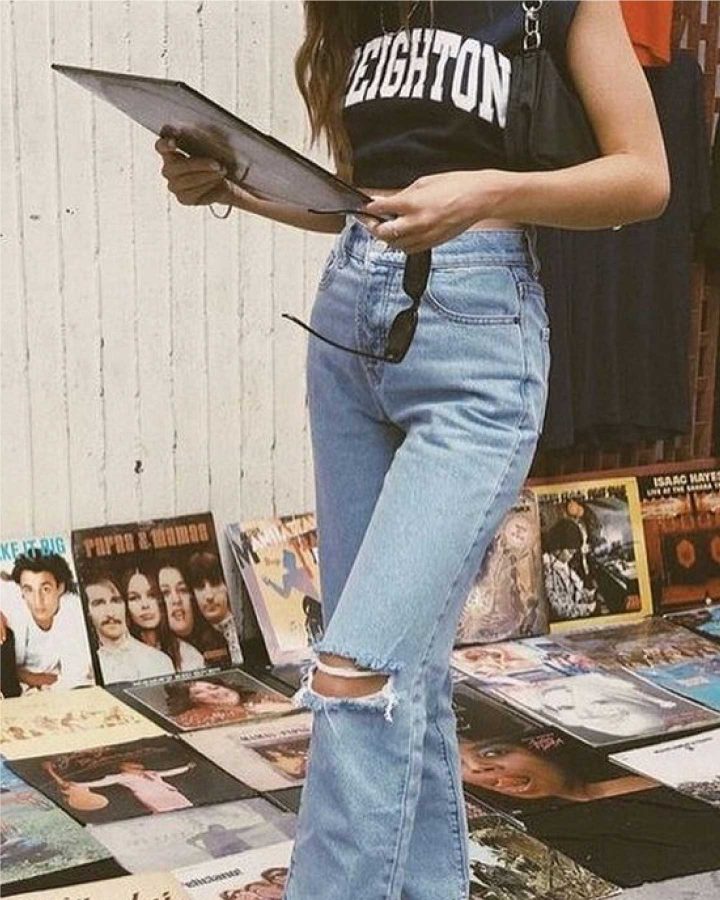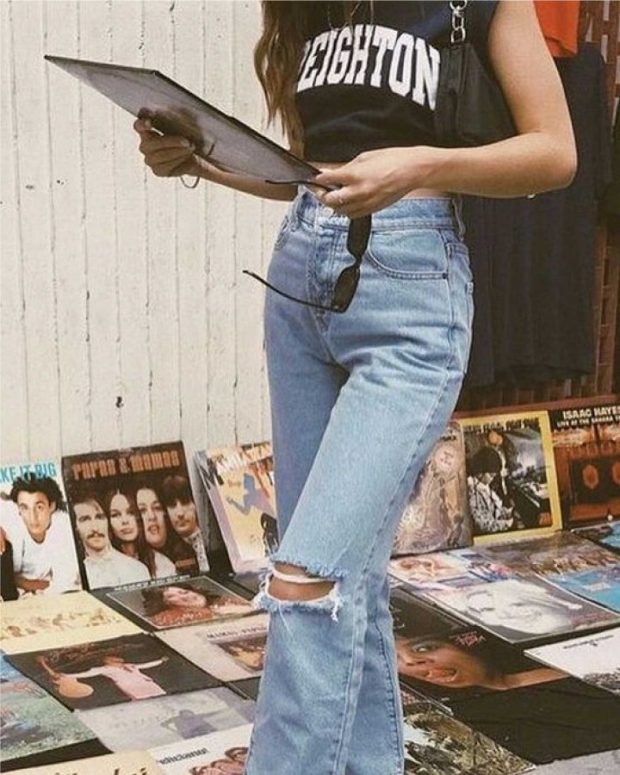 This style reflects the love for fashion from the past, especially from the 70s to the 90s. Key items include boyfriend pants, denim skirts, turtleneck tops, and message tees. For a vintage look, we recommend you combine a T-shirt with a message (the bigger the better, so you can read it), boyfriend jeans in medium denim, a black short-handled or baguette-style bag, and converse.
The aesthetic grunge style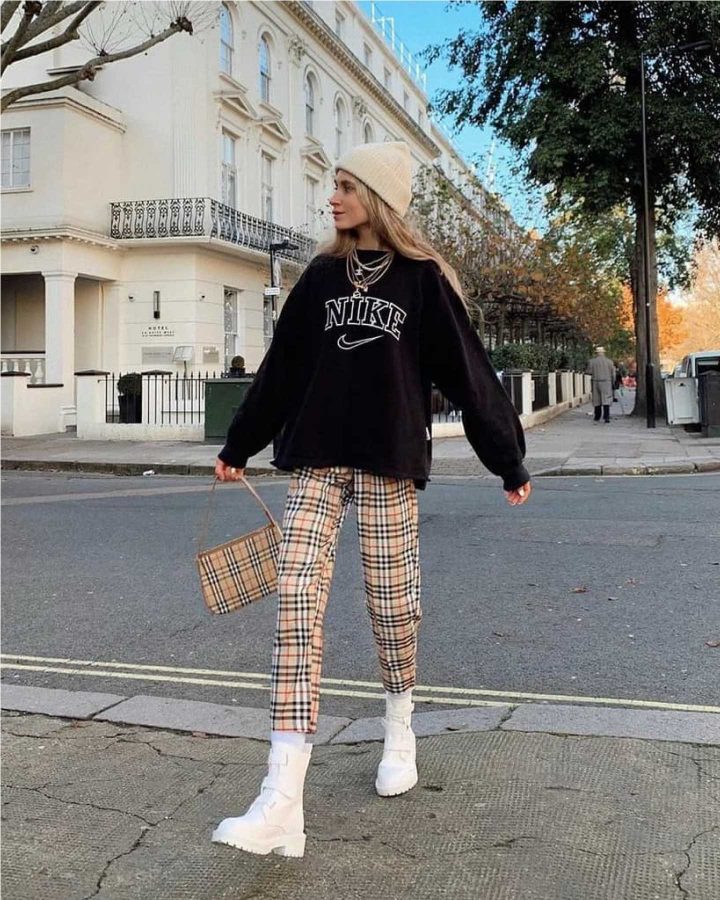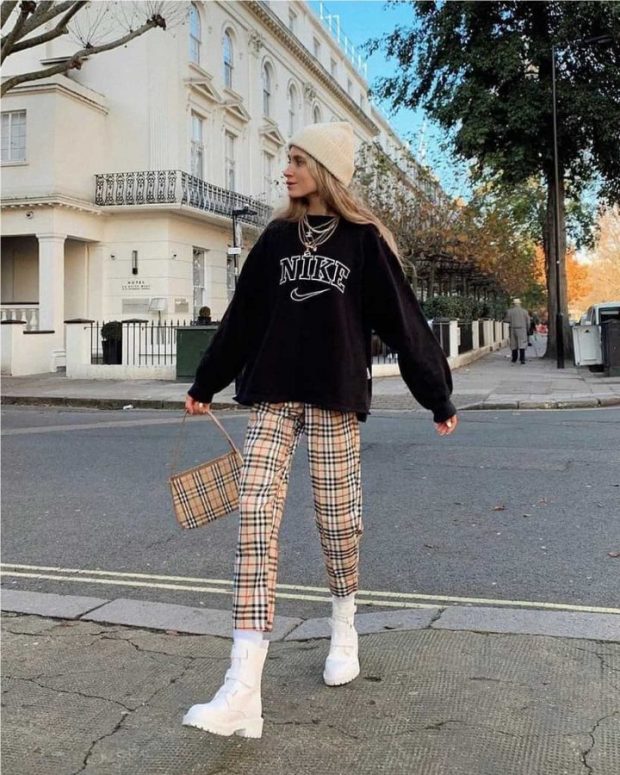 Grunge is a somewhat darker and more avant-garde style than the rest that dates back to the 90s. The checkered pattern, fishnet stockings, chains, and military-style boots are the garments that are most used. When it comes to colors, cool tones like gray or white are essential for a grunge look.
The aesthetic space style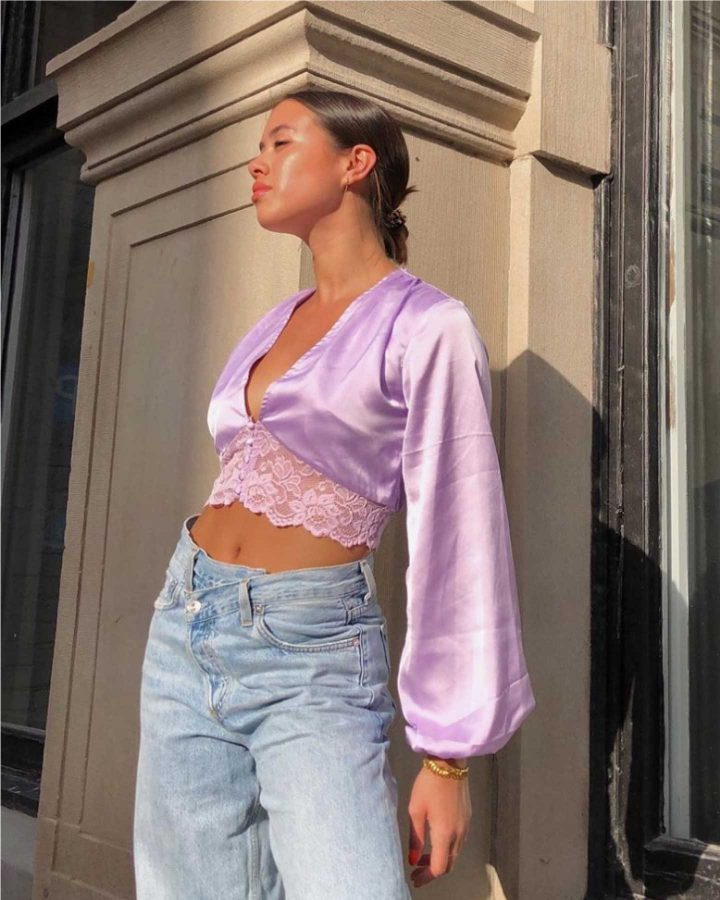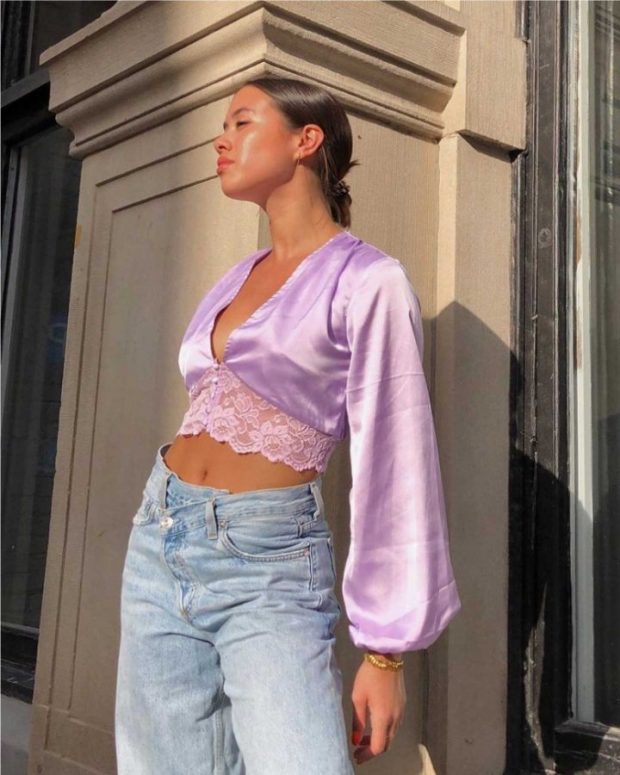 Space, stars, and their mysteries guide the aesthetic space style. Constellation prints and drawings, NASA t-shirts, and, without a doubt, shiny garments such as satin, metallic tones, and accessories with gold details are very typical.
Get a satin top and wear it with paper bag-style jeans that add a more informal point to the look. Add a handbag and trainers, and you will get an ideal outfit to wear both in more formal and informal contexts.
The aesthetic minimal style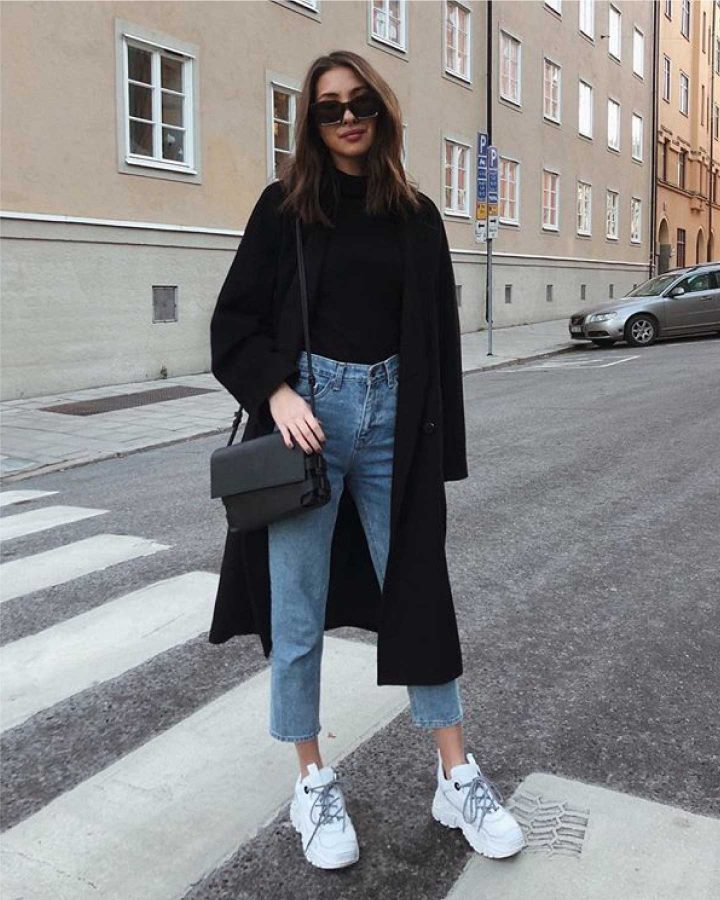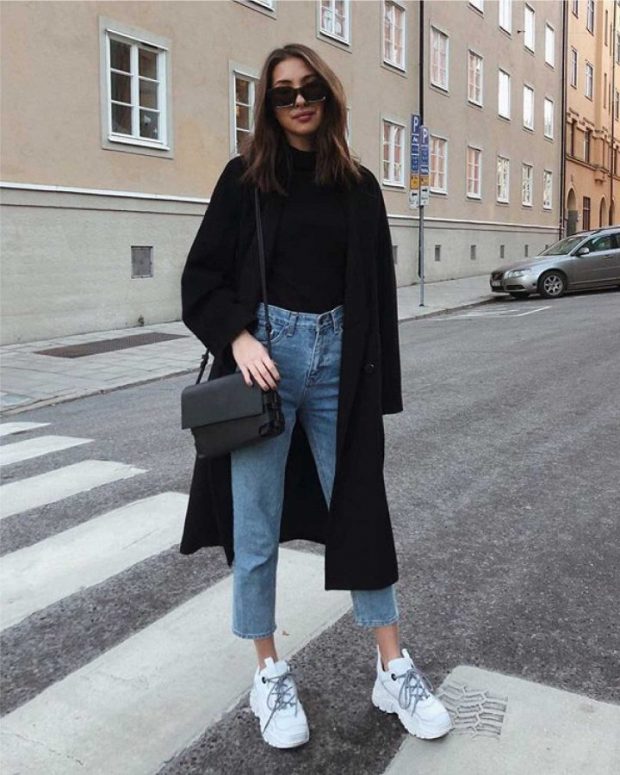 The minimalist style explores the visual appeal of shapes, lines, textures, and volumes. It is a style that plays with different shades of the same color, different textures, contrasts, and asymmetries.
Simplicity and neutral colors are a must for the minimal style. Garments with straight lines and in white or black tones always give a sophisticated touch to minimal outfits.