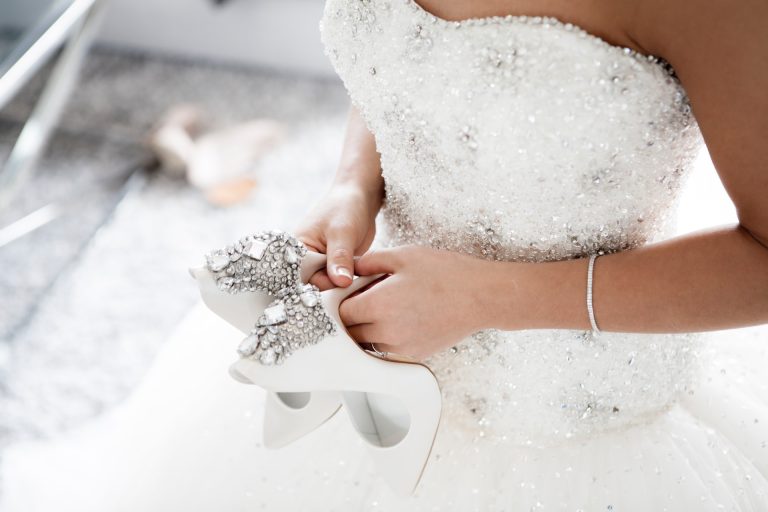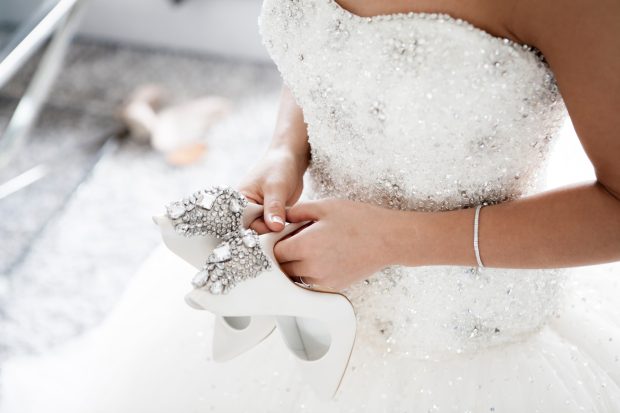 Are you in need of a new wedding dress?
Choosing your wedding dress is an exciting and fun experience. Yet, much like shopping for any outfit, looking for a wedding dress seems complicated and overwhelming. That's why there are loads of wedding dress tips out there.
Still, doing some research before you head out seems like a good idea. After all, you only get to wear that wedding dress once! You want to consider every detail before you settle on your gown.
See below for several mistakes people make when choosing their wedding dresses.
Not Wearing Appropriate Underwear
Finding the perfect wedding dress is an important part of many weddings, yet many people make mistakes when choosing the perfect dress. One of the biggest mistakes that people can make when choosing a wedding dress is not wearing appropriate underwear.
This could include wearing a thong underneath a gown with a wide skirt, wearing underwear that does not match the silhouette of the dress, or simply wearing anything at all.
Without the proper underwear, fit issues such as wrinkles and sagging can be visible, hindering the bride's perfect day. Additionally, not covering up the torso with a corset, camisole, or bustier might lead to bridal embarrassment and discomfort.
Choosing underwear properly is important when selecting your wedding dress. Ensure you have the right coverage, pick fabrics and colors that will complement the dress, and ensure a perfect, comfortable fit.
Purchasing Online
When purchasing their wedding dress online, one of the biggest mistakes people make is not checking return policies. Many online stores don't accept returns in the event that the fit is incorrect, so it is important to check the policy before making a purchase.
Also, some but not all stores may not offer the same customization options as a physical boutique, making it necessary to ensure the dress has features that can be altered or tailored for a perfect fit.
People should always make sure the materials used in their dresses are of good quality. All mother of the bride dresses by Jovani are also elegant in every way. So, make sure to browse through a variety of dress collections that will help you find the perfect one.
Remember, online stores can be a great way to save money, but it's important to take measures to ensure the dress is well-made and of good quality.
Not Choosing Your Store With Care
It's easy to overlook the importance of picking a reputable store when it comes to purchasing a wedding dress. Unreliable stores could lead to an unexpected increase in expenses, poor customer service, and lower-quality fabric and stitching.
Brides-to-be should do their due diligence and ensure the store they choose is reliable, provides competitive prices, and goes the extra mile in helping the customer look the best they can.
Read up on customer reviews, and check to ensure that the store has access to a large variety of choices and that they offer alteration services if necessary.
Picking the wrong store could be disastrous and leave you regretting your choice instead of feeling excited to walk down the aisle. Don't let mistakes like these ruin your special day, exercise caution when picking the store from which to buy your wedding dress!
Waiting Too Long to Buy Your Gown or Going Shopping Too Soon
Waiting too long or too soon to shop for a wedding dress can leave a bride feeling anxious, anxious, and disappointed. Shopping too soon can lead to impulse buying decisions, or worse, choosing something because you ran out of time and not because it fits your vision.
On the other hand, waiting too long to buy your dress could mean not getting the dress in time, or worse, being stuck with an outdated style or having to settle for a dress that simply doesn't match your desired look.
Even if you have plenty of time before the wedding, purchasing your wedding dress with enough time for alterations will help ensure you get the look you want.
It's best to do your research ahead of time and allow yourself up to eight months of shoe shopping before the big day. Taking your time will give you a chance to find the perfect dress that matches your style and budget.
Expecting It to Fit Without Any Modifications
One of the biggest mistakes people make when choosing their wedding dress is expecting it to fit without any modifications. This is often unrealistic as wedding dresses come in standard shapes and sizes, making it likely that at least some alterations will need to be made to ensure a perfect fit.
Some people underestimate the time and cost associated with getting alterations done, leading to disappointment when they realize they need to pay extra and wait several weeks for their dress to be ready.
Other people underestimate how far from the perfect fit the dress actually is, resulting in a dress that fits poorly and doesn't look as good as anticipated.
By being realistic about the modifications that may be needed and setting aside a budget for alterations, potential brides can avoid many of these disappointments and make the most out of their perfect day.
Choosing a Dress Style in Advance
People make many mistakes when choosing a wedding dress, but one of the most common is choosing a dress style in advance before really seeing and trying on all the different options.
While this might seem like a smart tactic to save time, it often limits the options that the bride has and keeps her from finding the perfect dress.
Dresses can look very different on different body types, so seeing multiple different styles may reveal a totally different-looking dress she never thought she would find.
Additionally, having an open mind and trying on dresses may even introduce a bride to a whole new style she hadn't considered before that ends up being her perfect match.
Demanding an Incorrect Size
Another common mistake that brides make when choosing their wedding dresses is demanding an incorrect size.
Many brides make the mistake of ordering a dress in their typical size, without considering any changes or alterations they may need to make.
Wedding dresses, especially bridal gowns, are often made to order and should be based on your current measurements. If a bride continues to press for the incorrect size, this may lead to a wedding dress that doesn't fit quite right on their special day.
In order to avoid looking for a new dress the morning of the wedding, be sure to take your measurements and keep them accessible when visiting boutiques or ordering online.
Get an opinion from a professional for an ideal fit, and be sure to plan for alterations if needed.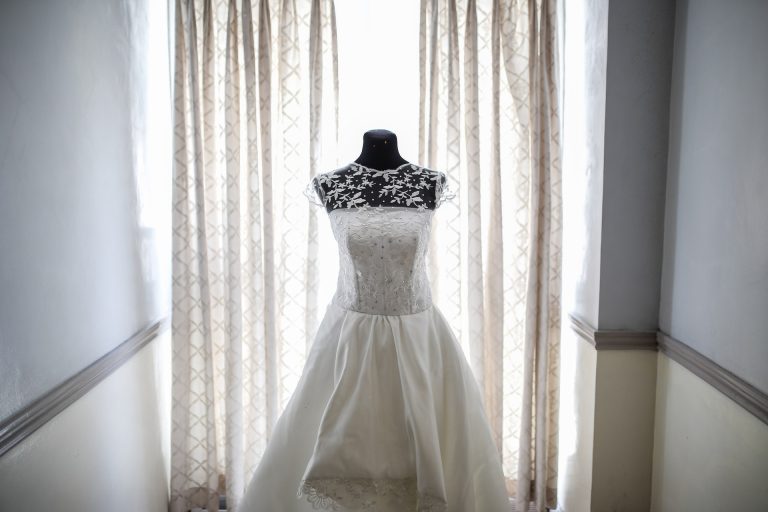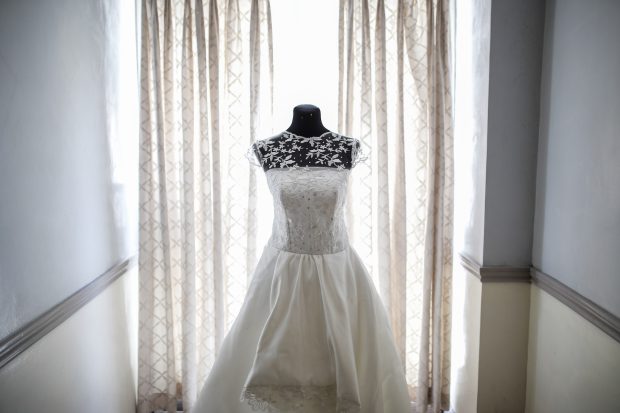 Overall, when choosing your wedding dress, you should consider the type of event, the silhouette, and the color. Take your time and don't rush the process, but always remember to be confident and trust your own instincts. Ultimately, make sure you choose a dress that makes you feel beautiful and special on your big day – that is what truly matters!