Emphasis T-shirt swimsuit with thin straps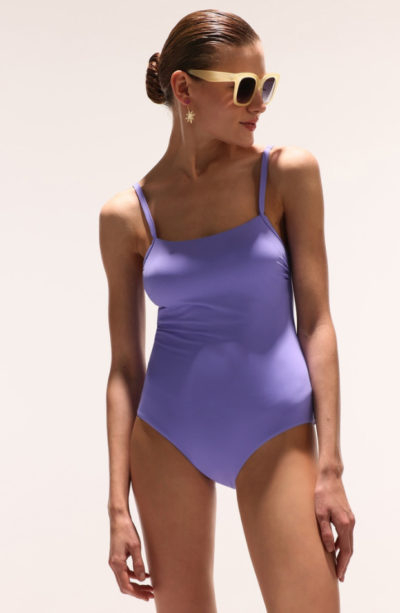 You will find this and many more proposals. This is one of the swimsuits that we like the most, modeling seems to us the most.
Indonesia Eco One Piece Swimsuit by Calzedonia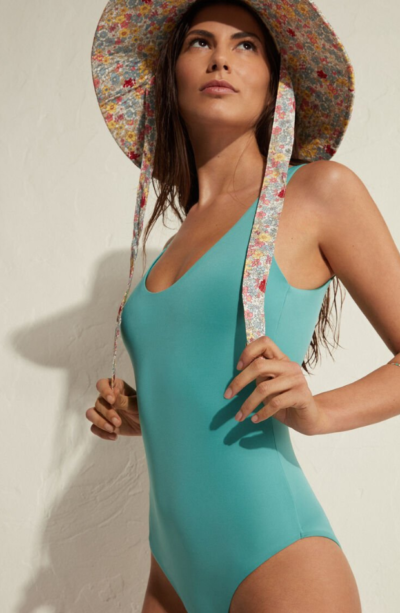 We like the monochrome swimsuit proposal because they are perfect to combine with a lot of prints both in beachwear and in accessories.
Calzedonia Indonesia Eco High Shaper Bikini Bottoms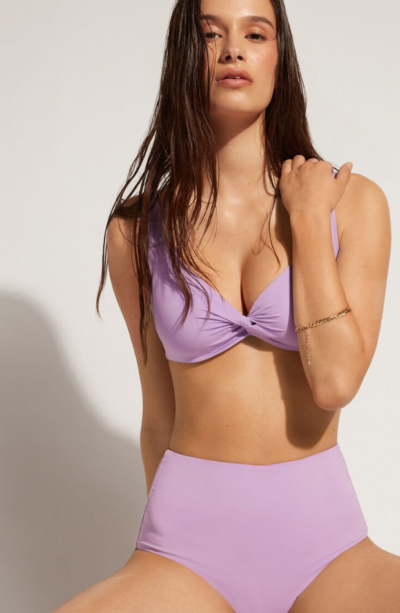 Another high-waisted bikini is perfect to wear this season and be fashionable. The bra gathered in the center is the ideal one to make a heart attack neckline.
Checked the ruffled bikini top by Emphasis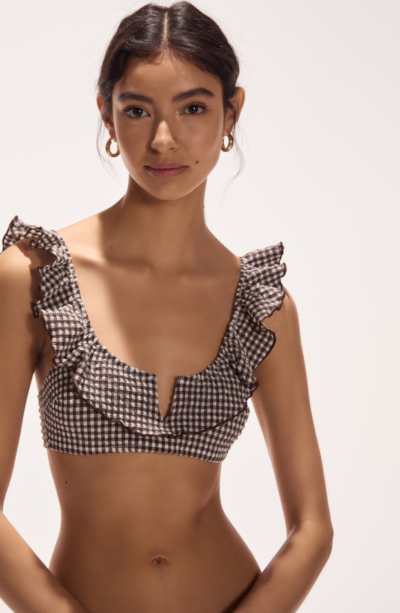 This gingham frilled bikini is so pretty and has such a feminine neckline that we're keeping it.
Emphasis D cup polka dot bikini top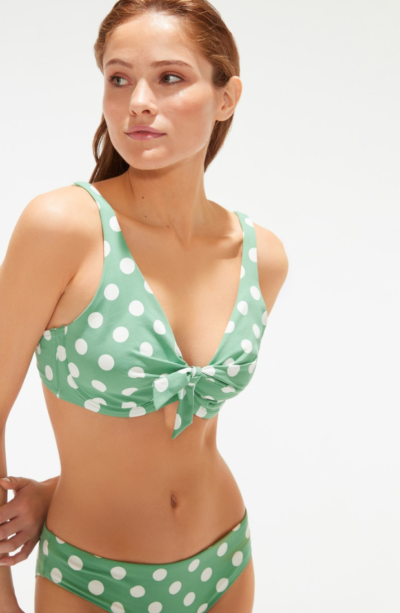 Big moles in bathing suits? Always! How beautiful they are and what a game they give.
Bikini Tel Aviv by Calzedonia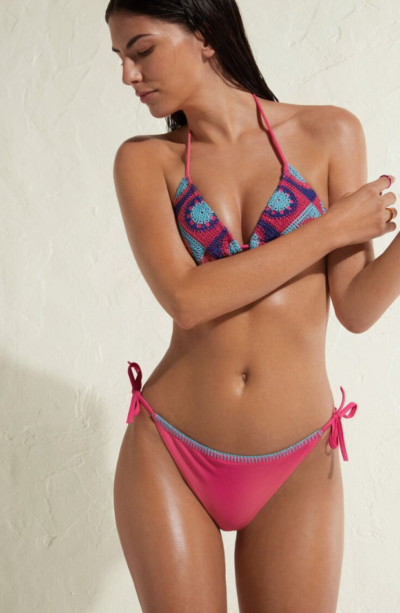 In summer we say "yes" to crochet and this combined bikini is proof of that.