Lavender oil is a real storehouse of organic substances, without which cosmetology is unthinkable today. The method of obtaining this product is simple, and the versatility of the oil allows it to be used both to eliminate skin imperfections and in the treatment of hair. Extracted from the harvest of lavender by steam distillation of the flowers of the plant, the finished oil is an aromatic ethereal substance that ranges in color from clear to yellow or yellow-green.
Therapeutic benefits of lavender oil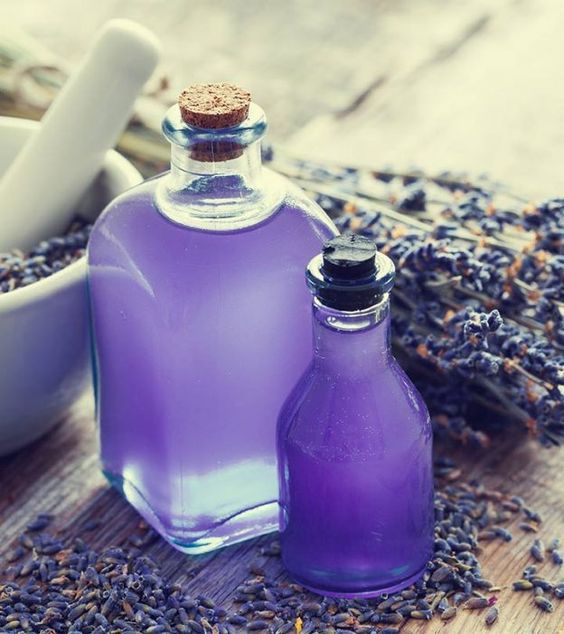 Lavender oil has been known for its healing properties since ancient times. It has a positive effect on the nervous system, relieves stress and neurotic conditions, lowers blood pressure, helps fight insomnia, depression, hysteria, and aggression, and lulls anger. That is why the aromatherapy procedure with lavender oil is so common. In addition, the substance perfectly manifests itself as an aphrodisiac.
Doctors recommend using lavender extract in the treatment of heart and kidney diseases. It will help get rid of stomach ulcers, and dry and wet inhalations with essential oil will be a huge plus in the treatment of infectious diseases of the respiratory tract.
Uses for Lavender Oil for Different Hair Types
In order for the hair to please the hostess with density and brilliance, it is necessary to provide decent care for them. This beauty will help with lavender oil. Many years of experience in the use of ether shows that the product is equally suitable for the treatment of various types of hair.
Aroma combing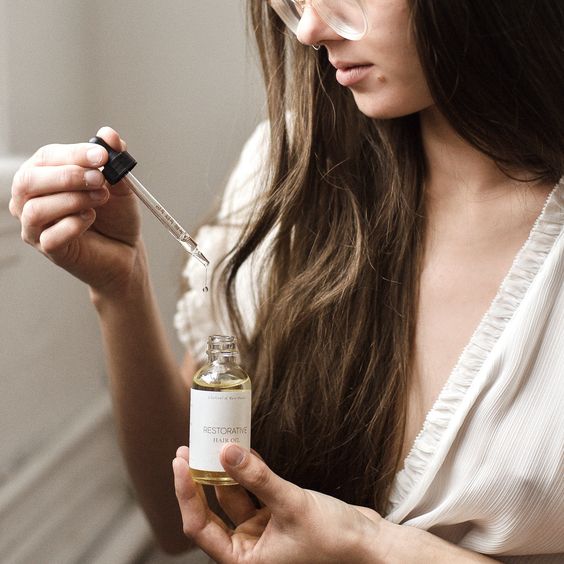 The simplest and most effective way to use essential oils is aroma combing. This process is as follows:
6-7 drops of lavender extract are evenly applied to the comb (wood is best).
The hair is combed in different directions for 5 minutes, then they wait for about 10 more minutes – the phytocomponents must have time to penetrate the hair structure.
After this time, the head is washed with shampoo.
It is useful to carry out aroma combing with a rich oil composition:
To 2 tbsp. l. base (any cosmetic oil heated in a water bath), add 5 drops of lavender oil, and mix.
Apply the resulting composition to the comb and comb the hair for at least 8 minutes. At the end of the procedure, allow the oils to soak in.
Wash your hair with shampoo, then rinse your hair with water at room temperature.
Aroma combing with several cosmetic oils will go well with a light massage of the scalp in a circular motion with the pads of your fingers – but not with your nails! This will be a wonderful method to prevent seborrhea and baldness.
Already after a few procedures, the condition of hair damaged by blow-drying, permanent dyeing, and perm will noticeably improve.
Cosmetic oil is a natural product obtained from plants and their fruits and used in cosmetology. It can be solid (so-called butter) or liquid. Among the most popular oils are castor, camphor, olive, sea buckthorn, peach, apricot, linseed, etc. They are used as the main element for face and body care. Unlike concentrated essential oils, which can cause skin burns, cosmetic oils are absolutely safe when in contact with the skin. For this reason, they are also called base oils: during the procedures, such oils can be used in any volume, adding only a few drops of essential extracts to them to achieve a better result.