If you're redoing your kitchen, it's only practical to check out the latest trends in order to ensure that you will love your choices and, ultimately, the results. After all, you and your family will be using that kitchen for the foreseeable future. While you'll most likely buy new appliances, your kitchen isn't likely to change again for several more years, so you want to aim for modern designs that help accommodate your needs. As you decorate your kitchen, here are a few modern cabinet accessories you will want to keep in mind.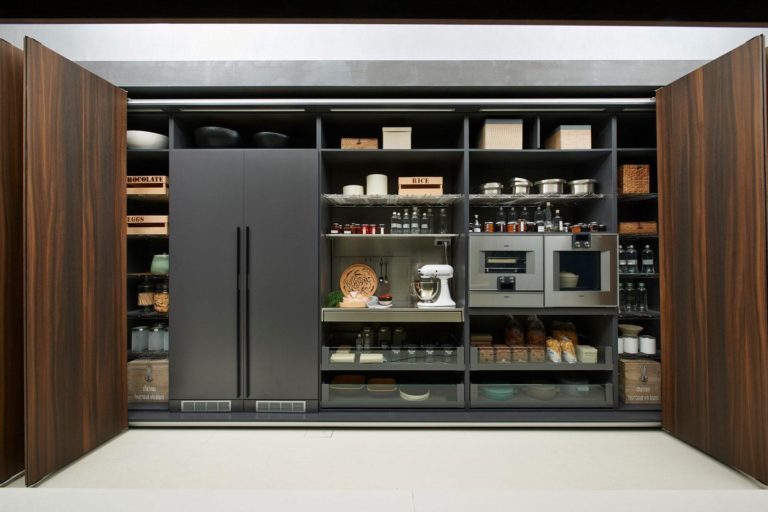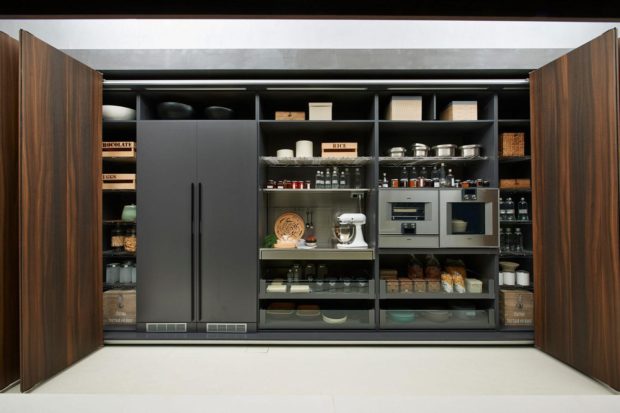 What Type of Kitchen Accessories Is Trending?
Before you get to your kitchen cabinet accessories, you will want to check out general kitchen trends. There are several developments trending when it comes to kitchen remodeling and décor. Among the most prominent of these changes is the tendency to build 'smart-kitchens' from the bottom up so that all of your kitchen appliances are more automated. Another emerging trend? Darker colored cabinets are finally in, and colorful appliances and kitchen accessories are making a comeback.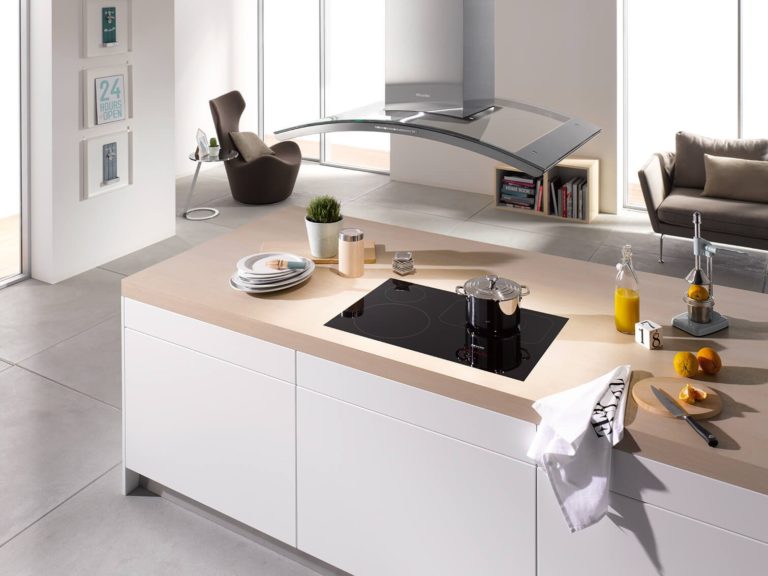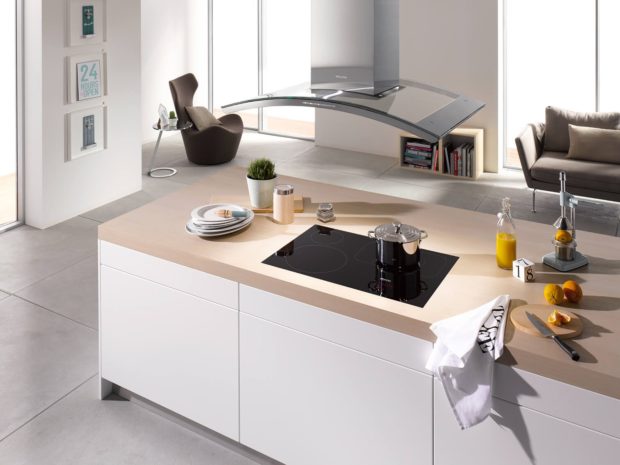 What Cabinet Accessories Should You Avoid?
Since you want to optimize your space, you'll want to avoid anything clunky or space-wasting. Also, if you are going to follow the darker-cabinet trend, you'll want to make sure that your cabinet handles and cabinet knobs match the rest of your decor.
The Best Cabinet Accessories for a Modern Kitchen
1. Pull Out Step Stool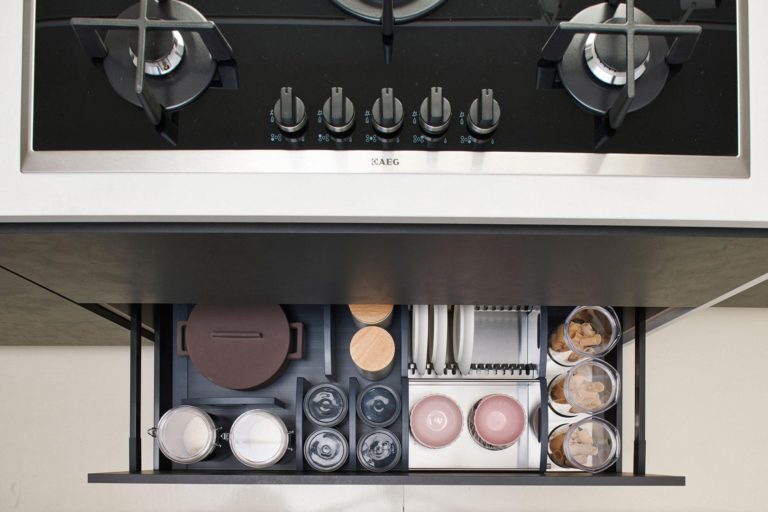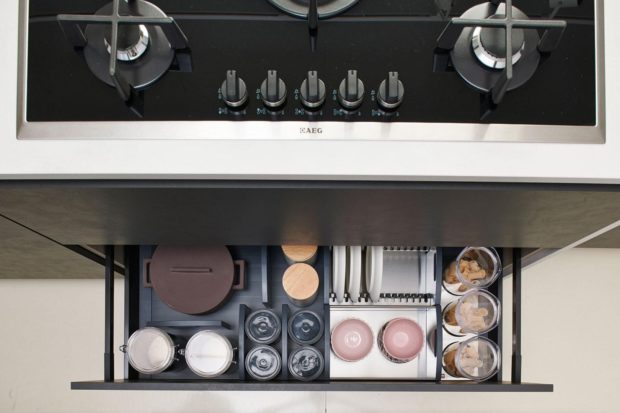 Your kitchen cabinets may go all the way to the ceiling, but the extra space isn't very useful if you can't reach it. A pullout step stool can be built right into your kitchen and is easy and convenient to use whenever you need several extra inches to reach the higher shelf. Of course, you could drag a chair from the dining room every time you need to reach something, but a step stool is much safer and more efficient.
2. Roll Out Pantries in Miami Kitchen Designs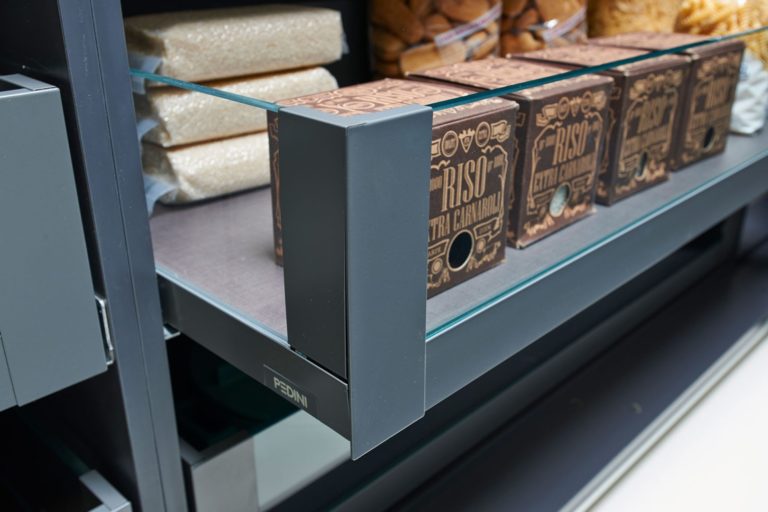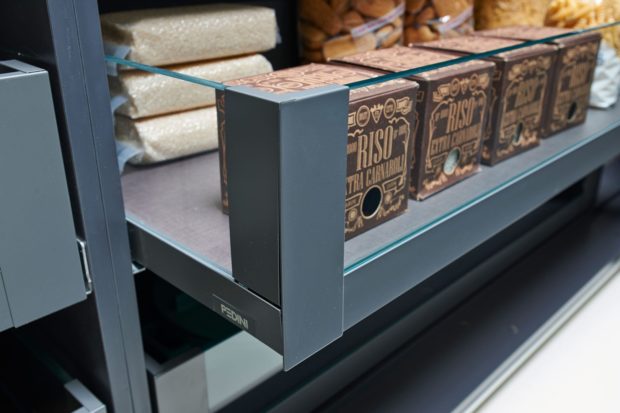 Pantries are great for storing non-perishable food. Unfortunately, finding that food after it's stored can be a bit of a chore unless you happen to recall the exact location of the item. A rollout pantry makes life easier by allowing you to visually search the contents without having to move things out of the way. These typically come with several extra shelves to optimize storage.
3. Rollout Cabinet Tray in Kitchen Designs Miami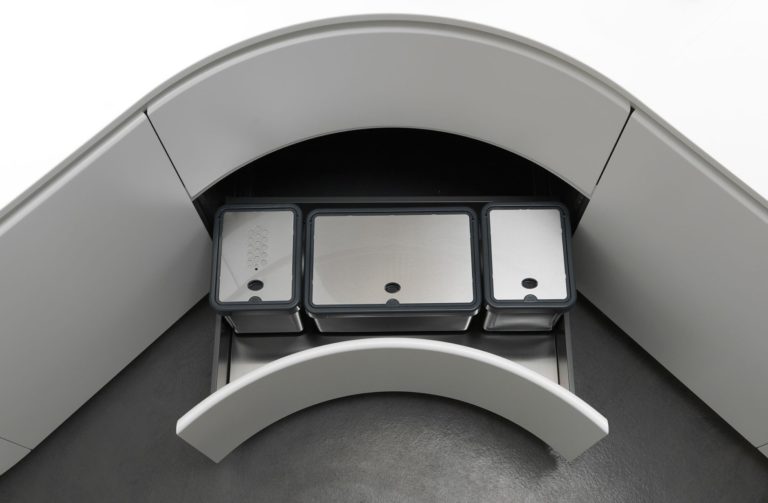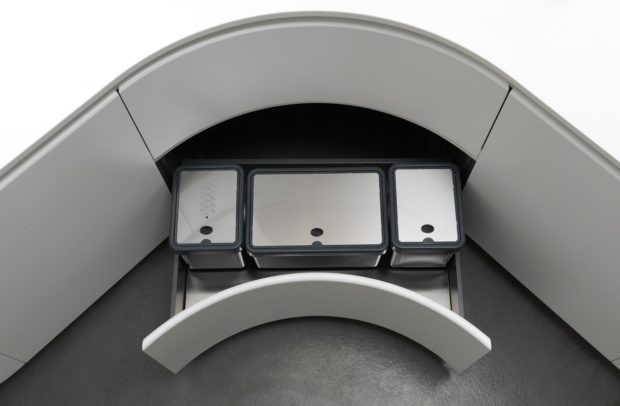 These are cabinets that roll out just like a dresser to allow you to see exactly what you're pulling out. These can be used to store spices or dishes. Whatever you choose to store, you won't have to stick your hand and head into the storage cabinets to try and find it later. You can find great examples of rollout cabinet trays with Pedini cabinets.
4. Corner Carousel Shelf Cabinet Popular with Kitchen Cabinets Miami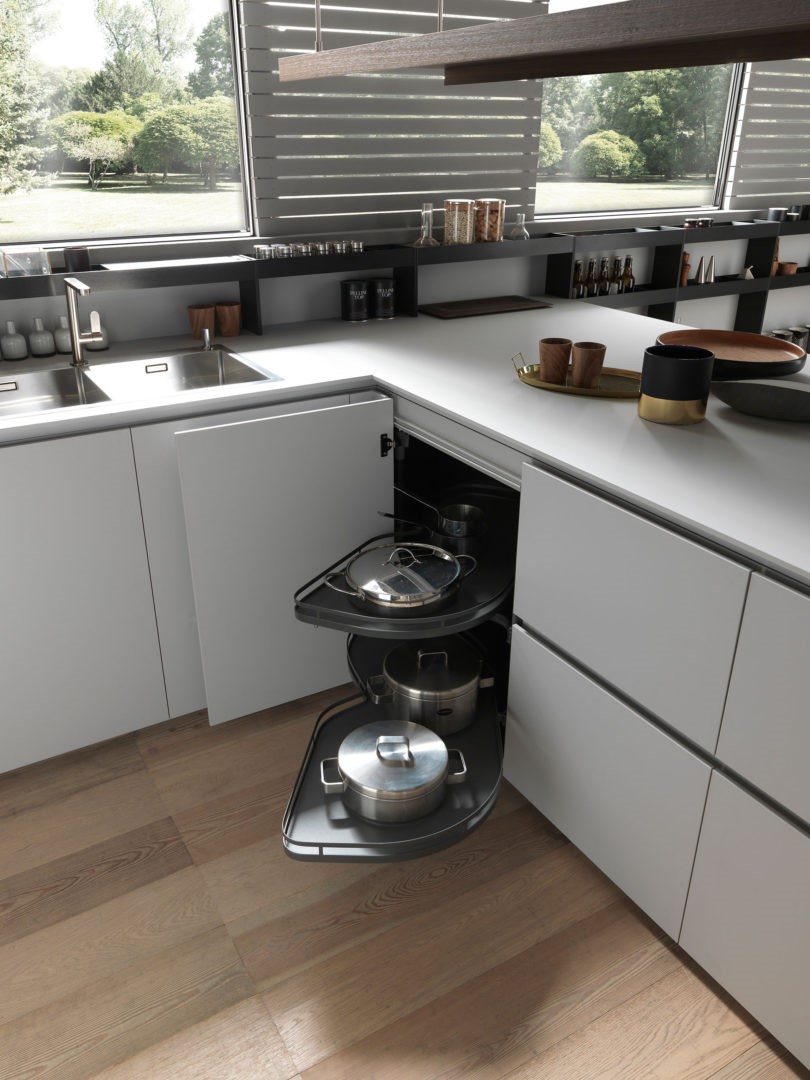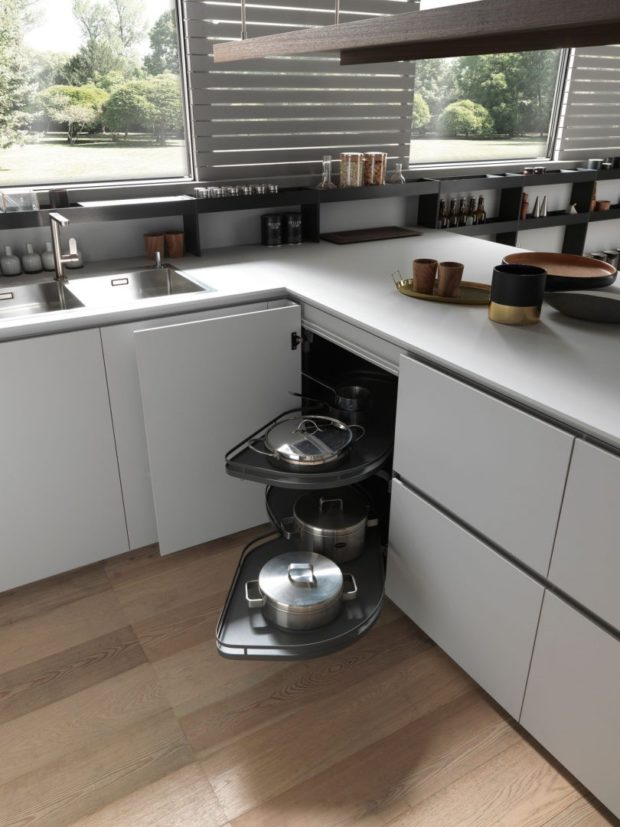 The corners of the kitchen are some of the most difficult to organize. Fortunately, the carousel shelf provides a fun alternative to not only help keep things in order but also to optimize space. Many carousels come with multiple levels, so you'll be able to fit more in your kitchen corner than ever before.
5. Upgraded Kitchen Corner Cabinets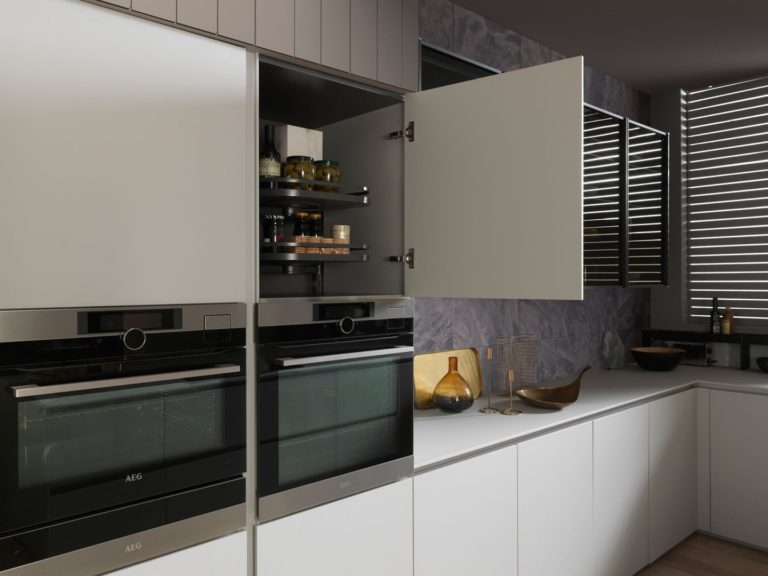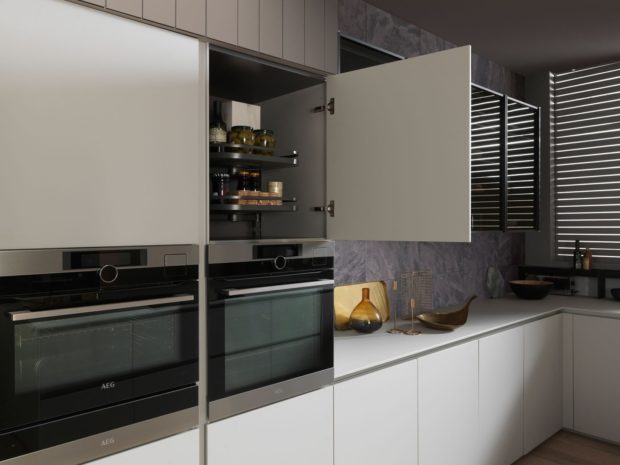 If you're not crazy about the carousel, don't despair. There are still options for an organized and efficient kitchen corner. You have the option of hinged corner turnout shelves that are super easy to pull out and can be used to organize your corner cabinet further. If you're short on space, blind corner pullout shelves are a great option.
6. Drawer Organizers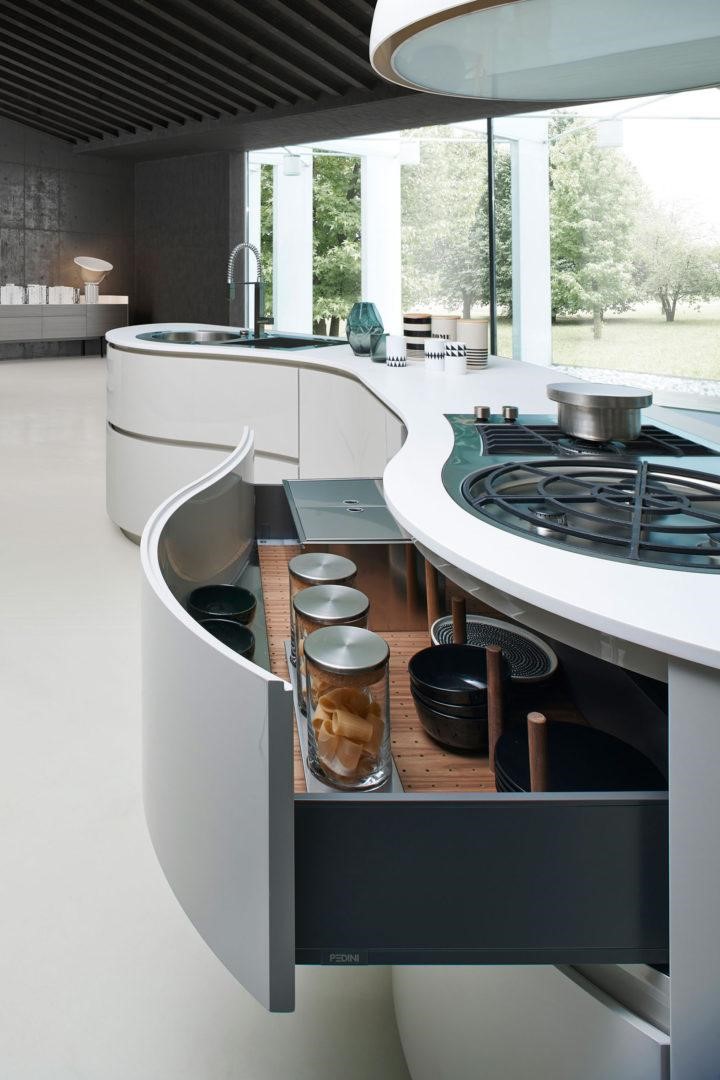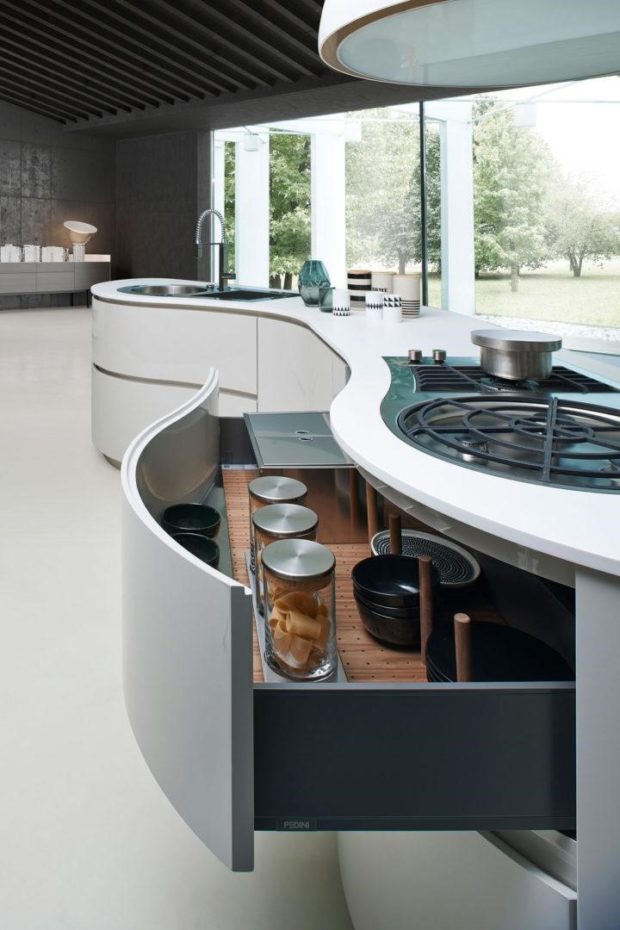 Sure, you can buy a drawer organizer separately, but modern cabinets include them as an option. Why have a random drawer when you can add a built-in organizer to help store silverware or cookware? Some places, like Pedini, allow you to customize the organizer to best fit your needs.
Additional Decoration Tips
As you peruse options, it is easiest to start with the grand design of your kitchen and then work your way down to the details, such as the type of kitchen storage cabinets you'd like as well as their color, and, finally, to kitchen cabinet accessories. You'll also want to inventory some of your favorite items like the crockpot and the coffeemaker to ensure that they have a place to live once the remodeling is complete.
Takeaway
Modern trends offer many options for cabinet design. Don't be afraid to explore your options until you find the cabinet setup that's right for you!