As hard as it can be to say goodbye to those lazy days of summer, it's always so incredibly nice to welcome in all of the possibilities of fall. You know, things like brisk outdoor frolicking. Taking insta-worthy selfies beneath gorgeous changing leaves. And, of course, sampling (and not complaining about) pumpkin spice everything just about everywhere. But, more specifically, it's the fashion possibilities of fall that have us most excited. And, while it may lovingly be referred to as sweater weather, there's so much more to fall than chunky knits. Not sure where to start when it comes to planning your cooler weather ensemble? Get ahead of the trends this season and check out our six outfit ideas you can play with to kickstart your fall wardrobe even before that first leaf hits the ground.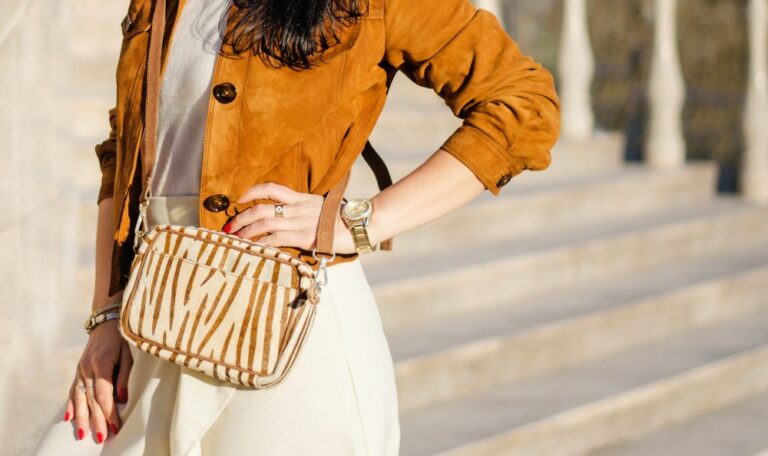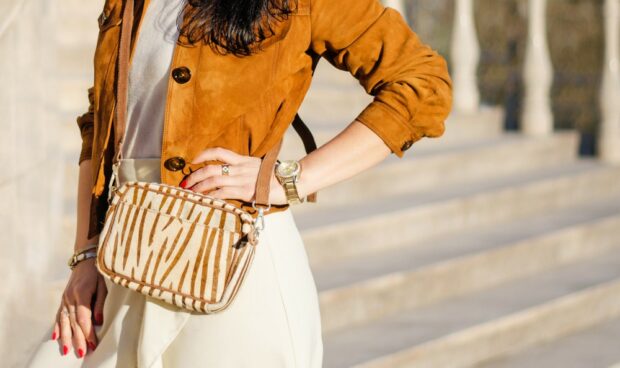 Source: InaKos/shutterstock.com
The Jacket and Maxi Look
After a summer of blazing heat and stifling humidity, it's kind of comforting to think about the need to grab a jacket on your way out the door again. We'll do you one better and suggest maybe–just maybe–you incorporate that trendy fall jacket as an intricate part of your look instead of just a layer that keeps you warm when the wind picks up.
No need to retire those beloved summer dresses just yet. Try layering a stylish cropped blazer over your favorite maxi dress to give the illusion of a longer, leaner you. Or add an edgy moto jacket to your classic jeans and graphic tee look for a rock star style everyone will love. And, while a classic denim jacket will never go out of style, a statement jacket like faux fur fabulousness will definitely turn up the heat on a chilly day in no time.
The Cardigan and Leggings Look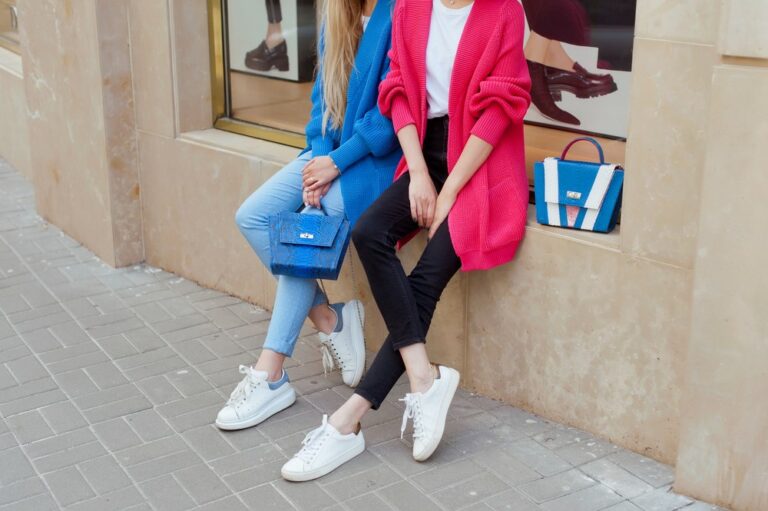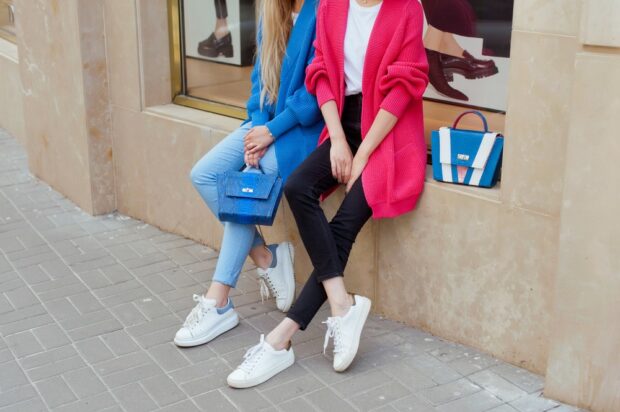 Source: Sabelnikova Olga/shutterstock.com
Never underestimate the value of a good cardigan. After all, they're considered a classic for a reason. Not only do they fit every body type, but they truly can be worn year-round. Yup, we'd say that's a good enough reason as any to make sure you work at least one sassy cardi into your wardrobe rotation this fall.
If you want a comfy, cozy fall outfit that looks as good as it feels, then you just can't go wrong pairing a long, knit cardigan over a soft cotton tee and black leggings. Easy to dress up (heels) or down (sneaks), this is one outfit you'll have to resist wearing every dang day. If long cardigans aren't your thing, then opt for a shorter cardigan over a longer tee instead. You know what? You probably should just go ahead and have an assortment of both. You know what they say–A girl never can have too many cardigans.
The Babydoll Dress and Booties Look
Trust us–there's nothing childish about this oh-so-chic look. Babydoll dresses are a perfect choice on those days you need to look like a diva but really just don't want to put in the effort to get there. Plus, they come in a variety of styles and colors so you really can't go wrong. Unless, of course, you consider looking flirty and fabulous wrong.
Style your soon-to-be everyday dress with a pair of trendy brown booties for a look that will keep everyone on their toes. Of course, one of the advantages of a stylish babydoll dress is the illusion of long, sexy legs. On those days you need to bring the girl boss front and center, consider pairing this look with some eye-catching knee-high boots and killer shades for an edgy ensemble full of attitude.
The Sweatpants and Blazer Look
OK, yeah, we know this one sounds a bit out there, but when have we ever steered you wrong? Besides, everyone has practically been living in their loungewear lately anyway. Why not snazz it up a bit and make it seem like you were actually ahead of the times all along?
For that next video conference call, give the dress pants a rest and pull out those wide-legged sweatpants instead. Dress them up with a fitted black blazer layered over a sleeveless blouse and you'll be ready for business in no time. Plus, you'll be so comfortable slaying the day away you'll seriously have a hard time telling the difference between working hard and hardly working.
The Cargo Pants and Turtleneck Look
Let everyone know just how serious you take your fashion this season when you hit the scene in the seriously sexy cargo pants plus turtleneck ensemble. It may sound a bit '90s, but hey, haven't you heard? The '90s are back and better than ever (and no, we're not just talking about all of those TV show reboots).
Cargo pants have a lot more to offer than just an abundance of pockets (but we kind of love them for that, too). For one thing, they're super comfortable, making them an excellent contender for those work-at-home days when wearing "office attire" just sort of seems like a waste of laundry detergent. And they're versatile. For a professional, no-nonsense kind of look, try a classic beige cargo pant with a fitted black turtleneck and heels. However, when work is the last thing on your mind, definitely consider a pair of camo cargo pants and a leather jacket to give you that edge everyone will notice.
The Belted Sweater Dress and Knee High Boots Look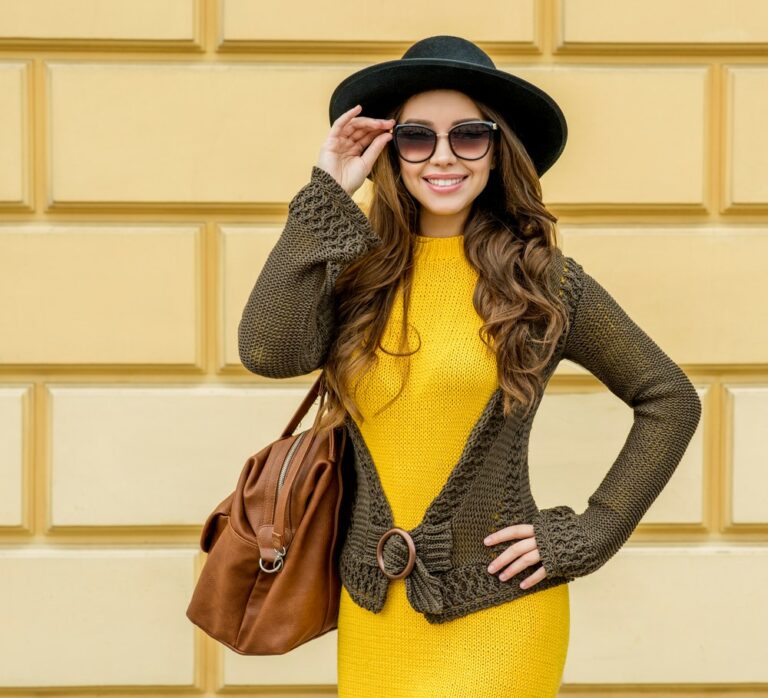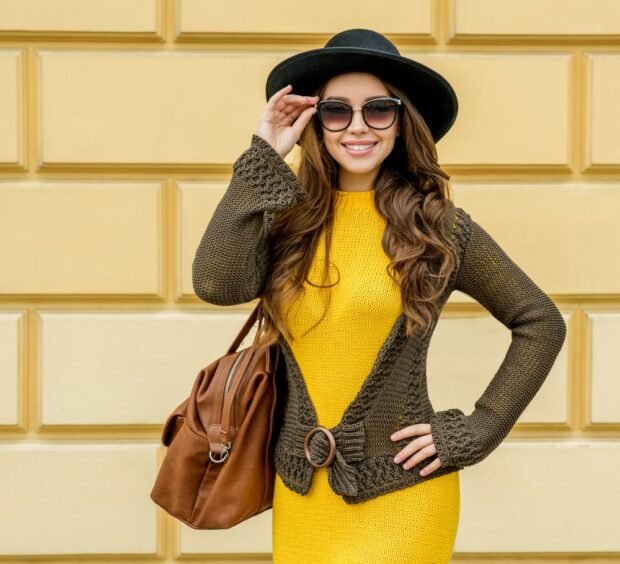 Source: SvetlanaFedoseyeva/shutterstock.com
And finally, can you think of a more quintessential fall wardrobe piece than the sweater dress? Not only will it keep you warm (a definite bonus on those chilly days), but it's super stylish and looks downright sexy with a pair of statement shoes. Think animal-print knee-high boots or jaw-dropping stilettos. Adding a chunky belt at the waist or under the bust is also a great way to highlight–or create–those curves for that oh-so-flattering silhouette.
Don't let your wardrobe fall flat this season. Start shopping for all of the clothes you need to kickstart your fall wardrobe today.