Let's talk about the trendy footwear and pants of the street style. Loafers have managed to become the favorite shoes of the most stylish girls ( who even wear them with socks during the coldest months of the year ), while the baggy jeans for women have also become the most desired s but, can they be combined? Here is the answer.
Let's face it, as much as we may like skinny pants, the time has come to make room in our closet for other types of jeans designs. or not? In this sense, those that have gained ground little by little to become the maximum trend (and with the permission of the straight cut ) are the widths. They may not convince you because they seem too informal. Don't worry, it has happened to all of us. There is no need to worry because these jeans can also help you achieve a sophisticated look.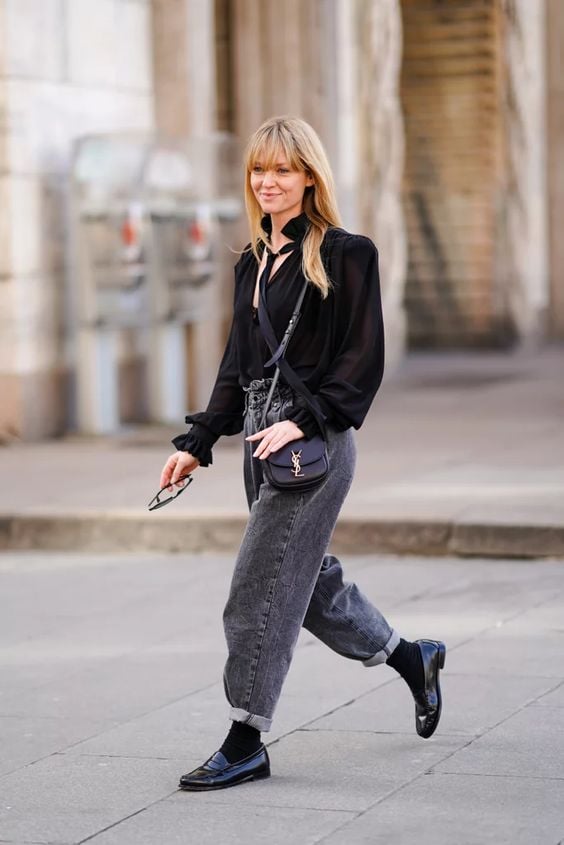 As you may have suspected, wide jeans for women not only look good with sneakers (that's a fact), but they also look ideal with loafers .
But of course, this look wouldn't be so elegant without the black flat loafers that the influencer wears with a matching short-handled bag. Without a doubt, it is an outfit in a relaxed key that is perfect for day-to-day, but also for a special occasion. Do you take note?