The definitive inspiration to get it right when it comes to wearing the shoes of the season with your favorite jeans.
There is one thing that we have more than clear: high boots are the most flattering footwear of the season. They look good with dresses and skirts (whether they are short, midi or long) and they stylize our legs, but did you know how you should wear them this winter? Here's the answer: you will wear high-top boots with straight jeans.
As you well know, cowboys are at their best. In our wardrobe there is room for all kinds of pants, from the classic skinny to the wide leg but, without a doubt, the straight cut has become the favorites of the girls who know more about fashion.
During the fall, we have seen that straight jeans were worn with loafers (with or without socks), with ballerinas, and with ankle boots, of course. However, now that winter has landed in our lives we prefer to take the foot much more sheltered and replace that footwear that has accompanied us during these months ago with high boots.
The most stylish girls in the world are clear that the formula of jeans + high boots is a success, but how do we achieve an outstanding result?
The boots are with a wide high shaft and sensible heel, so it is very important to opt for ones with a wide leg, just like the Danish one does if we want to wear them over our pants easily. Another trick to avoid wrinkles in the pants is to put a high sock on top of the jeans.
1.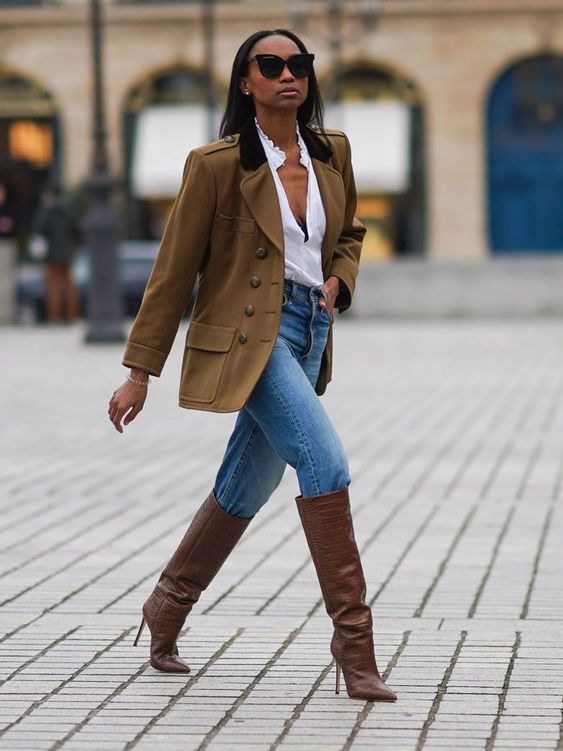 2.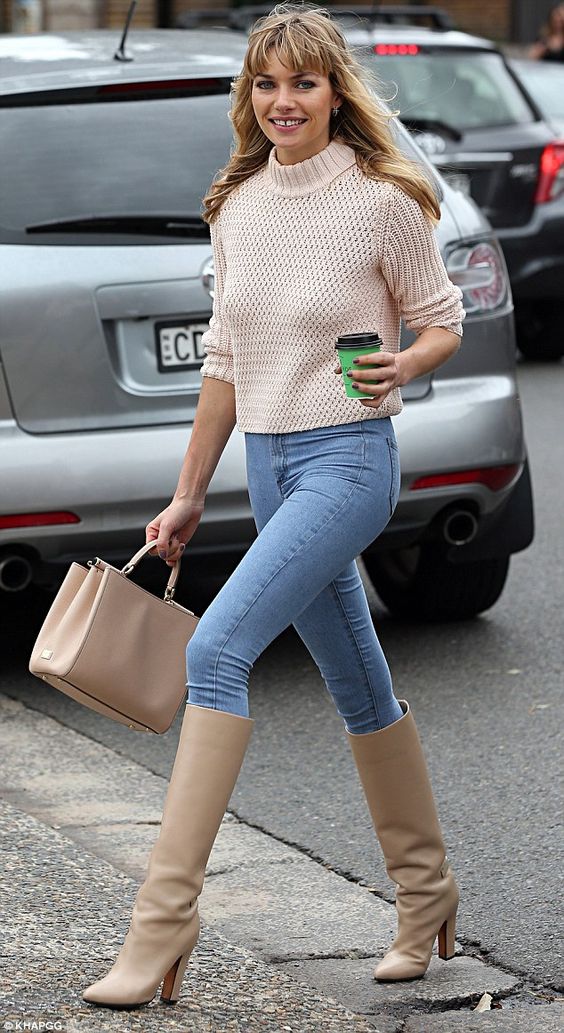 3.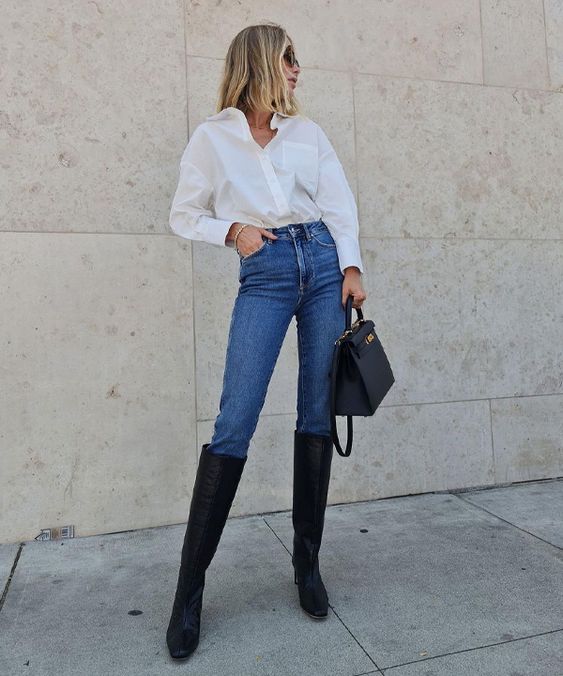 4.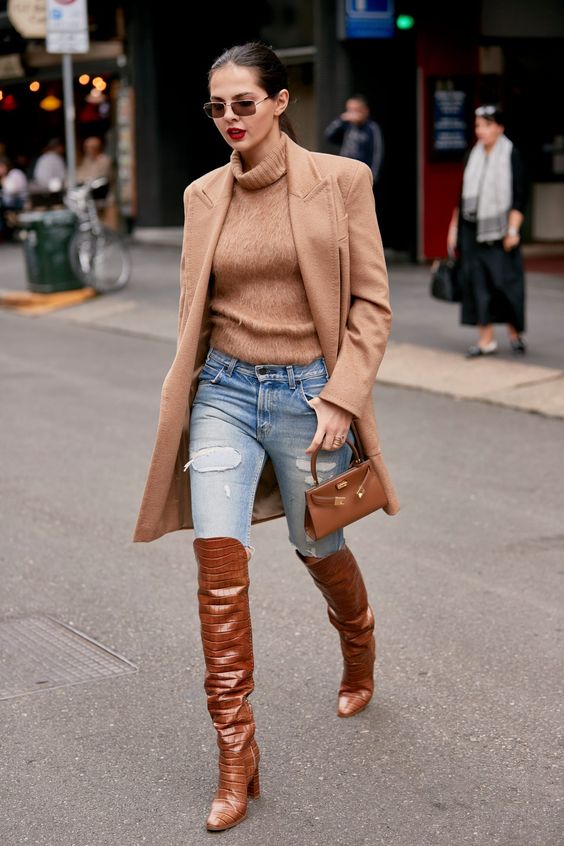 5.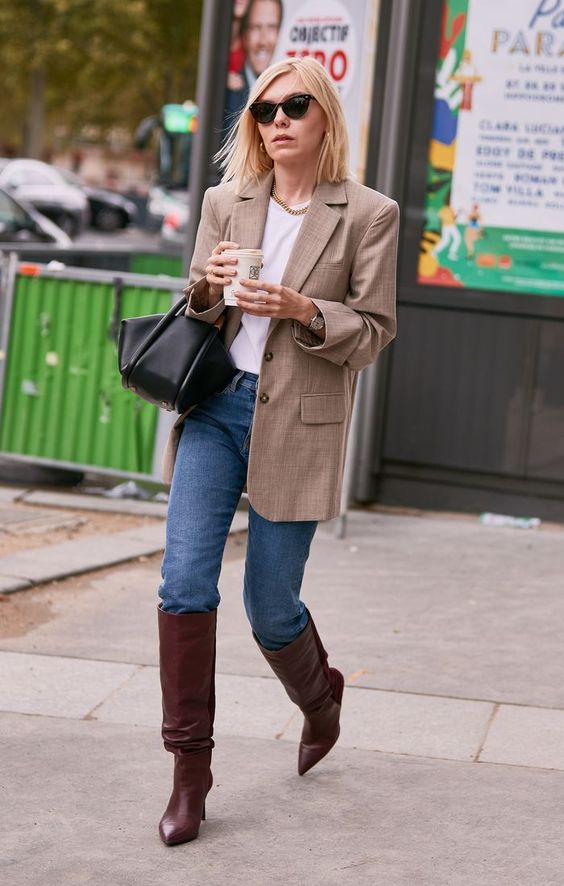 6.