The pandemic has made us more aware than ever of the importance of cleanliness and hygiene. In order to preserve good health, it is critical to keep your surroundings clean, hygienic, and bacteria-free. Since the government has authorised businesses to resume operations from their workplaces, employers and  management have implemented strict cleaning plans to keep outbreaks under control and comply with government rules.
However, the present crisis doesn't only effect safety in offices, stores, and other workplaces – it also means you need to pay special attention to health and hygiene in your own home. In light of this, ordinary cleaning won't cut it if you want to ensure that your home is virus-free. Instead, you'll need to go the extra mile, and there's no better inspiration for this than expert commercial cleaners.
Suppose you want to be sure that your home is safe and secure and that you've completed all of the necessary checklists to safeguard your health, the best thing you can do is observe how businesses keep their workplaces clean, especially during a pandemic. Furthermore, while we all know that government SOPs and other limitations have made business operations much more complex, so their commercial cleaning practices are certainly inspirational!
Let's look at some commercial cleaning Sheffield tips that you can employ when cleaning your home.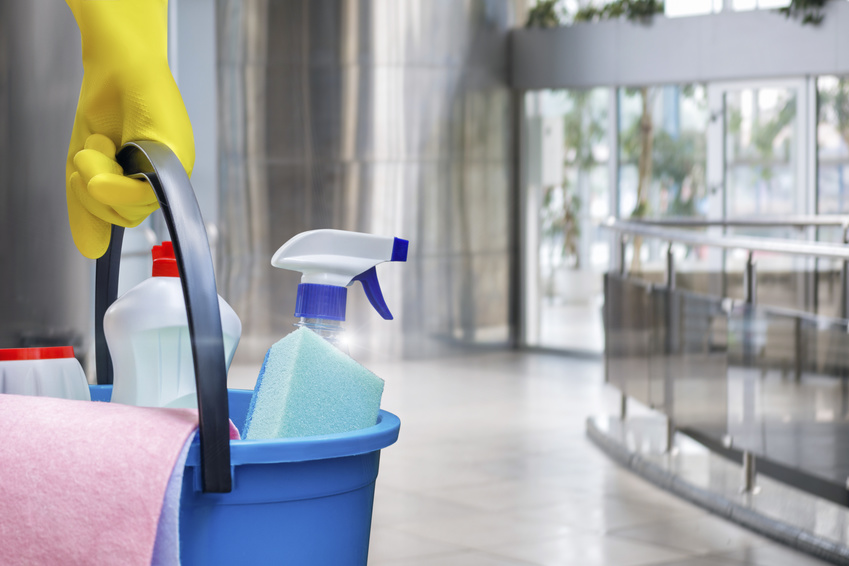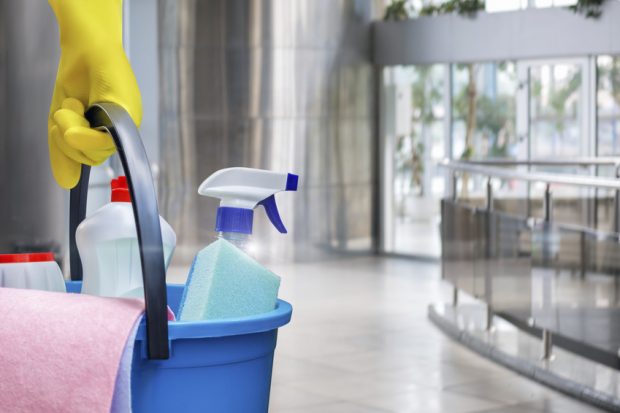 Generate a Cleaning To-Do List
We all know that cleaning is a hassle, whether it's in the office or at home. However,  when you visit an office or store, you'll notice how meticulously clean it is, especially at the moment. So how do they make this happen?
This is actually pretty straightforward, and it is based on a cleaning to-do list that is commonly used in business settings. This cleaning to-do list contains cleaning tasks that must be completed during working hours and at specific times. For example, cleaners may need to mop the floors at 8 am and wipe down the desks at 9 am.
This cleaning to-do list is a critical part of commercial organisations keeping their surroundings clean and usable for their employees and you can use the same strategy at home. Considering this approach, whether you have a large or small residence, will ensure that you are keeping a track of all the cleaning tasks that need to be done daily or weekly. Once cleaning is done within the specified time frames, you will see the result – a clean and beautiful home!
Deep Carpet Cleaning
Deep carpet cleaning is important if you want to keep your home clean. Carpets, regardless of their size, are a potential haven of viruses and bacteria. This is the fundamental reason why businesses have their carpets vacuumed on a regular basis to avoid them accumulating any dirt or dust, which can encourage the growth of a variety of different bacteria, fungi, and viruses.
Unlike commercial cleaning, there's no need for you to vacuum your carpets daily at home. On the other hand, vacuuming twice or three times a week is the best way to avoid infection build-up. Aside from regular vacuuming, it's also a good idea to have a professional, extensive carpet cleaning done once a year.
Sanitisation on a Regular Basis
We often see sanitisation of objects such as door handles, pens, and so on in public places. This is done frequently to prevent the transfer of viruses and germs through objects that multiple people touch throughout the day. In the same way, you can use this cleaning method at home to keep you and your family safe from infection.
Sanitising surfaces such as counters, tables, door locks, and other objects that come in contact with our bodies regularly can help prevent the transmission of infections, viruses, and bacteria. This includes your devices, cell phones, remote controls, and a variety of other objects with the ability to absorb and spread germs through human touch.
Buy the Right Cleaning Products
To ensure that your home is immaculate, you may be tempted to buy up all the cleaning products you can find. However, purchasing a mountain of different products can be costly, and it can also blow out the amount of time and hassle involved in keeping your house clean. This is another area to look to commercial cleaning for inspiration.
Businesses save time and money by purchasing a single disinfectant that can be used on just about any object or surface. Using this strategy for house cleaning will save you time and money by eliminating the need to purchase a bunch of products. So, the next time you're out shopping for cleaning supplies, make sure to pick up a multi-purpose disinfectant.
Wrapping Up
It can be challenging to keep your house clean and virus-free, especially in the midst of COVID-19. This is why, rather than following a regular cleaning routine, following commercial cleaning guidelines is the finest and most practical answer for the safety of you and your family.