From time to time, new garments appear sweeping the catwalk and the street, but there is one, which has been with us for more than a century and continues to be the favorite year after year. We are talking about the raincoat. Design, as we know it today was born in a small town in England in 1914 thanks to the famous designer Thomas Burberry.
His great feat was the Barbour jacket that has brought together celebrities, royalty, and actors. And since then, brands (both luxury and low-cost) have followed in their fashionista wake, reissuing the classic  British waterproof trench coat, making it the star piece at halftime. 
And today it is news again. How to wear this outfit without falling into a boring 'look'? Fashion experts have the solution you need for this coming spring, which is just around the corner! 
Midi dress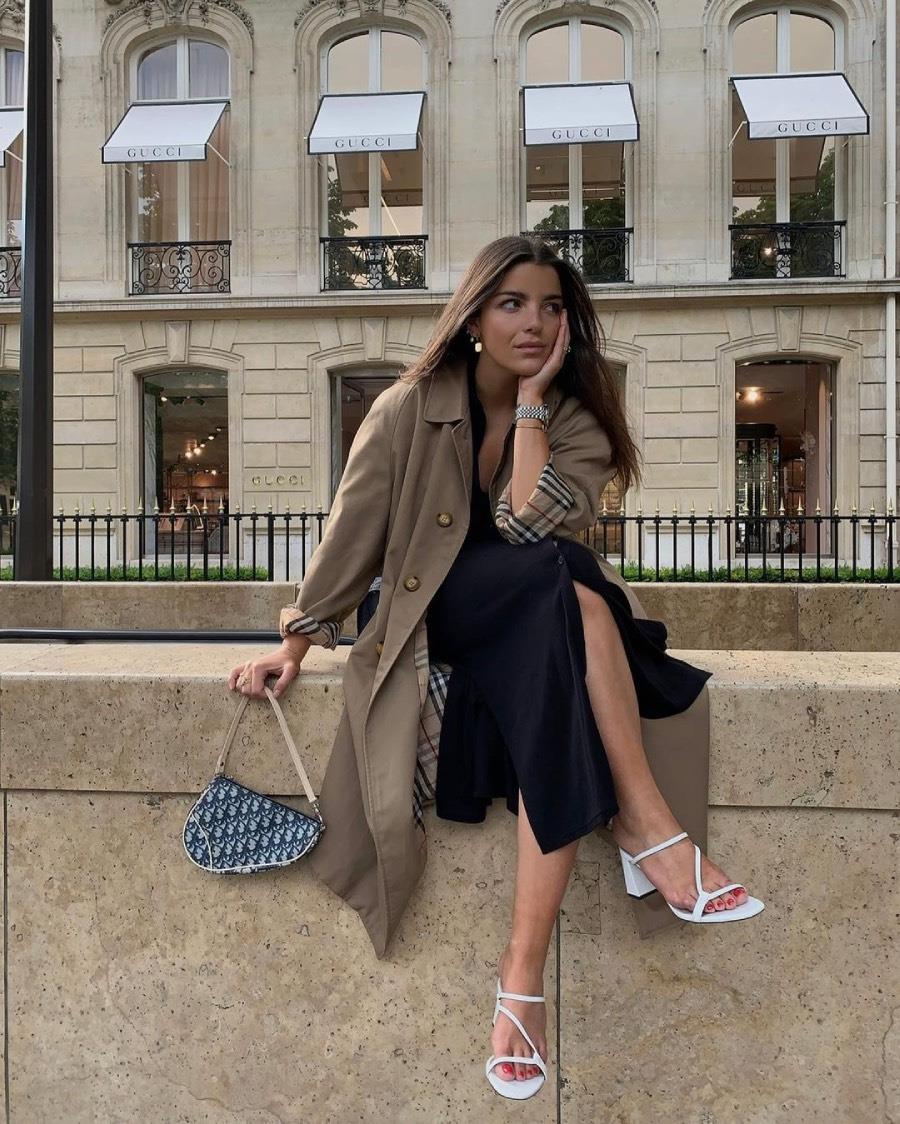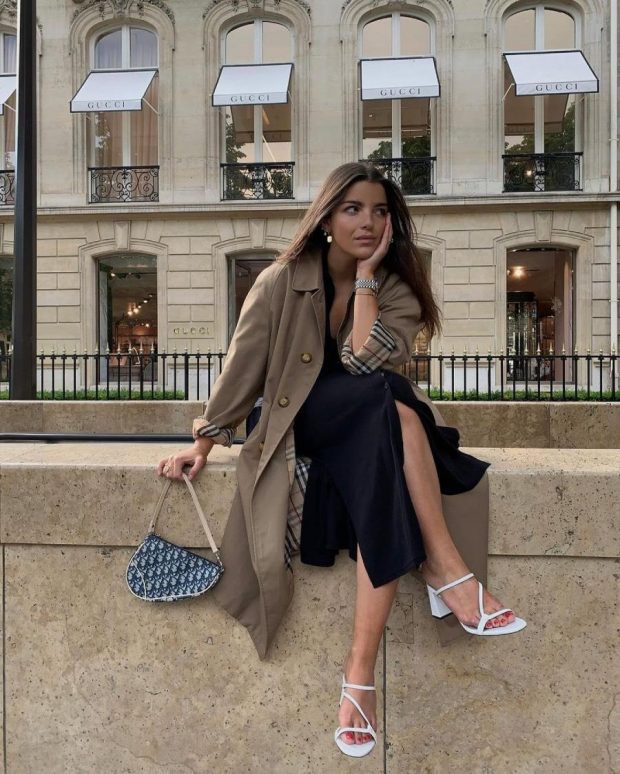 'Total look' black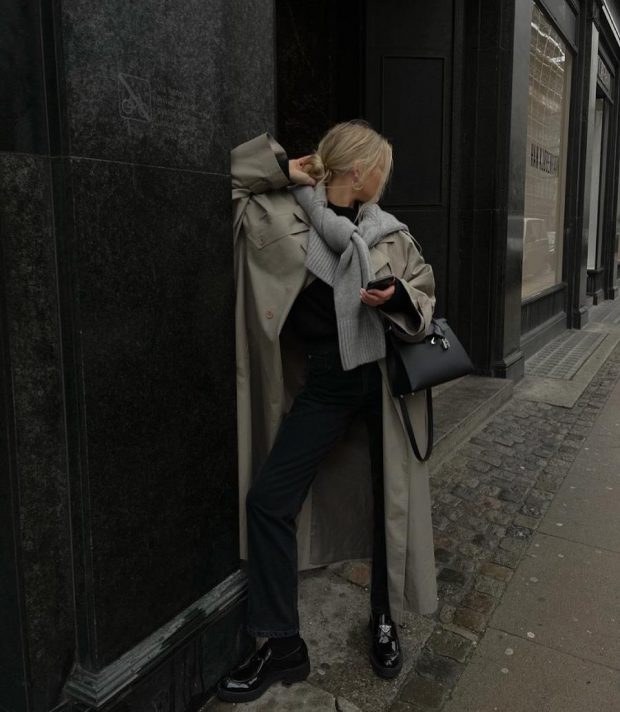 Sailor sweater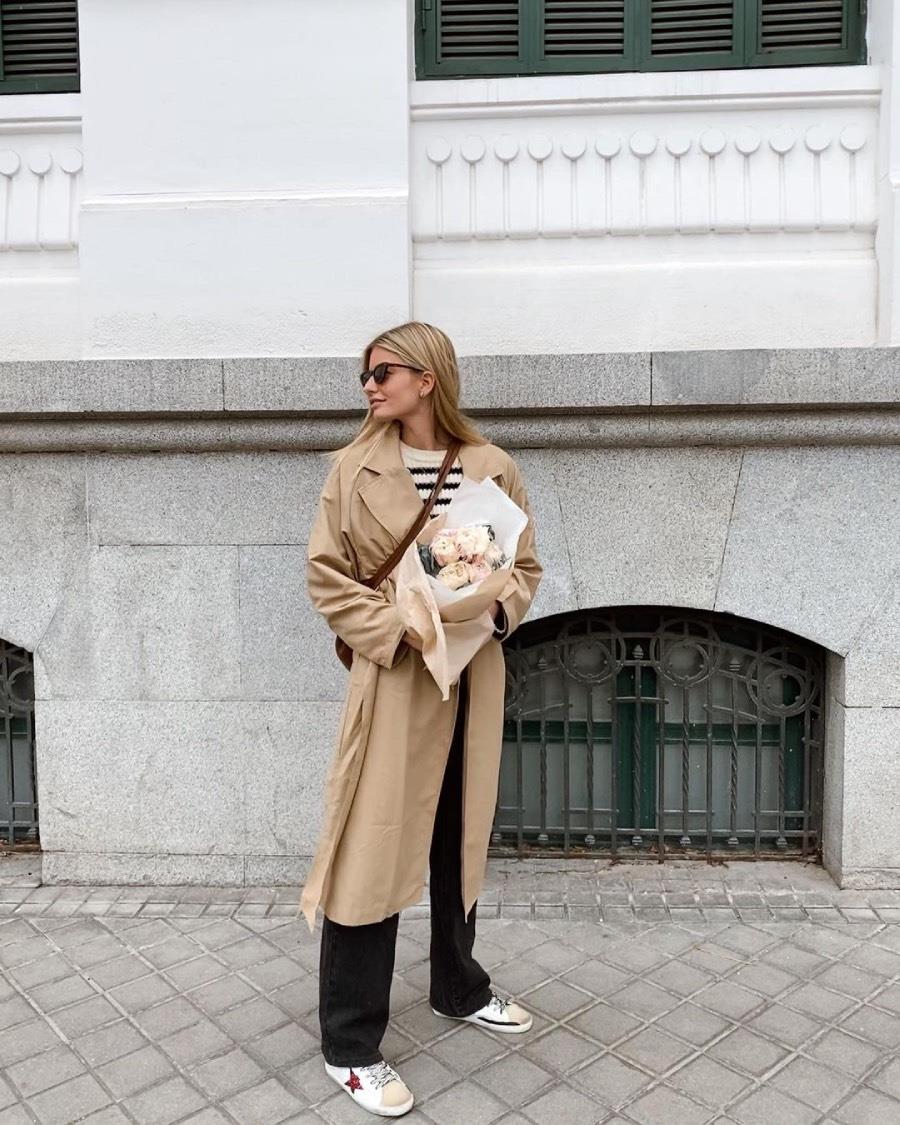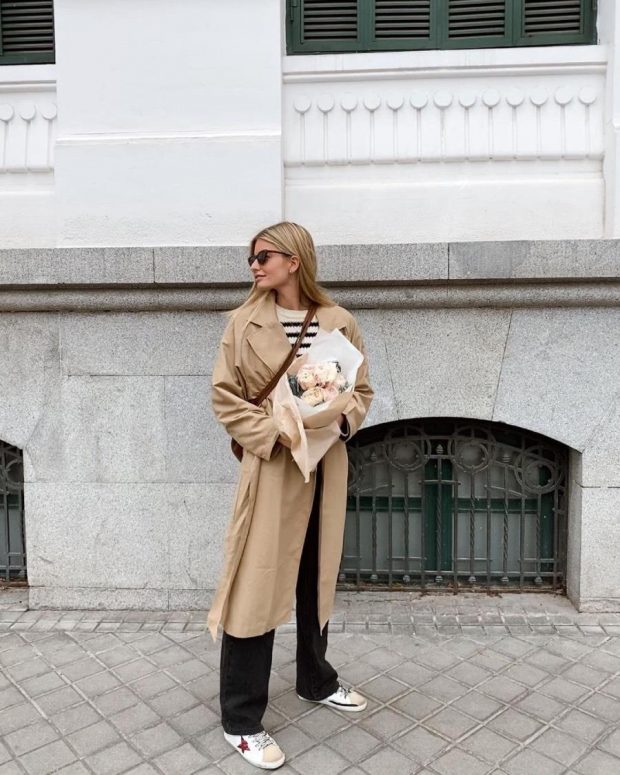 Tracksuit set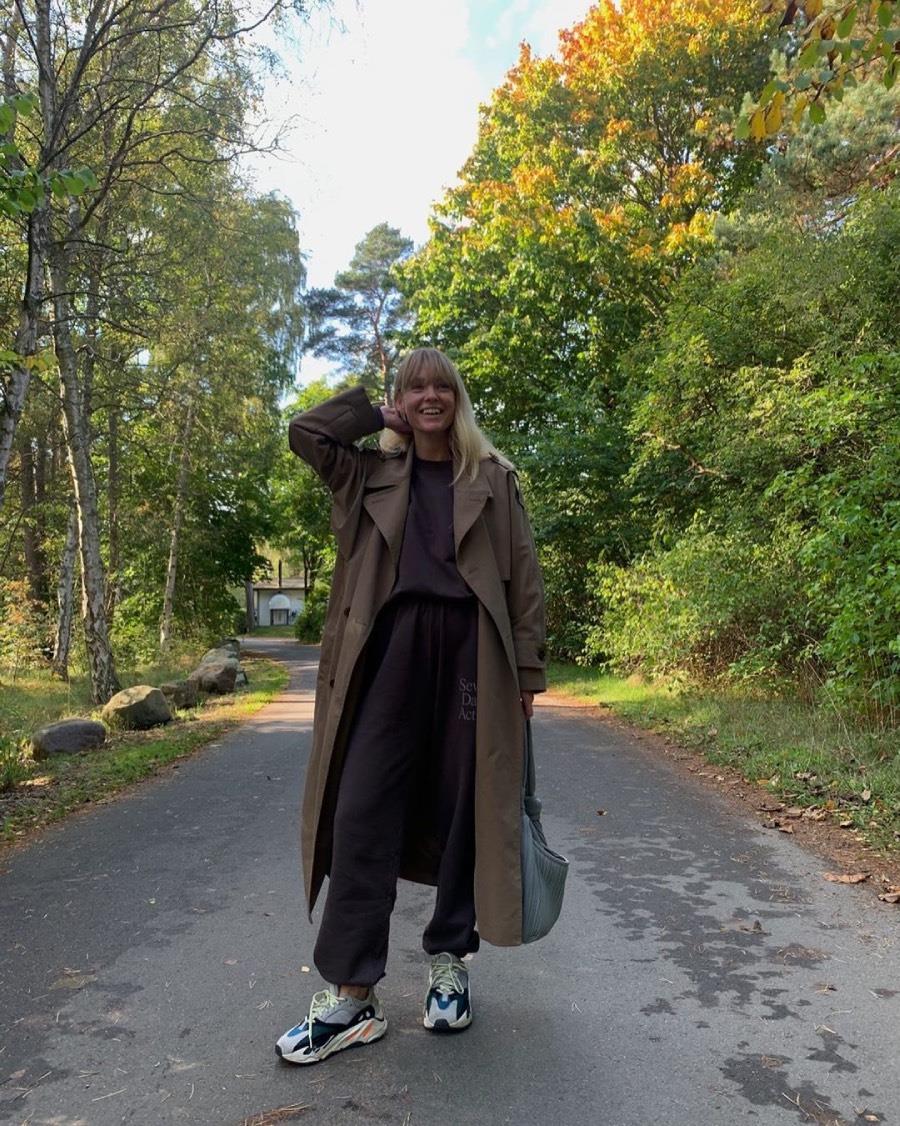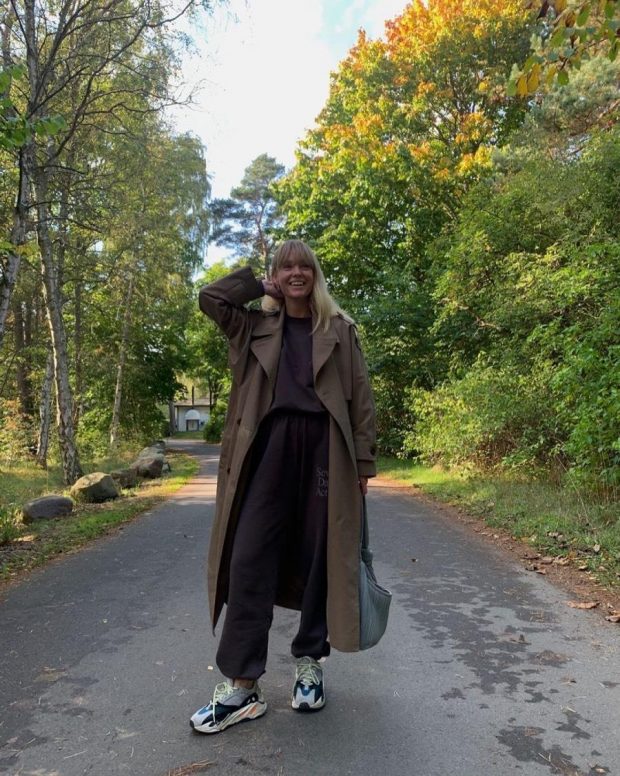 Sneakers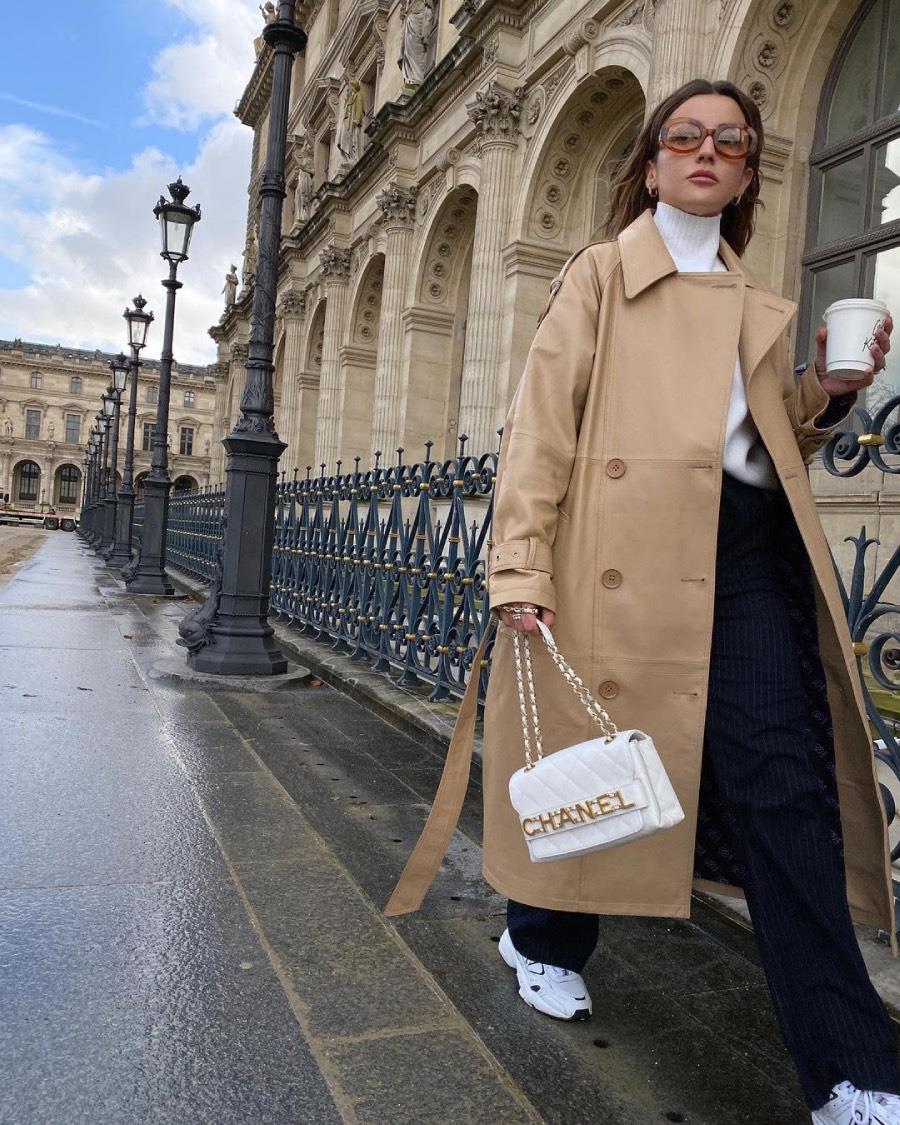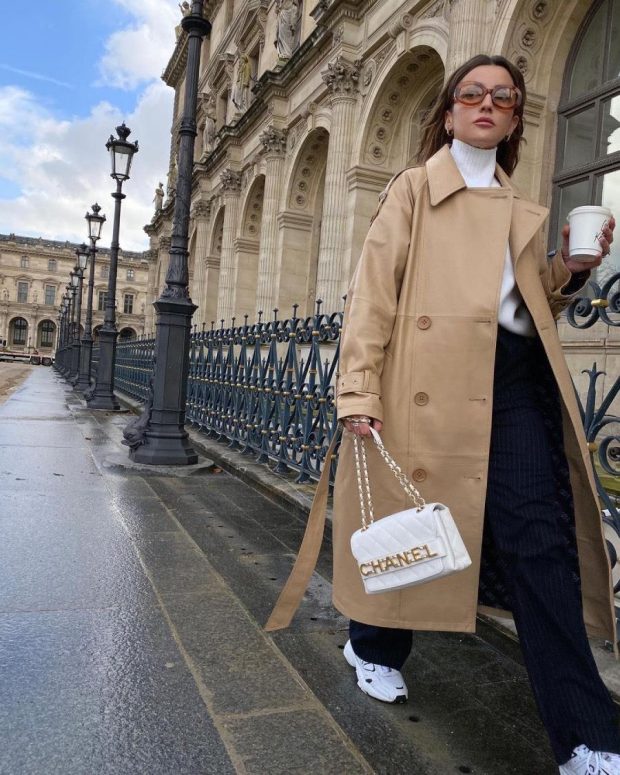 Suit pants