By replacing your patio doors, you'll give your home's interior and exterior a new fresh and clean look. While this isn't a major project, there are many factors to consider when choosing the perfect patio doors for your home. From the material to size to the type of door, you'll want to ensure you're considering all of the details before making the final selection.
Keep reading to learn everything you need to know about picking the perfect patio doors to upgrade your home inside and out.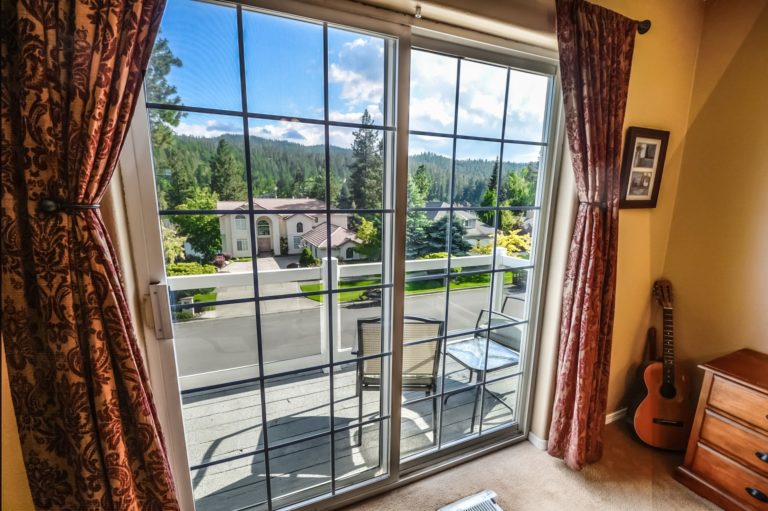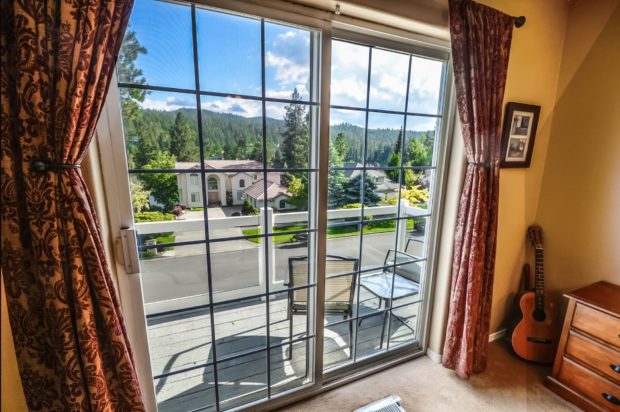 Space Usage
When it's time to replace your old patio doors, don't confine the available space to the size of the existing doors. With new doors you have the perfect opportunity to change the size and ambiance of the entrance.
For example, if you want to let in more natural sunlight and create an airy ambiance, choose patio doors that extend the length of the wall. This creates a large entrance that makes the living space feel and look larger. A larger entrance is also great for enjoying expansive views of natural.
You could also choose to decrease the size of the entrance to add more wall space or to reduce sunlight. What's important is that you design an entrance that best fits your needs now and into the future.
Door Type
One of the first details to think about before choosing patio doors is the door type. There are two main door options to choose from: sliding and hinged.
Sliding patio doors use a track to slide back and forth. These doors are typically made of two or more panels of glass and are great for letting in a good amount of sunlight. A sliding glass door is a great option for an unobstructed view to enjoy your natural surroundings. Sliding doors are inexpensive to install and are easy to maintain. Keep the track clean and lubricated and the door will glide effortlessly for years to come.
The second patio door option is a hinged door. Hinged doors, such as a coastal storm door or a French door, let in some sunlight but don't offer an unobstructed view. These doors tend to be more decorative and are very energy efficient.
Glass Type
Patio doors can be used for many purposes. Maybe you're looking to add privacy, control the amount of sunlight that enters in your home, or to control drafts during the colder months. While drapes and sheer curtains are always an option, the trend for patio doors continues to be added light and plenty of transparency.
The good news is that glass has advanced in the last few years, giving homeowners a wide variety of options. These days glass is designed to better protect and insulate your home. Common glass options include:
Tinted
Frosted
Obscure
Low e-glass
If you live in a state with a warm climate and plenty of direct sunlight, consider tinted or frosted glass. This glass option minimizes the amount of heat that enters your home, keeping the interior cool. On the other hand, if you want more sunlight in your home, obscure glass is the best option. When choosing patio doors you'll also want to consider high-performance options such as argon gas and heat resistant glass coating. Both of these options improve the door's thermal performance.
Opening Method
This may seem like a silly factor to consider, but how the patio door opens has a big impact on the usability of the door you choose. To start, measure how much space you have on the interior and exterior side to determine the ideal opening method.
Patio doors are available in many opening methods including sliding, out-swing, and in-swing. Sliding doors are best for when space is limited, such as on a balcony or sunroom. Out-swing doors need plenty of room on the outside and are ideal for high wind areas. In-swing doors are the most commonly used door opening and require sufficient indoor space.
By choosing the proper door opening method, you're able to avoid common door frustrations such as dinged walls or tight walkways.
Maintenance
Owning and maintaining a home is already a lot of work, so before choosing new patio doors, you'll want to consider the maintenance requirements. Certain frame materials, especially wood, need more maintenance than fiberglass or vinyl. Wood doors needed to be sanded and repainted and are susceptible to warping. Fiber and vinyl doors require much less maintenance.
Ultimately you want to choose the material that's not only maintainable, but also one that best fits the environment. Wood is vulnerable to moisture. Aluminum is durable but not ideal for coastal climates. Be sure to consider all factors before choosing a door!
Conclusion
The patio doors you choose for your home will last for a few decades, so be sure to take the time to really consider the style, look, and feel that you're looking to achieve. Consider the factors above to give yourself the peace of mind that the doors you're choosing are the ideal option.