False eyelashes or extensions are artificial cosmetic applications that are used to enhance the look of your natural eyelashes. You may use them for curl, volume, length, and thickness. The extensions are made from different materials like mink, silk, synthetic fiber, human, or horsehair. Earlier, there were limited options, but over time the material and application methods have improved, offering different options.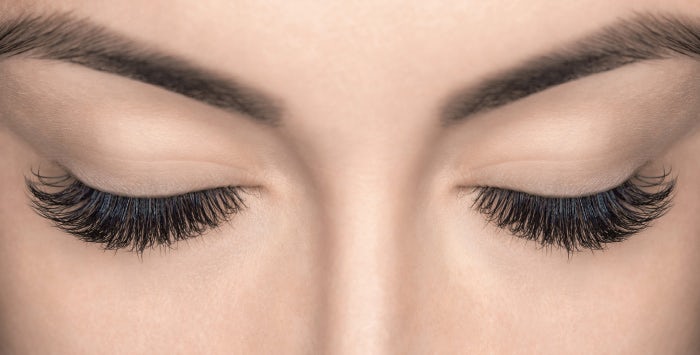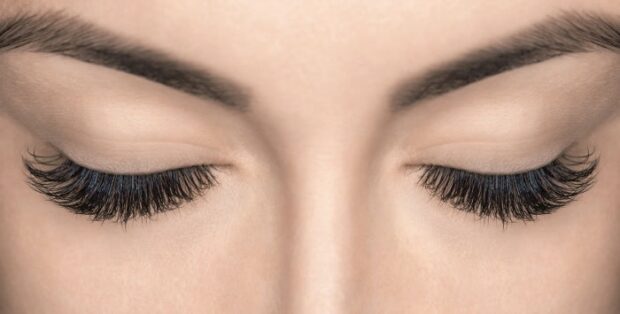 Why Are They Popular?
The first thing that people notice about you is your eyes. And your eyelashes play a significant role in how your eyes look. A full set of fuzzy, long, and curly set of eyelashes can make your eyes look more beautiful and attractive. So whether you want your lashes to be wispy, fluffy, or very long, false eyelashes are the solution for you. They are available in a lot of options to suit your needs and have the eyelashes you always desired.
Types of False Lashes
Mainly there are three types of false eyelashes: Strip lashes, individual flare lashes, and individual single lashes.
Strip Lashes
The most common type of false lashes is the strip lashes because they're the easiest to apply, and there is a wide range of variety to choose from. They are easily glued on to your natural eyelashes in a matter of minutes. They may be made from synthetic fiber like plastic or silk, or use human or horsehair.  Different styles, colors, and varieties are available to try. You can also customize them by trimming them.
Lightly apply glue on the underside of the lash strip. Add more to the front and back of the piece so that it does not lift later at any time. Wait for some time so that glue can set. Now carefully apply the strip as close to the lash line as possible, but make sure not on the eyelashes.
Individual Flare Lashes
Individual flare lashes are time-consuming and bit difficult to apply as compared to strip lashes and are mostly used by makeup artists. They are applied individually. They may be used to fill in spaces or employed at specific places to achieve the desired look. They fill sparse areas giving volume and fullness to your natural eyelashes. Flare lashes come in 3 different lengths and have great flexibility as the person has control of the final results.
Individual Single Lashes
The difference between single individual lashes and the other two types is that the single lashes are more permanent. Strip lashes and flare lashes are temporary.  Plus, single lashes are usually applied by a professional in a salon because of the amount of time, effort, and expertise needed to apply them correctly. They may be used to fill in sparse areas like the flare lashes for fuller eyelashes.
You should take into consideration the application process and whether you are looking for a temporary or permanent look before you choose the type of false lashes.
How to Find Comfortable Lashes?
The first thing you think about false lashes is whether they will fit you properly, will they suit you, and will they be comfortable to wear. The choice of eyelashes you choose will depend on the type of eyes and eyelashes you have. Over time the quality and variety of false lashes have improved significantly. It doesn't matter if you have small eyes, big eyes, long, deep, or any other type of eyes, you can choose from a wide range of variety to meet your specific needs in terms of fit, match, and comfort.
Comfortable lashes change the way you look. They enhance your eye shape and add definition to them, giving a fuller, feathery, and luxurious lash look. Picking the right lashes can give your lashes a voluminous look and can make many heads turn!