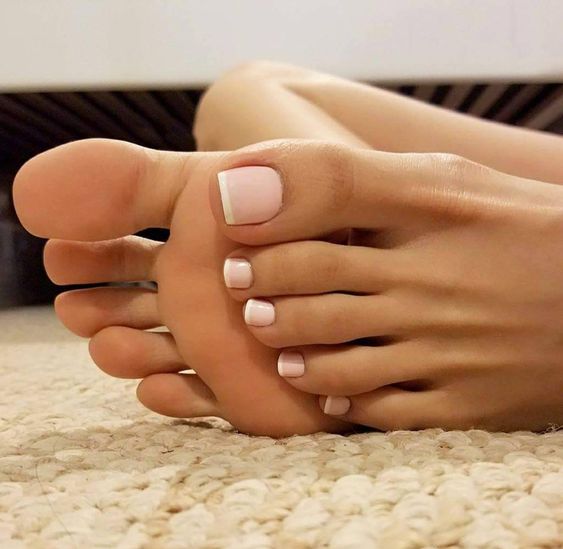 The time has finally come to release the most trendy sandals and undercut shoes in the spring of 2021, but first, it is vital to get our feet ready. These great forgotten have been all fall and winter suffering from scuffs from shoes and sneakers. Hardness, calluses, shapeless nails, dehydration … These are some of the problems that feet usually present when it arrives at this time of year. Do not worry because everything has a solution.
STEPS TO GET A PEDICURE AT HOME
1. Cleanse and exfoliate
If you have painted nails, the first step is to remove the remains with nail polish remover and, once dry, clean them with a brush. Now prepare a basin or a container with warm water where you can immerse your feet for a while, before taking them out you can gently exfoliate them with some gel indicated for it. Apply it by giving a circular massage with the fingertips on the entire surface of the foot, up to the ankle. Remove with plenty of water and dry the feet.
2. Remove corns and calluses
With the help of a pumice stone and a pedicure file, polish the heels and the areas where the skin is drier. If the calluses resist, use the callus cutter or the Pur Pedicure reservoir remover, depending on your needs. The corn cutter is indicated for more severe calluses and calluses, as its name indicates. Finish this step with a general filing to remove dead skin.
3. Nail cleaning
Dries very well finger by finger. Gently push back the skin around each nail (or cuticle) and remove it with an orange stick or if you prefer, remove the excess skin with the Bete r Pusher Cuticle Cutter. To finish this step, cut the nails and file them to shape, with the Nail it! from Bete r you can choose the shape you like best, curved or straight, or combine both.
4. Glazing and hydration
Remove the dead skin that may have remained on the feet with the help of a towel and paint your nails in one of the colors of summer. Do not forget to apply a base before applying the color, this way you will avoid yellowing your nails. After the base, apply two thin layers of enamel and finish the process with a good layer of topcoat, it will help you protect your pedicure and extend its duration.
Wait a bit between layers and once you apply the topcoat, give the pedicure time to finish drying well, you can speed up the process by using a drying product. To finish, apply a little moisturizing emulsion to the entire area of ​​the sole, toes, and instep and hydrate your cuticles with a little almond oil. Ready!
Here we leave you a list of some of the tools and cosmetics that you will need so that your feet are as beautiful as in the beauty salon.