One of the biggest trends in outdoor living is creating an outdoor kitchen in your yard. This is more than just a BBQ and some patio chairs: an outdoor kitchen will transform your backyard into a place for entertaining, grilling and dining with family and friends. It can be a costly endeavour, but if you want to create an outdoor kitchen without breaking the bank, here are our tips.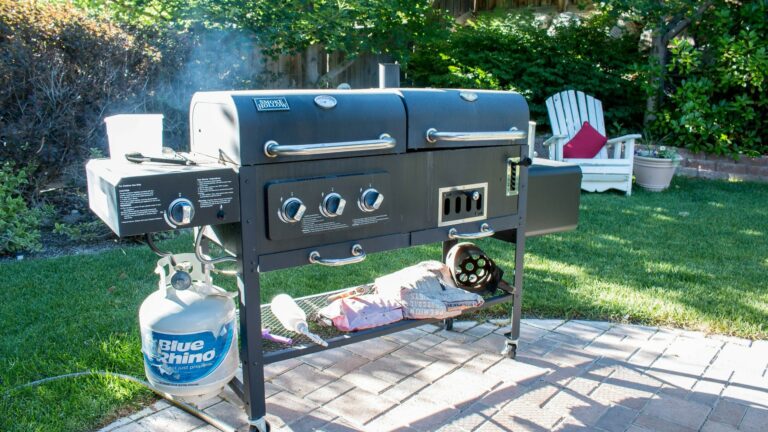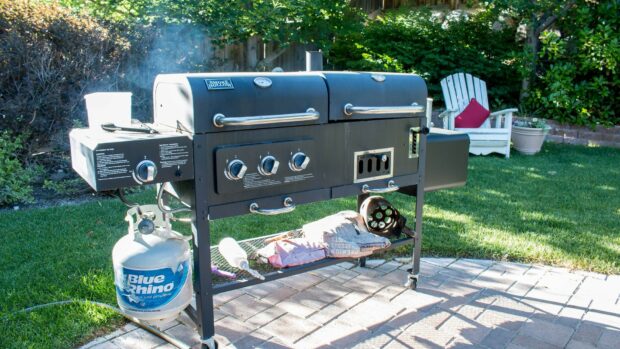 Pick the Right Spot
The location of your outdoor kitchen is important, no matter what your budget is. You will want to have it as close to your back door as possible so that you can access it easily and take advantage of the power and water sources already in your home. Adding electrical or plumbing outside will cause your costs to skyrocket. However, make sure that your grill is situated in such a way that the smoke from your grill doesn't blow into the house. You can also position your outdoor kitchen near a water hose for your water source, if the kitchen isn't near the back of your house. If you already have an existing patio or deck, this will be the perfect place to set up your outdoor kitchen.
Don't Bother With Fancy Flooring
If you're building on top of an existing deck, you won't have to worry about flooring. However, if you're adding your kitchen onto a concrete slab, you may think you need to do something extra for the flooring. However, concrete, natural stone and brick are all great options for outdoor flooring already. They are non-slip and easy to clean. Instead of thinking you should rip up your concrete walkways for some polished stone, keep the yard as-is and focus on the accessories instead.
Add a Grill
Once you've got the basics out of the way, you can start adding some appliances to your outdoor kitchen. A grill is the centerpiece of your outdoor kitchen, but a drop-in grill built into a counter is an expensive option. Save a little money by opting for a portable grill instead. For low maintenance options, look for a charcoal or wood-burning grill that requires little maintenance.
Find Storage Solutions
Depending on the space you have in your yard, you can add an island or kitchen cart to add storage and counter space. Make sure to purchase ones intended for outdoor use so that they can withstand the elements. If you have some space on your exterior wall, you can even install cabinets or a ledge for additional storage. This is a quick DIY that will take only a day or so to create and won't cost as much as the alternatives.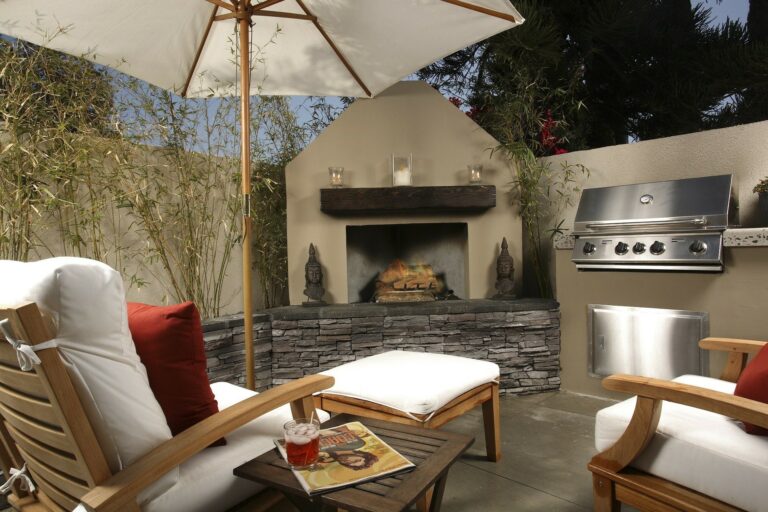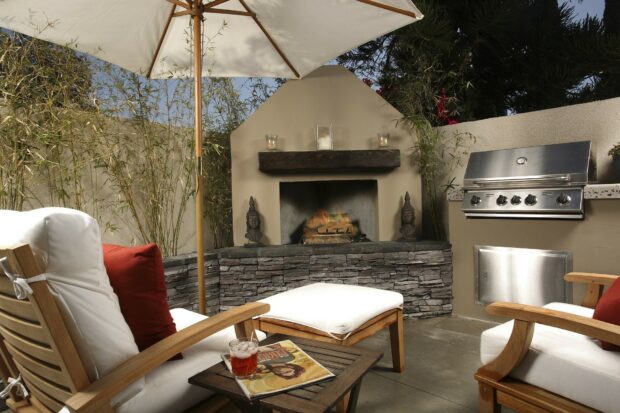 Use Portable Accessories
Building into your yard is costly, and if you ever move you'll be leaving all those items behind. Instead, opt for cheaper, portable options for your outdoor kitchen that can save you money now and relocate with you to any future homes. For example, instead of adding an outdoor sink area, you can buy a wall-mounted outdoor sink that connects to your spigot. Instead of installing a full refrigerator (which often requires extra power to be installed), find a sleek outdoor cooler that fits your decor. You can even find portable pizza ovens that are more affordable than installing a brick oven in your yard!
An outdoor kitchen is a great way to extend your living space and allows you to use your yard year-round. Even if a full-range kitchen isn't in your budget, you can still create something unique and functional in your yard.