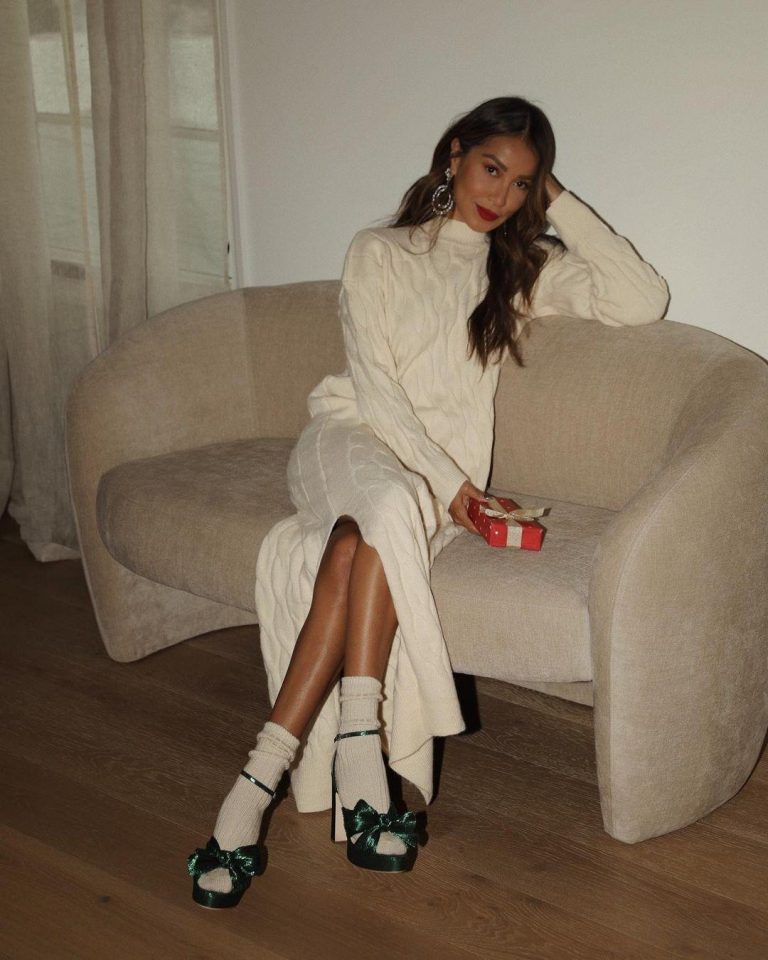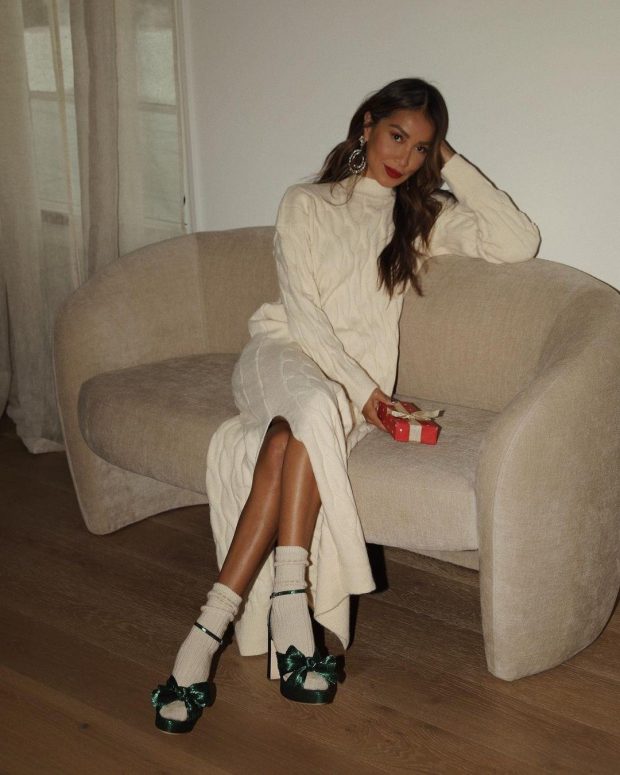 There is a way to continue wearing your favorite platform sandals, even in winter, and that is to combine them with socks.
Let's face it, even though we love the way trainers fit with dresses and military boots with leather miniskirts are a punch of style, there's nothing quite like platform sandals to elevate a dress look to the category of festive must-haves. . And, in the cold months, nothing better than wearing them with socks. Yes, you read it right.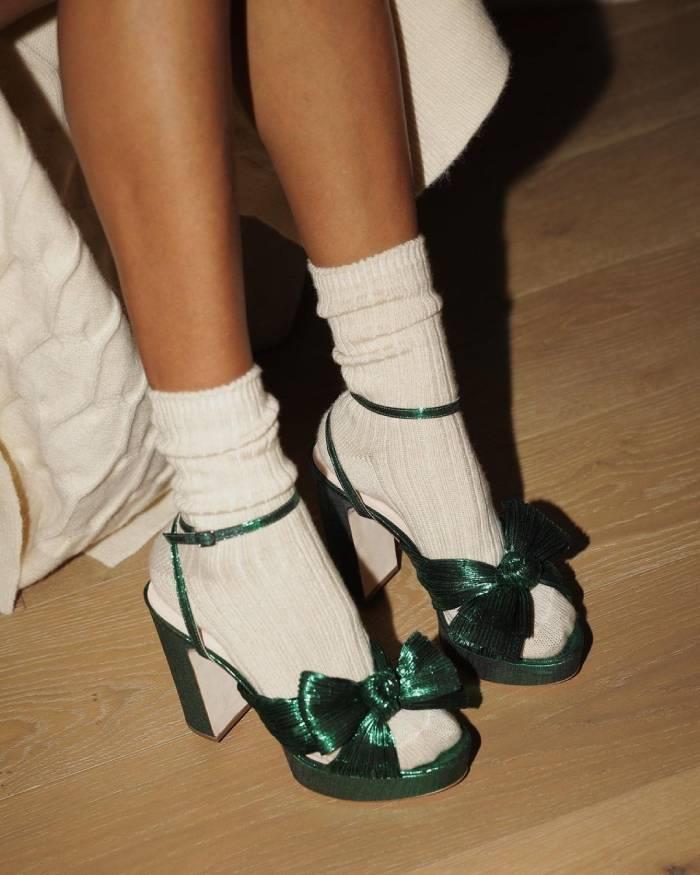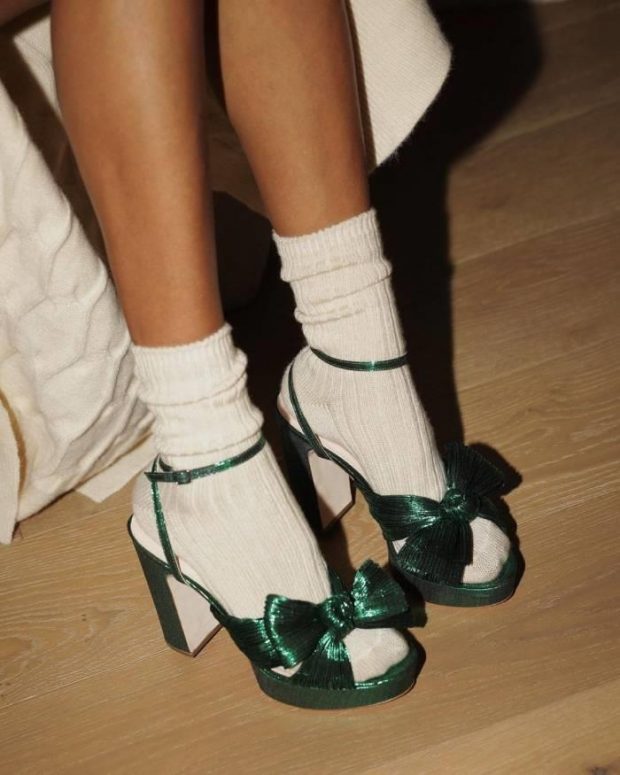 It may, a priori, seem like a somewhat strange idea, but it has not occurred to us (not even to Julie Sariñana, the protagonist of this news), there have been many fashion firms that have been proposing it for several seasons. We already saw some examples, in the spring-summer 2020 shows of Anna Sui, Fendi, Salvatore Ferragamo, and Ralph & Russo and many ways to take it to the daily looks in the street style of the fashion capitals.
An extra-long knit dress look with platform sandals and green bows with glitter sparkles and socks in a tone and texture similar to those of this dress is a simply fantastic combo. A simple and effective way to continue wearing platform sandals in your winter looks.