"Home" is a powerful word, an emotional word. Early American writer Laura Ingalls Wilder wrote, "Home is the nicest word there is." There is clearly a lot of satisfaction and fulfillment in owning one's home.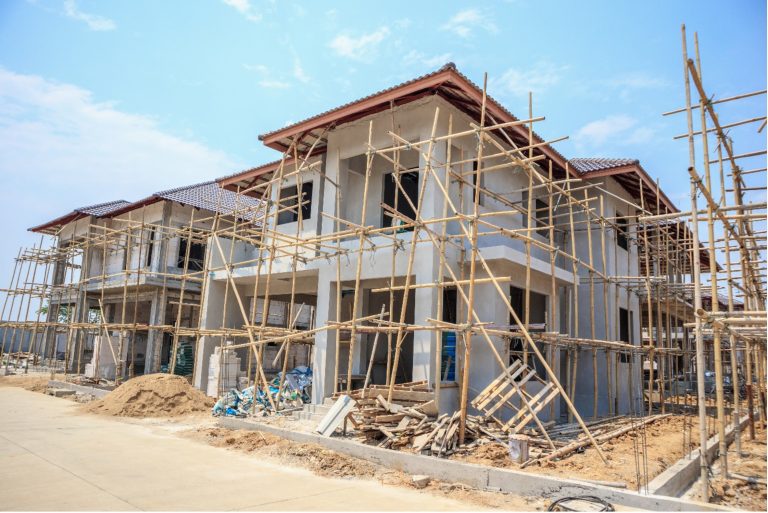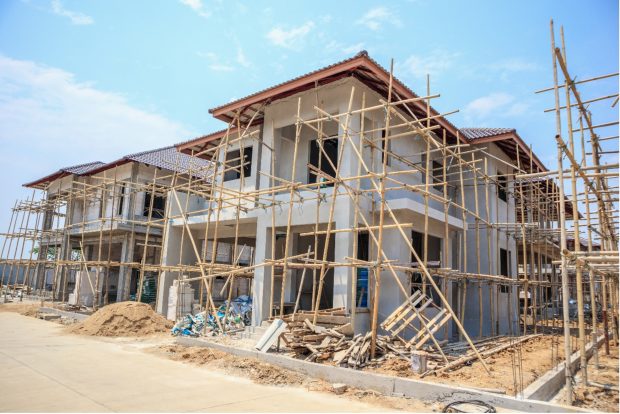 Things to Consider When Buying a Home
Home can be a variety of spaces in many places. One of the choices can be a new construction home. Before deciding on a new construction home, prospective buyers should ask themselves if new construction fits their objectives, lifestyle, timing, and budget. They should also ask themselves if new construction opportunities exist in the areas where they want to live. And further, they should consider what type of new construction they should consider.
There are three types of new construction homes:
Custom homes are essentially a "blank canvas" where you are involved in virtually all the choices of a lot and the home construction.
Semi-custom homes, where some set standards are provided and you have many choices including colors, fixtures, floor coverings, etc…
Spec or production homes that are almost completed, where you can choose among available design models and make some interior décor choices like paint colors.
The Pros and Cons of Buying a New Construction Home
Buying a brand new home offers the benefits of something fresh and unused. There are pros and cons to buying a new construction home.
The pros include:
Getting the opportunity to customize the home for your needs and tastes. Including amenities, finishes and upgrades.
Getting a home that requires less maintenance for a few years because everything is new. Plus, there shouldn't be any maintenance surprises.
Getting a property that will likely be more energy-efficient and has more up-to-date technology than older construction homes.
The cons include:
It likely will take longer to buy a new construction home because building a quality home takes time.
Depending on the marketplace, it might be more expensive than buying an existing home.
The home's value might not go up as rapidly as purchasing an existing home and upgrading it.
Steps on How to Buy a New Construction Home
Follow these steps to buy a new construction home and get the home of your dreams:
Spend plenty of time thinking about the features you will want to have in a new home, how much you are willing to spend, and how long you can wait until occupancy. Discuss and iron out any differences of opinions among the home occupants before starting the process to save time and money.
Get pre-approved for financing. You won't be tied to one lender with a pre-approval letter, but that opens up your financing options. Many builders can assist with financing by using their existing relationships with lenders.
Find an expert real estate agent. While having a real estate agent is not a requirement, an agent can help in many ways, including answering questions and looking out for your best interest. A real estate agent can help you find the right neighborhood, assist with negotiating extras, mediate issues, add an experienced eye during the final walk-through, and recommend financing avenues.
Find the right neighborhoods or areas to build in with your interests in mind. Consider the surrounding area, access to city services, transportation, and any other critical features such as schools. Also, become aware of the construction requirements there.
Research potential builders. Look at examples of their previous building projects and check their references. Find out if they will build in the area that you have selected. Make sure that they will warranty their work, see how they handle customer care and be sure to get everything in writing.
Pick a great lot to build on. Consider areas that have a view and privacy. Consider what traffic will be like in the area. Consider what the environment of the lot will be like in the future. Think about the future value of the property.
Working with your chosen builder, develop a construction plan and a budget. You will want to carefully examine their architectural drawings to ensure that what they build delivers on your desires. Consider all the details, including windows, flooring, finishes and fixtures, outside appearance, etc. Make smart decisions regarding design and features while being aware of how those decisions can affect the home's potential resale value in the future. These design features should also be within your budget.
Ask how they handle change orders during the construction process. Ask who will be your contact point during the construction process and what milestones will require your involvement.
Make a purchase and construction offer and negotiate the terms.
Get the financing that you need and then get the construction started.
Be aware of construction timing. A brand new home takes time to construct and requires patience from the buyers. Yet, you should actively monitor the construction progress and hold the builder to their promises. Don't be a construction pest, but don't wait until the end of construction to check in on the progress.
As the work nears completion, do some repeated walk-throughs. Your real estate agent can add an experienced eye. Make sure you are satisfied with the construction of the home and the agreed-upon standards. Before accepting the home, schedule a thorough inspection. Ensure the roofing is finished correctly and check for the proper functioning of plumbing, HVAC, and electrical work.
Complete the post-construction closing paperwork, pay the builder, get the keys, and start the exciting work of moving into your new home.
New Build Construction Mistakes
First, don't shortcut the planning process that includes details of what you want. Second, don't choose the wrong builder. And third, don't forget to define your budget and negotiate all component details.
Closing Thoughts
Just about nothing beats the feeling of walking into your new home, one that has been built just for you. It has been written, "Turn the key, walk through the door. This new house is all you ever wanted and more." Enjoy your new home.