In the world of makeup, trends come and go, but some classic looks remain timeless. The Espresso Makeup Look, inspired by the rich hues of your favorite morning brew, is one such trend that has taken the beauty community by storm. In this guide, we'll delve into the art and science of achieving the Perfect Espresso Makeup Look. Get ready to blend, contour, and highlight your way to a stunning, coffee-inspired masterpiece!
1. Start with a Clean Skin
Achieving the perfect Espresso Makeup Look starts with a flawless base. Cleanse your skin thoroughly, apply a moisturizer, and use a primer to create a smooth surface for your makeup. This step ensures that your Espresso Look stays put throughout the day.
2. Espresso Eyes – Creating Depth and Drama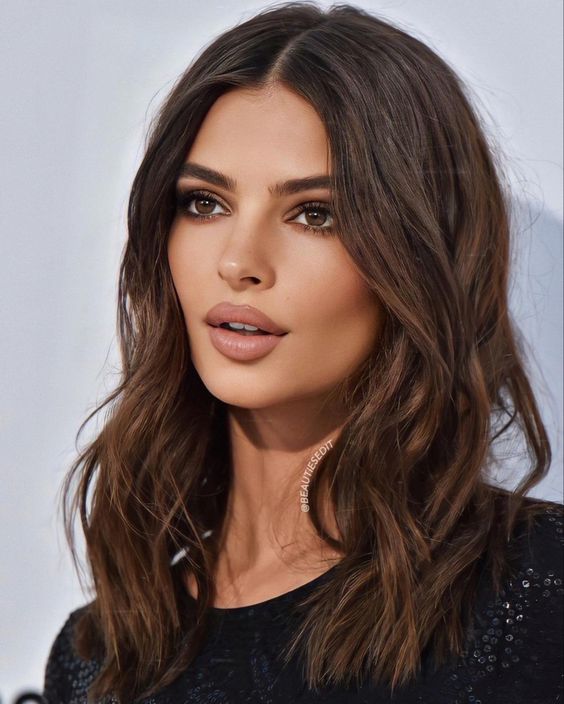 Choosing the Right Eyeshadows
Select a palette of warm, earthy tones resembling various shades of espresso. Think deep browns, warm taupes, and rich caramel hues. These colors will form the foundation of your Espresso Look.
Blending Techniques
Master the art of blending to create a seamless gradient of colors on your eyelids. Use a light taupe shade as a base, deepen the crease with a medium brown, and add depth with a darker espresso shade in the outer corners. Blend, blend, blend for a flawless transition.
Eyeliner and Mascara
Line your eyes with dark brown or black eyeliner to define your lash line. Finish off your eyes with a few coats of volumizing mascara for a bold, wide-eyed look.
3. Contour, Highlight, and Espresso Lips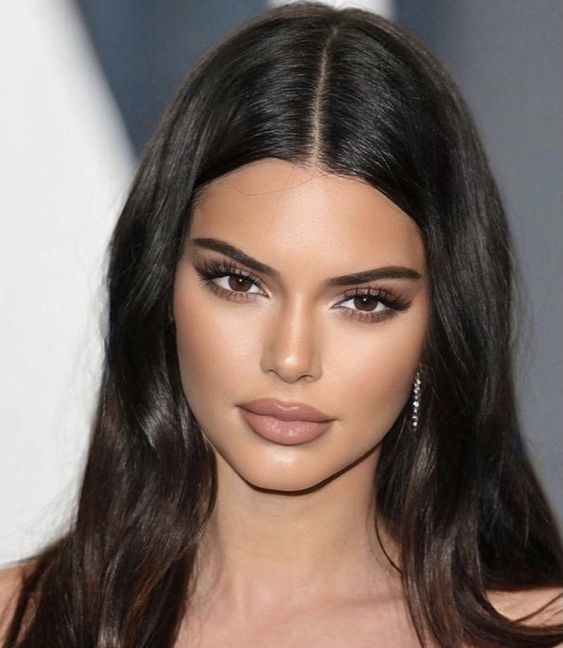 Contouring
Use a matte bronzer to contour your face, focusing on the hollows of your cheeks, your jawline, and the sides of your nose. This step adds dimension and mimics the warm, shadowy tones of espresso.
Highlighting
Apply a subtle champagne or gold highlighter to the high points of your face, including your cheekbones, brow bones, and the tip of your nose. This touch of shimmer adds a radiant, coffee-like glow to your skin.
Espresso Lips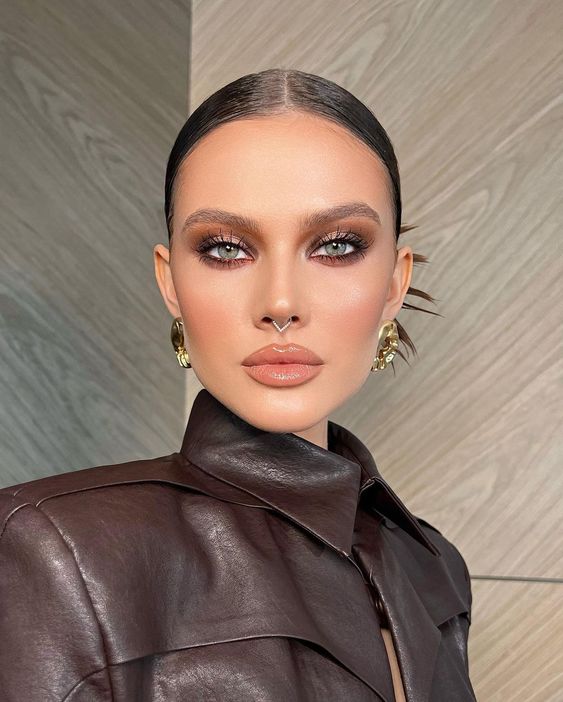 For the lips, opt for a deep, rich espresso-colored lipstick or lip gloss. Outline your lips with a matching lip liner for a precise finish. The result? Lips that resemble the luscious darkness of a freshly brewed cup of espresso.
4. The Final Touch: Setting Your Espresso Look
To ensure your Espresso Makeup Look stays flawless all day, set your makeup with a setting spray. This step not only locks in your makeup but also enhances the overall longevity of your coffee-inspired masterpiece.