Fashion is an ever-evolving art form, and with each passing year, it brings new trends and styles that captivate our hearts. In 2023, one trend that's causing waves in the fashion world is the resurgence of elongated blouses. These versatile and chic pieces are redefining fashion in a way that's both refreshing and exciting.
The Evolution of Elongated Blouses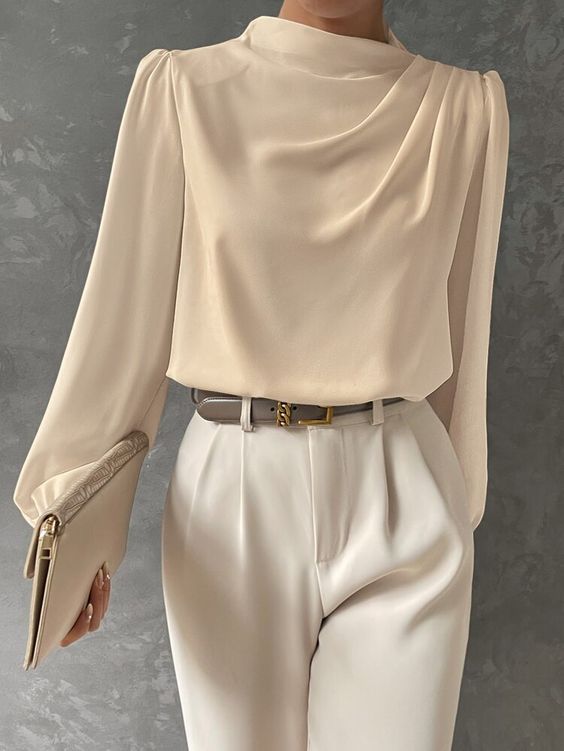 Elongated blouses, often referred to as tunic tops, have a rich history that dates back centuries. They were first popularized in ancient civilizations such as Egypt, Greece, and India, where they were worn as traditional garments. Over the years, they evolved into a symbol of elegance and grace, seen in royalty and fashion-forward individuals alike.
Fast forward to 2023, and elongated blouses have made a stunning comeback. Fashion designers and influencers have reimagined these timeless pieces, infusing them with contemporary elements that make them perfect for today's style-savvy individuals. From bold prints to delicate embroidery, the options are endless.
Styling Tips for Elongated Blouses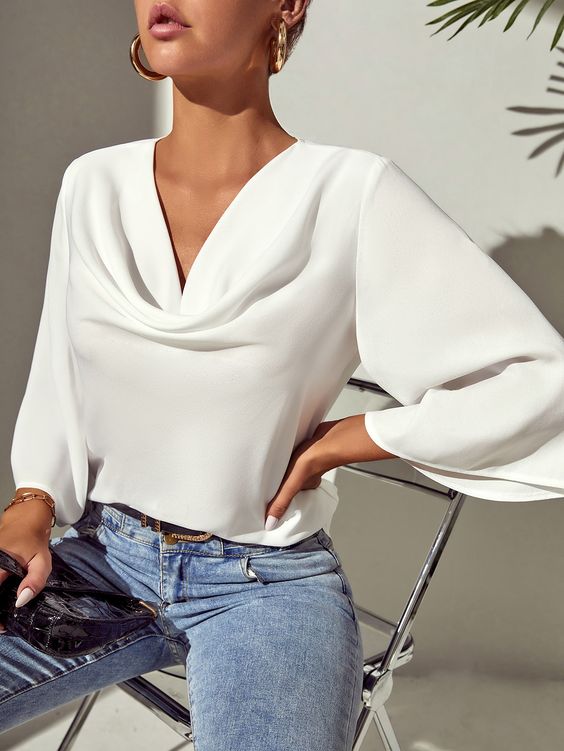 Now that you understand the history and resurgence of elongated blouses, let's explore how to style them to create show-stopping looks:
Casual Chic: For a relaxed daytime look, pair an elongated blouse with skinny jeans and ankle boots. Add a statement belt to cinch your waist and complete the outfit with oversized sunglasses.
Boho Vibes: Embrace your inner bohemian spirit by layering an elongated blouse over flared pants or a maxi skirt. Don't forget to accessorize with fringe earrings and a floppy hat.
Office Elegance: Elevate your workwear game by tucking an elongated blouse into tailored trousers. Add a blazer for a sophisticated touch, and finish with classic pumps and minimalistic jewelry.
Evening Glam: When heading out for a night on the town, choose an elongated blouse with shimmer or sequin details. Pair it with sleek leggings or leather pants and stiletto heels. A clutch bag and bold lipstick will complete the glamorous look.
Beachside Beauty: Don't underestimate the versatility of elongated blouses as beach cover-ups. Throw one over your swimsuit for a boho beach look that's effortlessly chic.
Why Elongated Blouses Are a Must-Have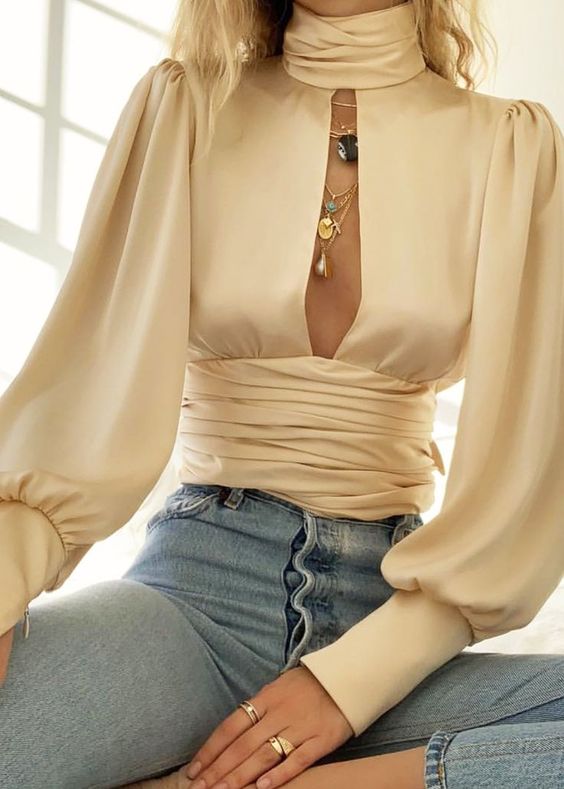 Flattering for All Body Types: Elongated blouses are incredibly versatile and can be flattering for various body shapes. They provide coverage where you want it while still allowing for a stylish and comfortable fit.
Effortless Elegance: These blouses effortlessly exude elegance, making them suitable for a wide range of occasions, from casual outings to formal events.
Diverse Styling Options: Whether you prefer a minimalist or bohemian style, elongated blouses can be adapted to suit your personal fashion preferences.
Comfort Meets Style: The relaxed fit and flowy nature of elongated blouses ensure that you not only look great but also feel comfortable throughout the day.