Incorporating art into your interior design provides a great way to completely transform the look of your home décor. Depending on the pieces that you choose to display, you can influence the mood and character of a room to create a space that is entirely yours.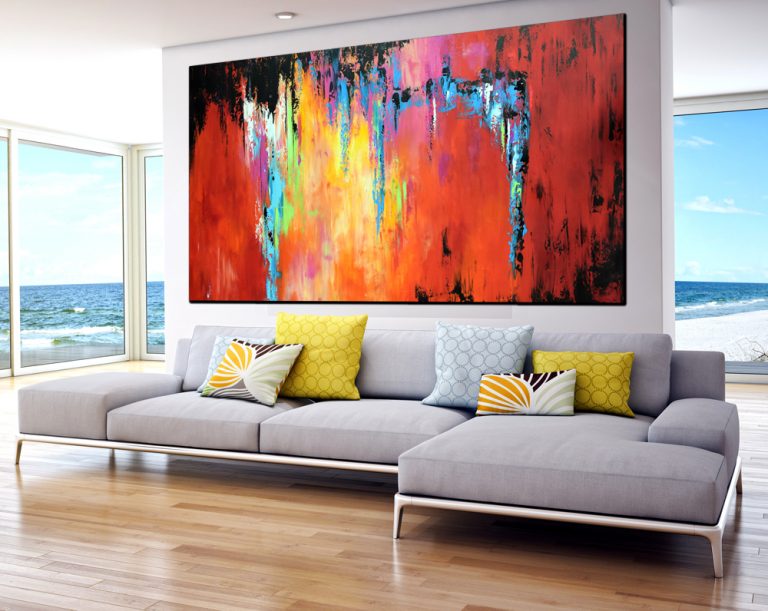 But how do we incorporate quality art pieces into our interior design?
In the article below, Reproduction Gallery will discuss their favourite tips for using art in your home design, helping to elevate the feel of a room and create a space you can be proud of.
How can you make your art pieces the centrepiece?
If you wish for the art that you display in your home to be the focal point of your decor, consider designing your space around your art as opposed to choosing the pieces that best fit your pre-existing interior design.
Incorporating the colour scheme of your favourite art pieces into the rest of your decorating is a great way to do this, helping to maintain a cohesive colour palette throughout your space and tie the whole room together.
Where should you display your art?
The context and location of the art pieces that you choose to include within your interior design can play a huge part in how a space is viewed. Art can help to set the tone and mood of a room, so where you display your favourite pieces is something that needs to be carefully considered.
Ideally, your art should be displayed in places that correspond with the aesthetic of the piece. For example, pieces with a calmer, more relaxed vibe and a softer colour palette may be more suited to a lounge area or bedroom, as these are typically places where we go to relax. Abstract art that makes use of bright and vibrant colours may not be ideal for a bedroom, but could work perfectly for an office space where productivity is encouraged.
Should you invest in modern or traditional art?
Who said that the art you display in your home had to be modern?
If you're struggling to decide on the art pieces that you want to display in your home, or can't find any modern pieces that fit your style and budget, there's no harm in thinking a little outside the box. You should decorate your home with the pieces that you love, and if you're a fan of the classics, consider how you can incorporate these famous oil paintings into your space!
While, unfortunately, investing in a genuine Monet oil painting to hang in your living room may be a little out of budget, there are many quality reproduction studios who would be able to provide the perfect Monet replica, meaning you don't have to compromise when it comes to your favourite pieces!