Golf Clothing
The game of golf as we know it was invented in Scotland. St Andrews remains the home of golf to this day and still hosts the British Golf Open. The game of golf itself has improved over the years with advances in golf club and ball technology. The player's swings have become more dynamic with advances in coaching methods, allowing the top players to hit the ball four hundred yards. It is not just the equipment and coaching that has evolved over the years. Golfer's attire was equally as important as the affluent players of the 1920's were determined to distinguish themselves from the less affluent by means of dressing well. The well-dressed golfer typically wore plus fours, golf hose with some sort of pattern, a pair of shiny two tone shoes and a shirt and tie. In Scotland where you need to check the weather on a regular basis the players wore a cardigan or if it was a brisk, cold day they would wear a Norfolk jacket.
The problem with this sort of golf clothing was, of course, it didn't allow you to move freely and so, it restricted the golf swing. Golf clothing changed slightly through the 1930's and 1940's. However in the 1950's there was a significant change when a player named Arnold Palmer better known as "The King" changed the way in which people dressed to play golf.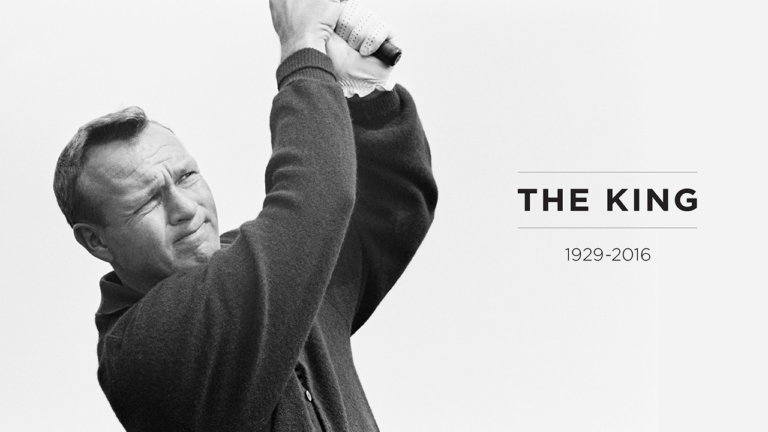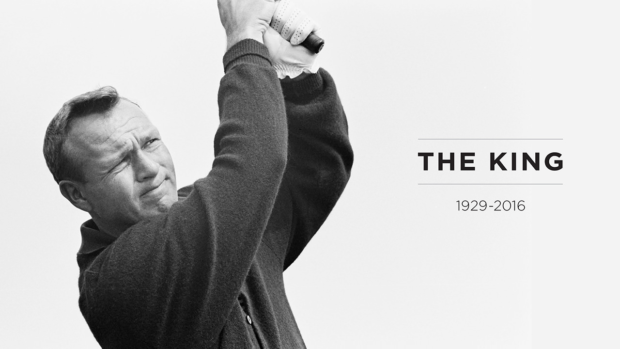 How Important Can Golf Clothing Be?
Arnold Palmer, back in the 1950's became a golfing fashion icon. He was the first to have brightly coloured tennis shirts modified for him wear while playing golf. His trousers became equally as colourful as his shirts and golfers were now becoming muscular fit young men who were forming their own fan bases and becoming sporting figures in their own right. Gary Player was one of many players who used fashion to become recognised. He insisted he would play every round of golf dressed only in black. It was seen as a very clever way of becoming recognised as a sporting character known as "The Black Knight" with inventive use of golf clothing. Many others have followed this route to gain a sporting identity in the world of golf. This just proves that the subject of golf clothing has many differing avenues, which can be explored. There are a number of reasons why golfing attire is very important because it is not just about how a player looks but also how that player performs. There is a train of thought from many renowned golfers, coaches and clothes designers that these two points are connected.
For quality men's golf polo shirts, you can check out the collection available at https://sundayswagger.com/collections/mens-golf-polos.
If you look good, you play good
"You're as good as what you wear". That is how the saying went years ago and many believe nothing is truer than when you are dressed properly while on the golf course. There is a link between how you are dressed and how you play. Therefore, it is worth investing in stylish, neat and comfortable golf clothes.
Clothing that is comfortable, stylish and practical
A round of golf involved the majority of players spending around five hours on the golf course so there is a need to be dressed for the occasion as well as feeling comfortable. Golf clubs normally have a dress code that players have to adhere to when playing on their course. However, you should not forfeit your comfort or style just because you have to follow the golf clubs etiquette. To enjoy your golfing experience make sure your movement is not restricted and your clothes are loose fitting while you must also remember that there are no rules on colour. You can wear loud colours on any golf course as long as your attire is matching.
Hats are just not to look cool
Commonly, you will see top players wearing hats of various shapes and styles. They may be wearing a hat but it is not just to make a fashion statement or to keep their major sponsor happy. They wear a hat for professional reasons such as dealing with bright sunshine, which can affect the game of the very best players in the world or even the players with very high handicaps. Whether you need to protect sensitive skin from the sun or protect your eyes from the sun's glare, it is only right that you should invest in smart practical headwear.
Walk the Walk
Every-time you set off from the first tee you are embarking on an arduous six or seven-mile walk which can involve carrying a golf bag with clubs or pulling a golf trolley with a golf bag and clubs. It can be very demanding on your feet and the shoes you wear should never be neglected. It is vital to have shoes that fit your feet well and are comfortable as blisters and foot pain can ruin your golfing experience. Before you set off to purchase a pair of shoes it is important to that remember there are two types of shoe. There is the traditional shoe with metal spikes which many clubs have banned as they damage the greens and there are the so called "soft-metal spike". Before you purchase new shoes check with your club which you are permitted to wear.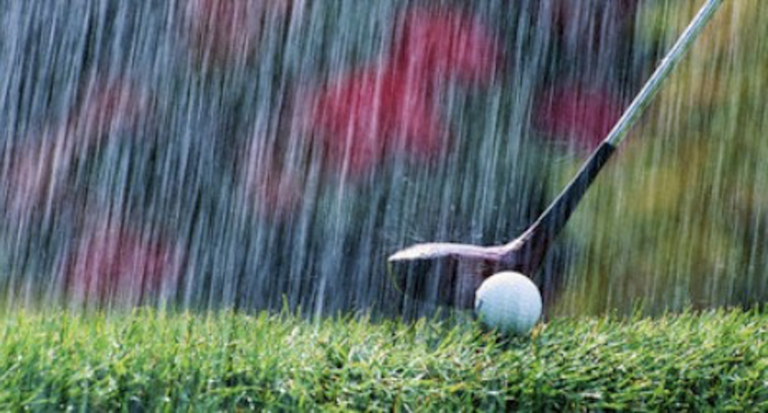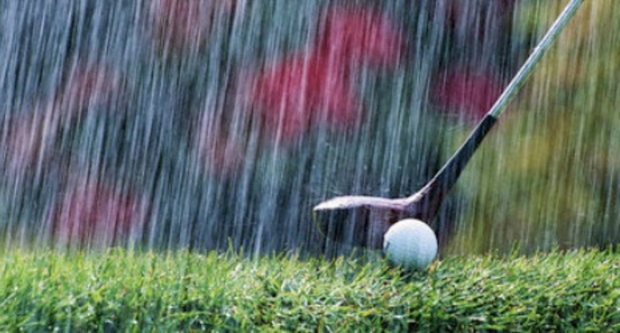 Be prepared
Lack of preparation can easily ruin your golfing experience. In the UK, we have weather like no other country and sometimes you are at a loss as to what to wear before going out onto the course. Firstly, before you leave home check the weather.
Golfers don't realise the importance of appropriate weather gear until they are stranded on the course with the howling wind and rain lashing down with no wet gear and no umbrella. Invest in a water-repellent wet suit and slip it into the pockets on your golf bag. Carry a dry sweater or jacket in case you get cold.